This Week @NYUShanghai 1/29-2/2
Feb 2 2018
The new semester has barely begun and we've already seen everything from snow to a super blue blood moon

!  Here's a roundup of our favorite social media moments from the community so far: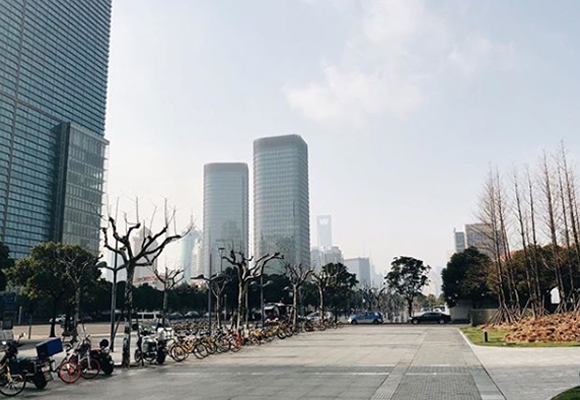 @keatoninchina Good morning, good morning! Enjoying these sunny Shanghai days! Here's the view from campus. I'm looking forward to seeing the sun on a more constant basis and having the temperature be warmer. My classes are going well and I can tell it's going to be a great semester!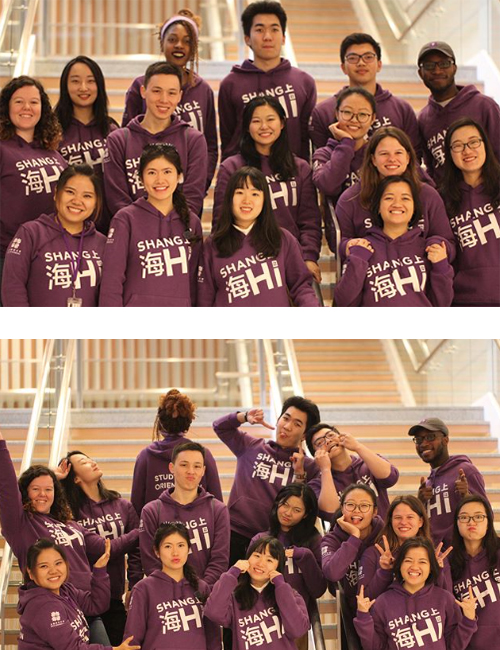 @angelina_yl Study away ambassador mission completed☑️
#nyush #studyaway2018 #saoa #newsemesterbegins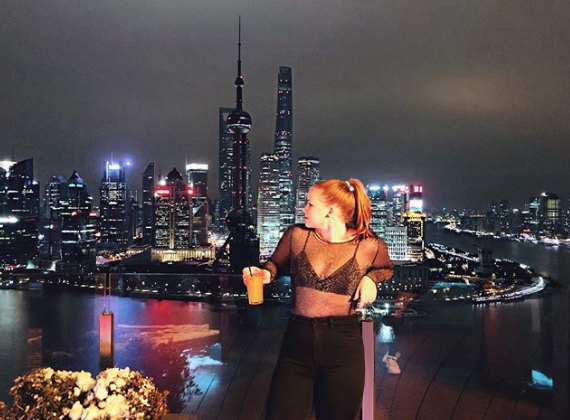 @agaylord2 很高兴to be back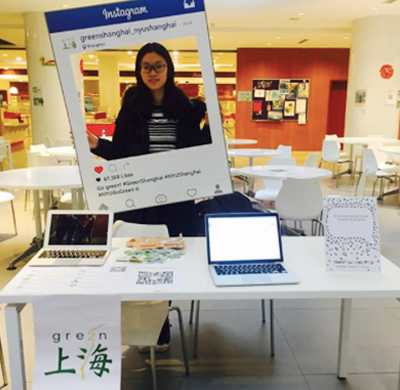 @greenshanghai_nyushanghai Today 4-6pm B1 @nyushanghai #involvementfair Come with your friends and take cool pictures!

@nyushanghai via Instagram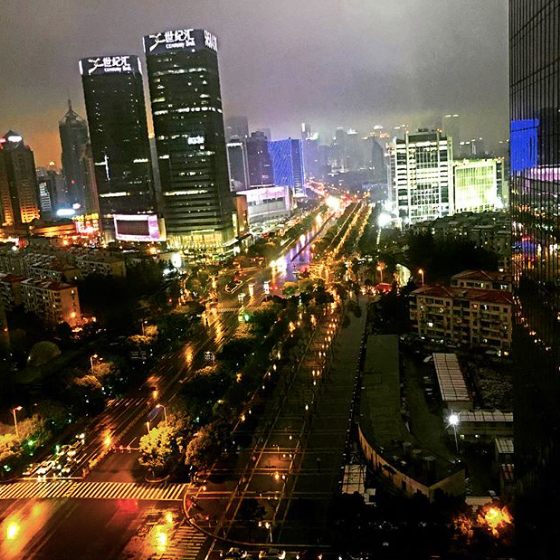 @Juuuudyzhu Beautiful, and breathtaking, also full of memory #centuryavenue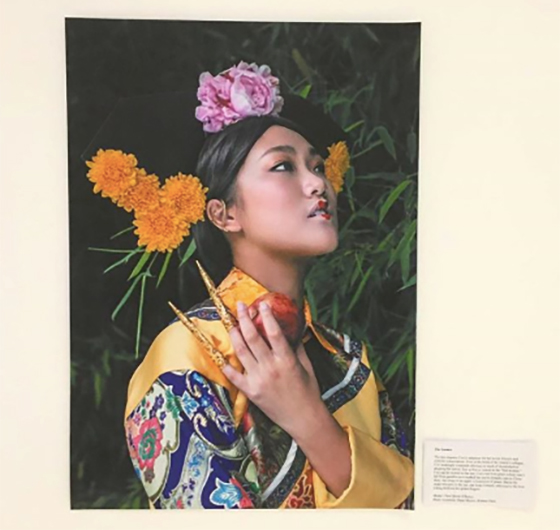 @chenqinrui888 The feeling when you wake up in a new country but nicely reminded of still being missed by old school back home @nyushanghai , photographed by amazing @nicolattes on the theme of beauty standards across the time in China. On IMA 8th floor. Portraying Cixi in Qing dynasty. #nyushanghai #ima #shanghai #beautystandards#beautyinchina #photography #qingdynasty #empress #college #oldschool #collegememories #goodoldtimes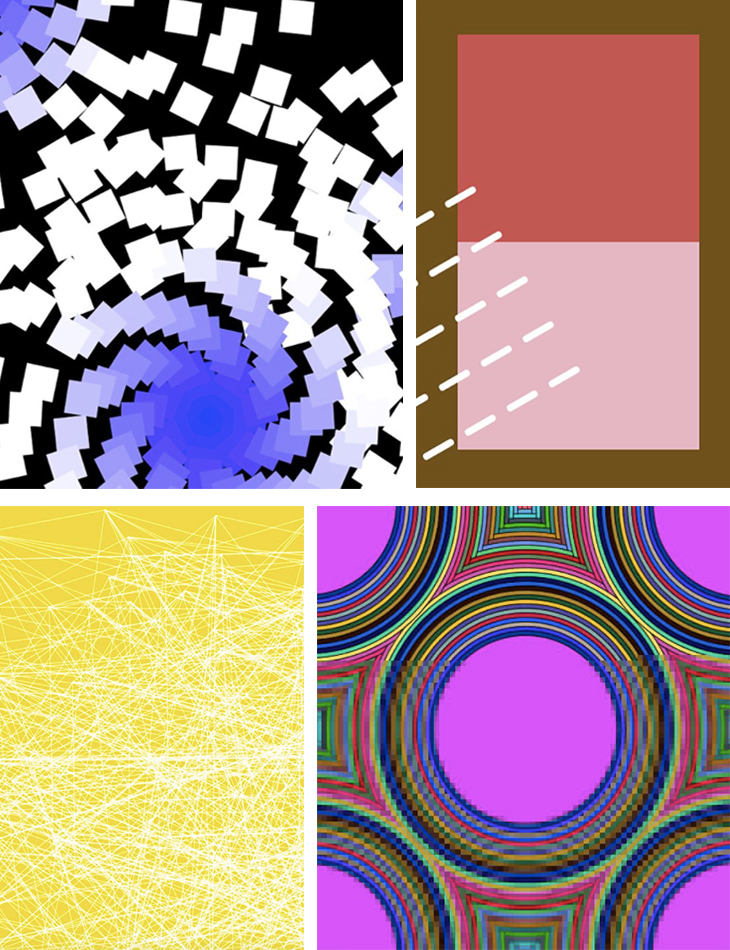 @cici_liu429 Some students' work from their first week of "Intro to Generative Systems" class at NYU Shanghai! It is how they understand generative geometry with digital tool. #nyushanghai #ima #teaching#generativeart #generative #geometry #shapes #processing #paperthinking #digital #interactivemediaarts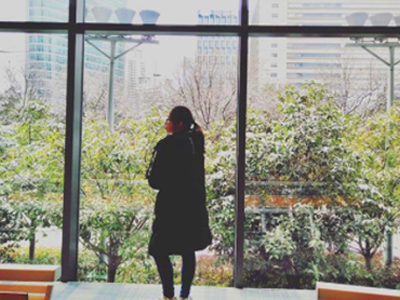 @susan_zou_ #firstweek of another tough semester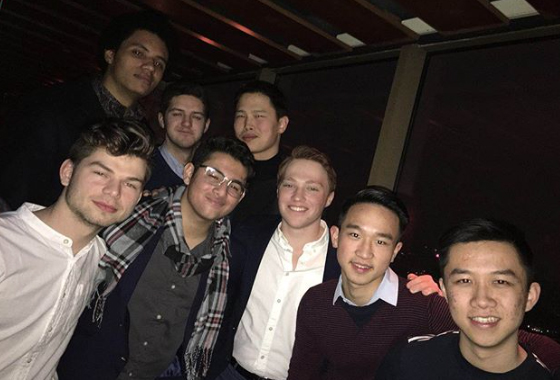 @_blake13 "College isn't so bad with the right people! 好喝好玩儿! "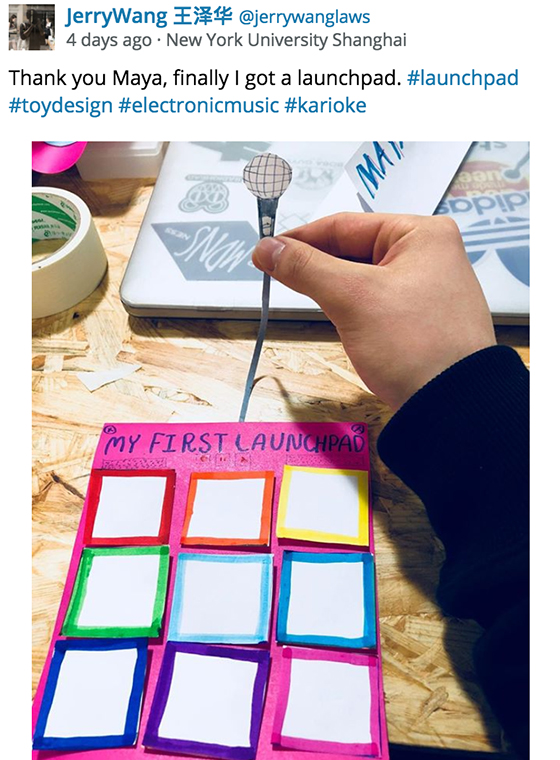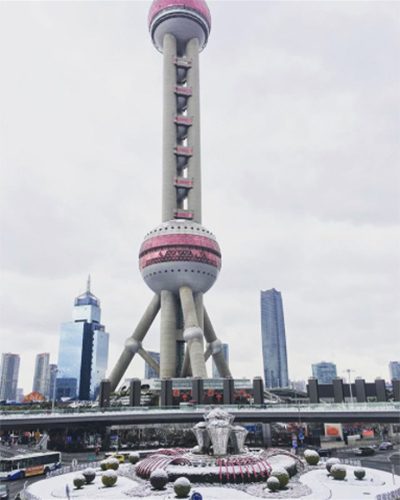 @ymaarrawi shanghai snow ❄️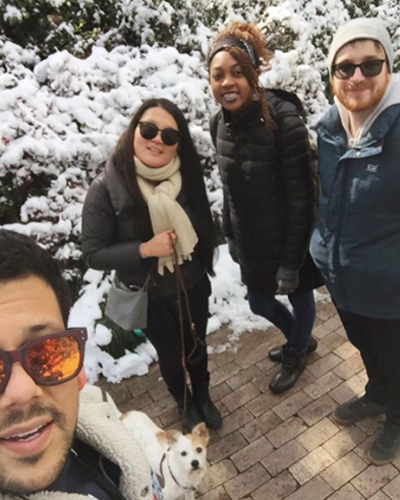 @_pnklmnade ✨ The two days of snow was a nice change of pace #snowday
See more: Your Pictures of Shanghai's Rare Snowfall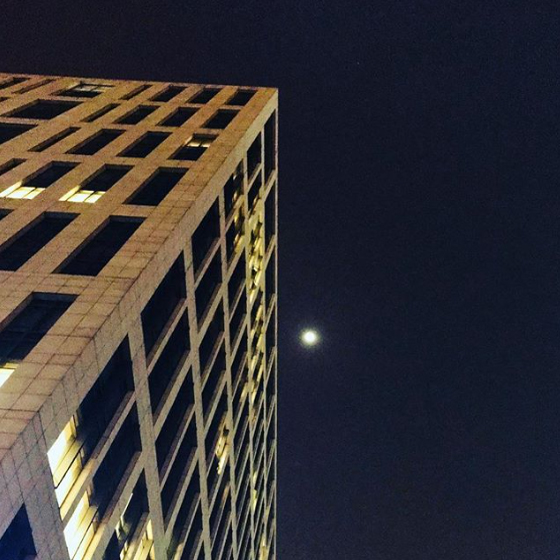 @nian_smile At least I saw the #bluemoon at the very end…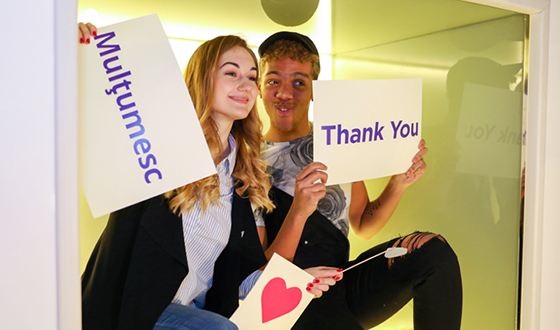 @nyushanghai Think outside of the box all you want, but climb into this one to record a fun gif with friends as a message of thanks to our donors!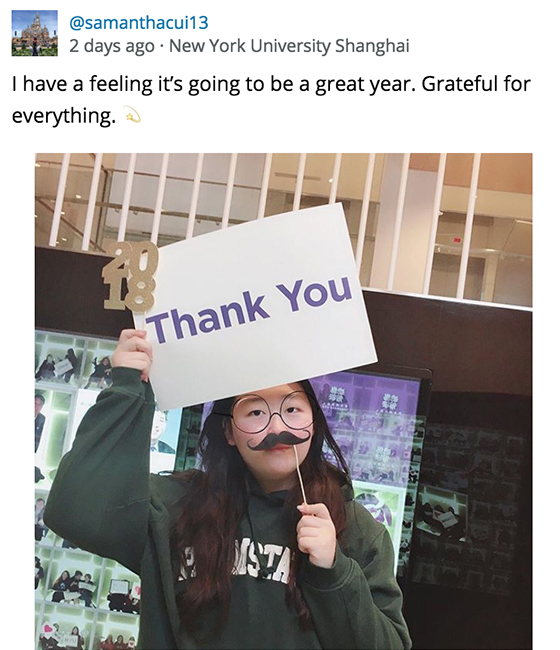 Don't forget to keep tagging us #NYUshanghai and @NYUshanghai.