Taking the No. 88 Train to Memory Lane: Students Celebrate 88 Days til Graduation
Mar 12 2021
With graduation approaching, the class of 2021 gathered to celebrate 88 days until the ceremony.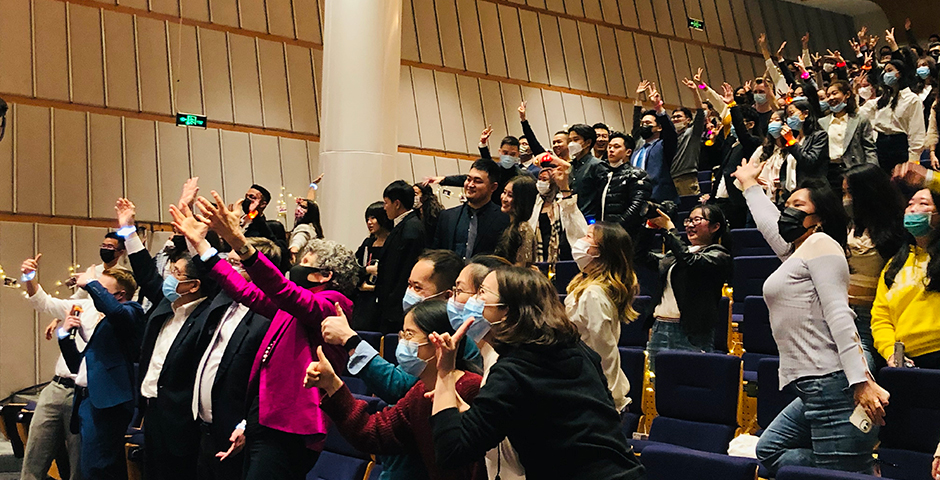 On March 5th, members of the class of 2021 gathered to kick off an 88-Day countdown until graduation. The event, which took place both in-person and online, included a senior dinner, photo booths, games, song and dance performances, and speeches from students and administrators. Here are some photos from the special event.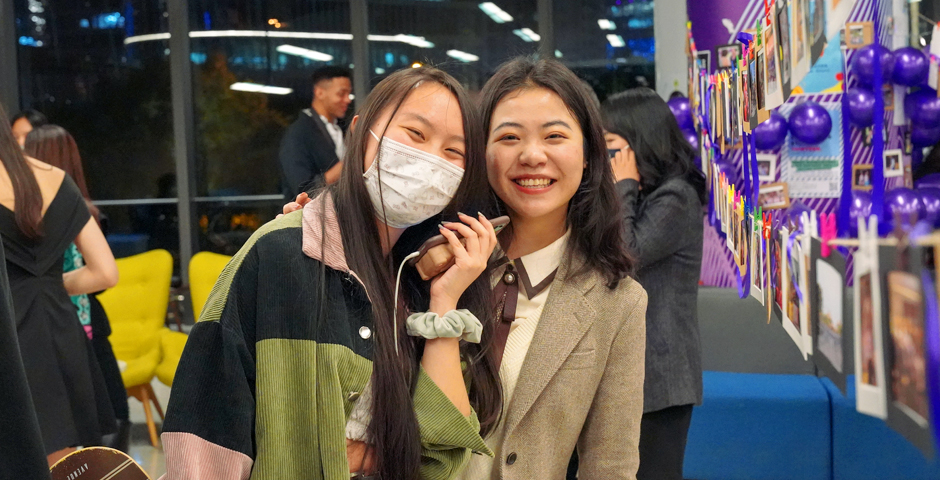 Students gathered at the Lujiazui Cafe before the ceremony to take pictures and reminisce at different stations. The space was decorated to feel like an old train, "No.88," traveling in time between Shanghai to New York to encourage students to celebrate their pasts and futures.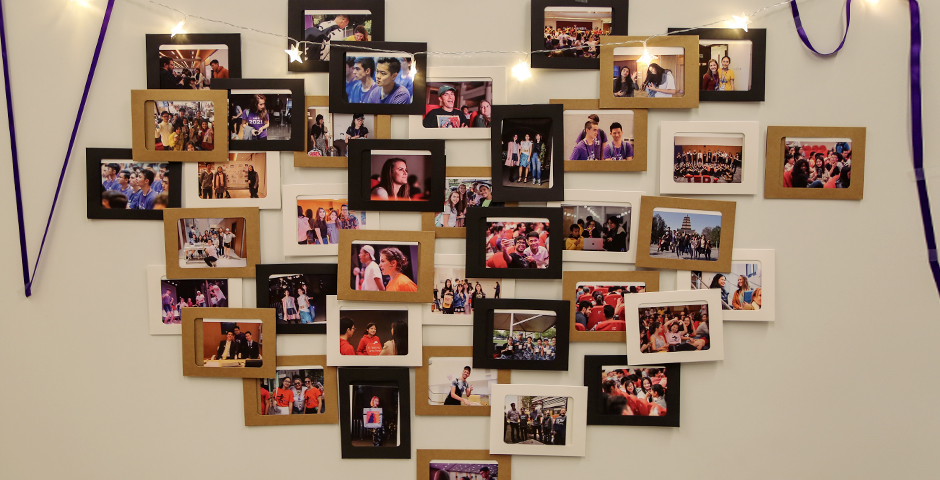 Committee members adorned the walls of the second floor  with photos commemorating the Class of 2021's years at NYU Shanghai:  2017's Orientation Week and Reality Show, club events, academic presentations, sporting events, and school trips.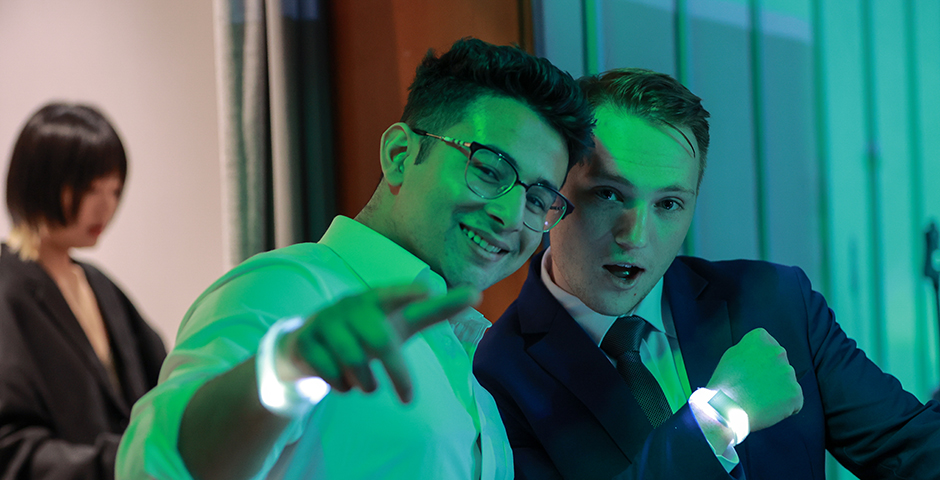 Zain Majid '21 and Justin Zotos '21 were the event's Masters of Ceremony. "I feel like not being in China last semester is making this moment not only feel like it's coming a lot faster, but feel even more special," said Zotos.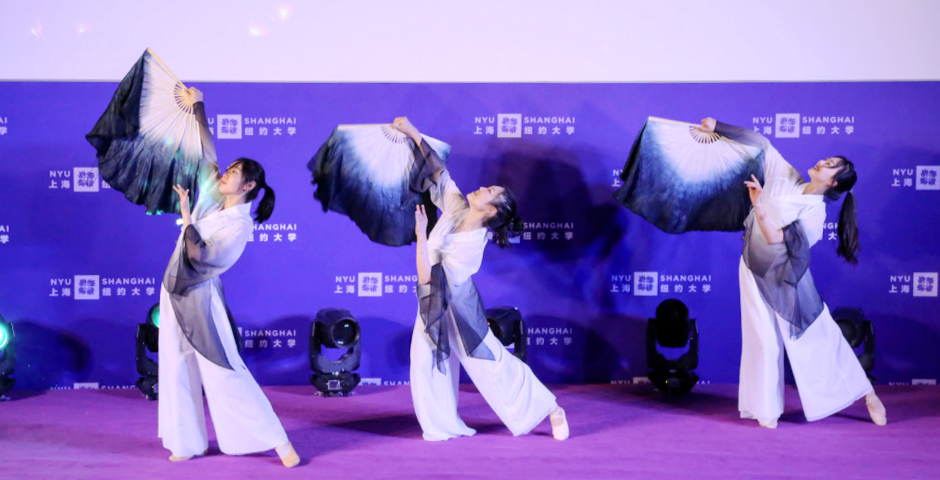 The first performance of the evening included a Chinese Classical dance  (书简)
 by Cecilia Cai '21, Catherine Li '23, and Shan Huang '22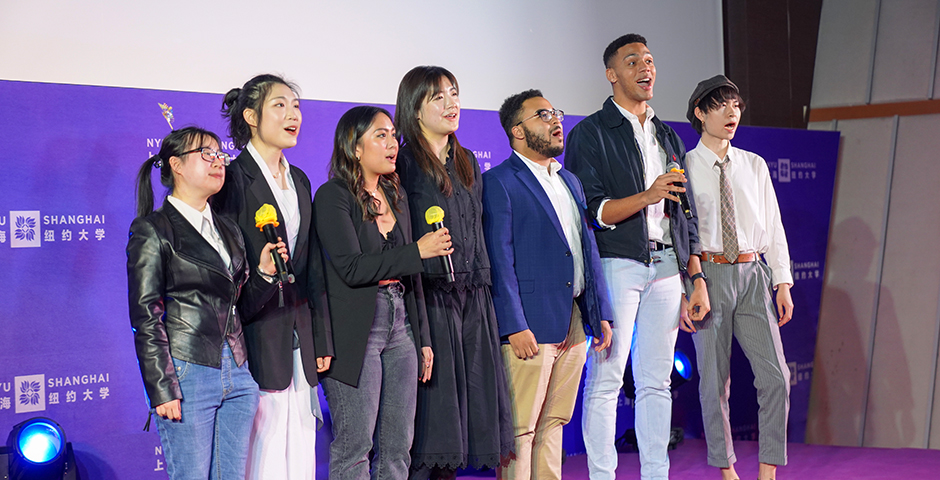 The Reality Show brings upperclassmen from all three NYU portal campuses together to create a musical comedy show for new students about adjusting to college life. These seniors spent the summer of 2018 in New York City writing, composing, and choreographing a completely original show for the incoming freshmen. At the 88-Day countdown, the group reunited to sing the show's signature song, "We Are Not Strangers," reminding their classmates of the unity that they share with the other NYU campuses and with each other.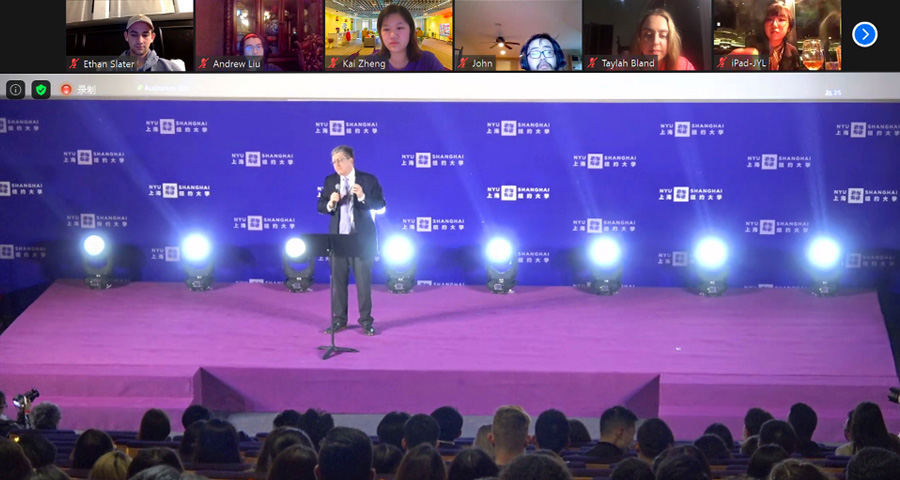 Following the performances, Provost Johanna Waley Cohen, Vice Chancellor Jeffery Lehman, and Chancellor Tong Shijun encouraged the Class of 2021 to make the most of their remaining months together. "Chancellor Lehman's hope for us to reach back to the younger classes really resonated with me," said Zhang Qilin (Lancelot) '21. "We have an unfinished mission to leave our legacies at NYU Shanghai: We can accompany you, share with you that we have been there, and show you that you, we, will be fine."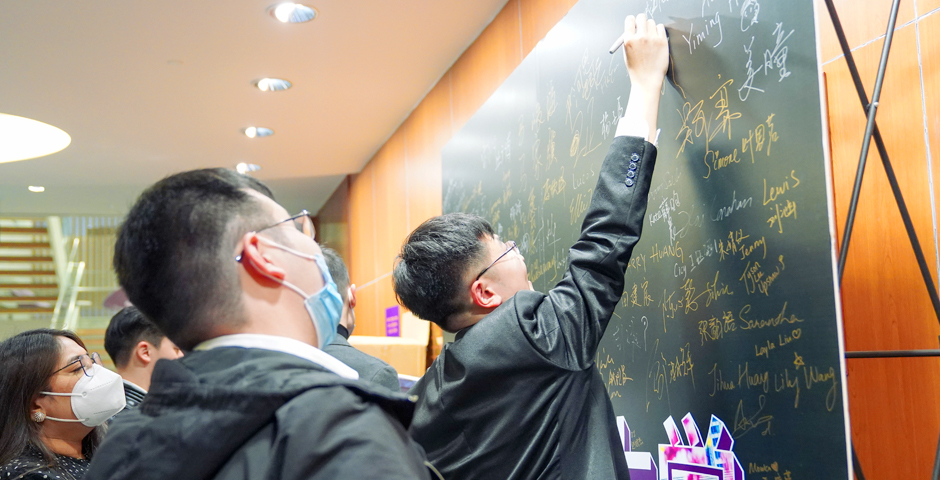 Seniors were invited to sign their names on a class board at the auditorium entrance. At another station, seniors were encouraged to leave advice for freshmen, share favorite memories from their years at NYU Shanghai, and add to a "Before I Graduate" bucket list.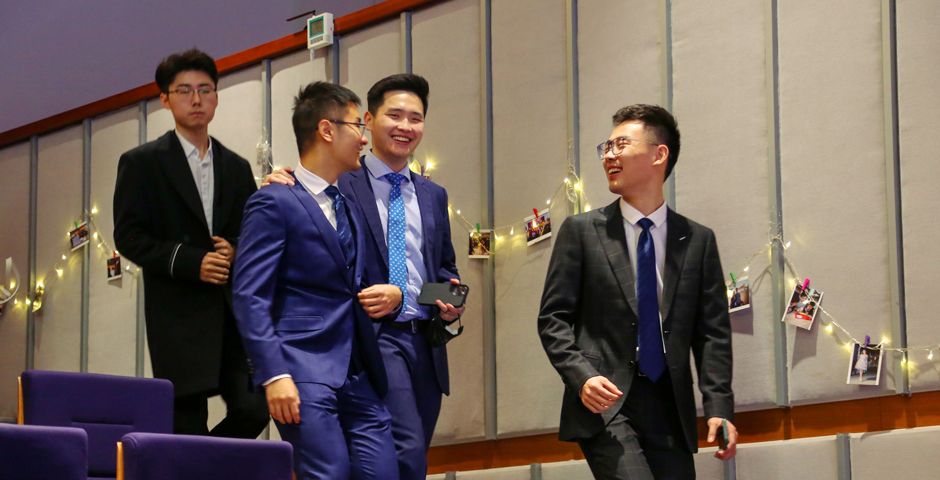 Students dressed in business suits for their senior portrait and diploma photo shoots, which took place right before the countdown.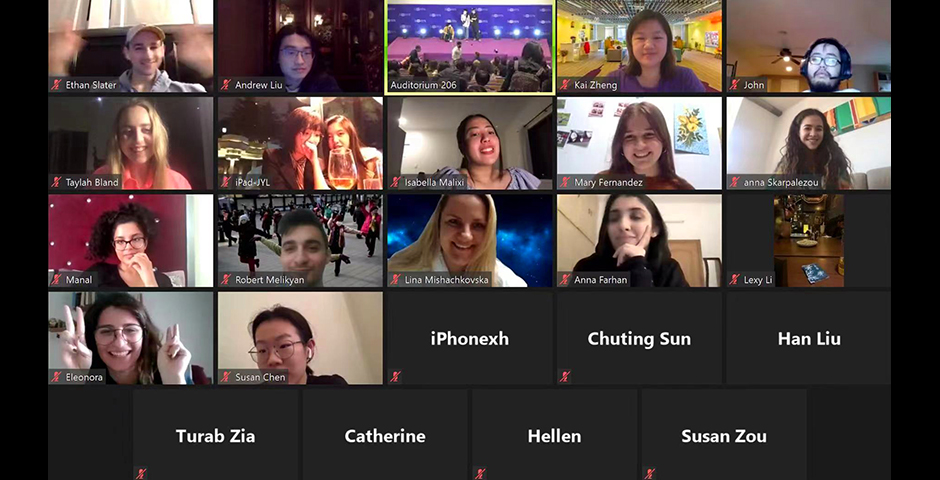 About 25 members of the class of 2021 joined the celebration from around the world through zoom. The event was hosted by the Commencement Committee. Though he was joining the event from the US, Ethan Slater '21, the Committee's design director noted that he was still able to feel part of the NYUSH community. "This semester is so important and fun simply because I'm getting to work with such professional, hardworking, truly great people. This year's Commencement Committee makes me feel like I'm back on campus, and I couldn't ask for more."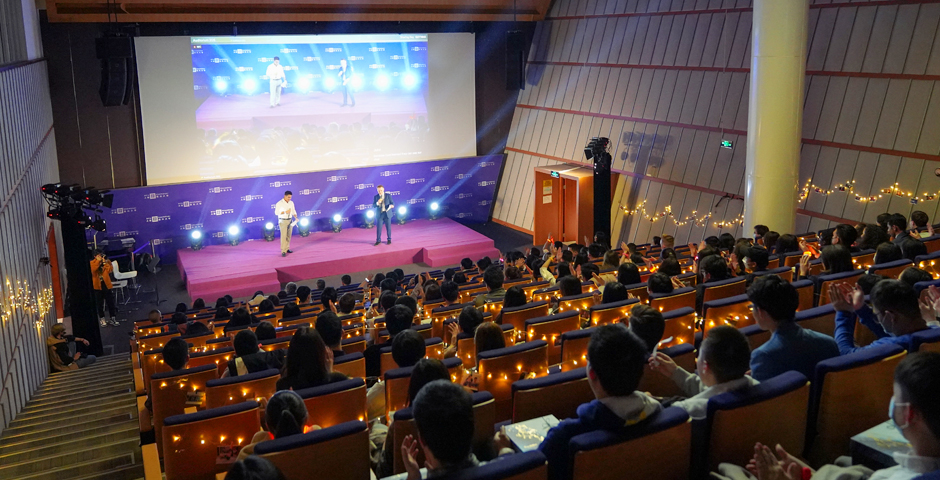 At 8:21pm (20:21 for the class of 2021), the group counted down to mark the 88 days until graduation. "​The event all in all was really memorable because we all made it that way. Everyone came, had their best attitudes, and was so happy to see each other," said Alina Cedeno '21, the Student Commencement Committee Chair. "It was the moment that we were waiting for. Getting back to China was so stressful, but that moment made it worth it."