Day of Service: Students Volunteer with Seniors and People with Disabilities ​
Sep 5 2018
Members of NYU Shanghai's Class of 2022 fanned out across Shanghai last week to volunteer in nursing and foster homes, animal shelters and  a school for people with disabilities.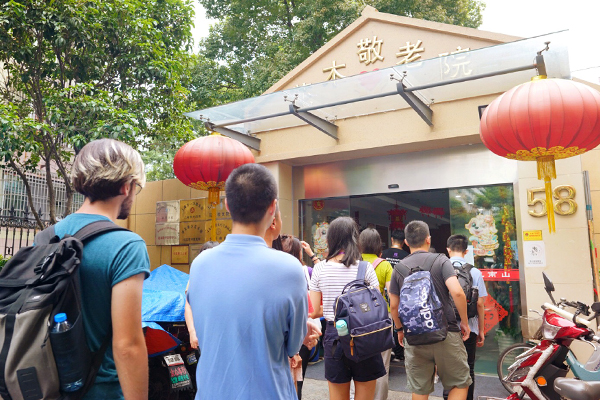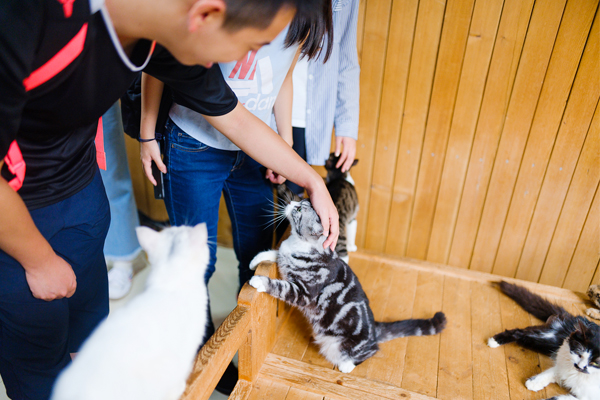 Since 2016, community service, or "Project OutReach," has been an integral part of  NYU Shanghai's Orientation Week, introducing students to the ways they can make a contribution to their new hometown and advance the NYU spirit of being  "In and Of the City."  
This year, students chose among five volunteer sites:  Sunshine Home, which supports people with mental and physical disabilities; Shanghai Healing Home, a foster home providing pre and post-surgical care to babies who were abandoned after they were born with surgically correctable deformities; and two animal shelters, one run by the China Small Animal Protection Association (CSAPA), the other by local volunteers. For the first time, Huamu Nursing Home in Pudong also hosted NYU Shanghai students.
Freya Cui '22 and more than a dozen of her classmates spent their Saturday morning getting to know and making crafts with some of the 100 residents of the nursing home, including several centenarians.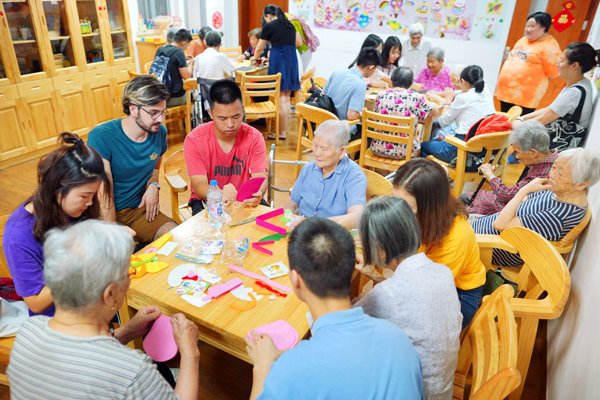 Though most of the elderly only spoke the Shanghai dialect, which the students, who are mostly from other parts of China or abroad, did not understand, the language barrier did not get in the way of communication.  "I had a great time with an old lady named Huiying Qian." Cui said "Although most of the time I couldn't understand her Shanghainese, we communicated with each other by gesture and smile as we made handicrafts together."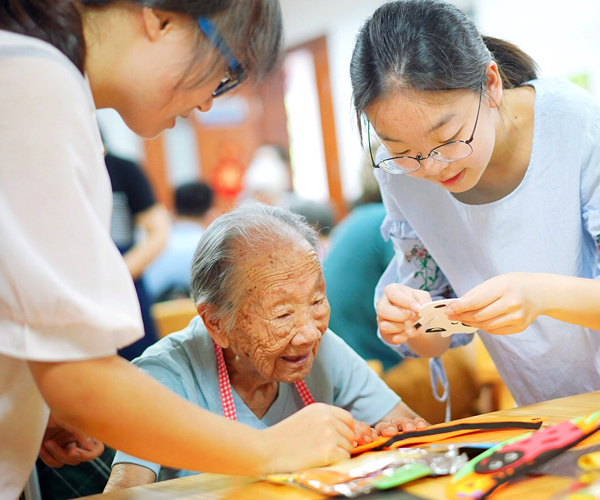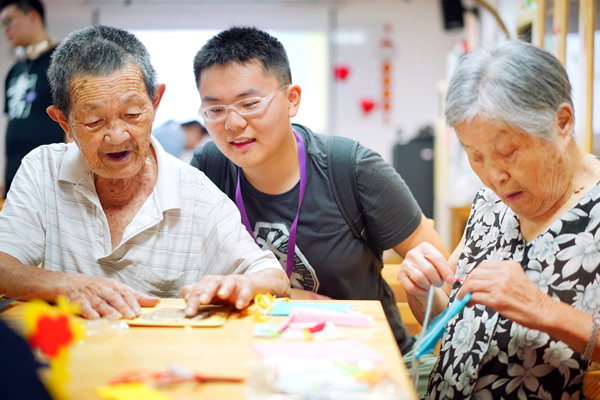 Some Huamu residents enjoyed the visit so much that they extended a dinner invitation to the students for the following week.  Cui said she hoped to return for visits with her newfound friend. "I wasn't sure at first if my visit had made any difference for her, or for the care home, but as I was about to leave, she pointed to her room and asked me to come find her there on my next visit," Cui said.  "I was so moved to know she had enjoyed being with me and wanted me to visit her again. I hope to take part in more activities like this regularly over the coming months."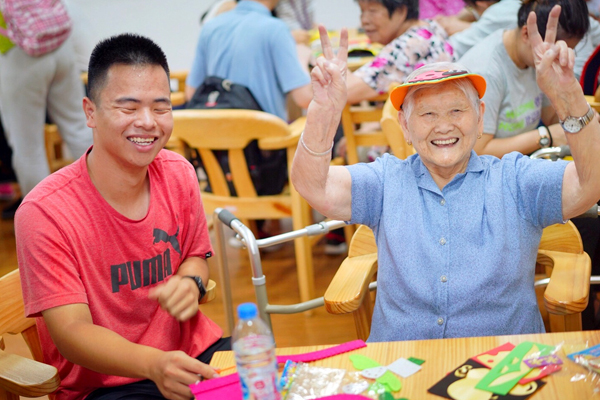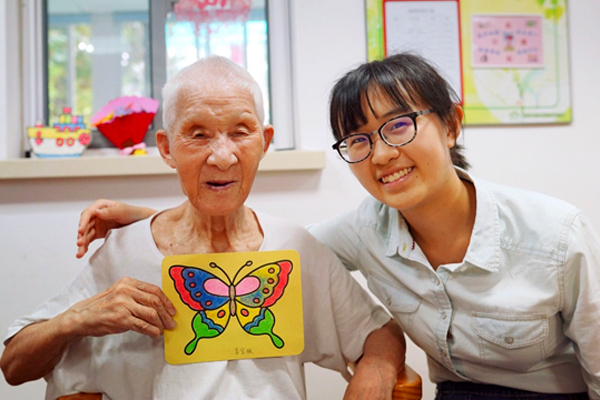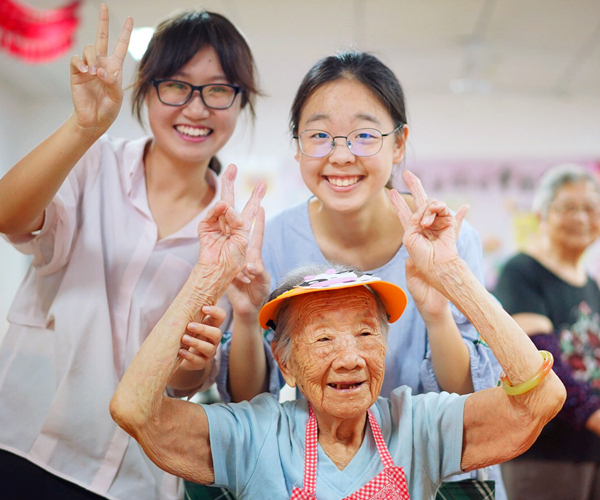 Similarly, students who visited Sunshine Homeland also felt gratified by the chance to help residents make mooncakes in celebration of the coming Mid-Autumn festival. Ms. Hu, Sunshine Home's director, said that the residents were quite moved and became more willing to talk and laugh after the students' visit.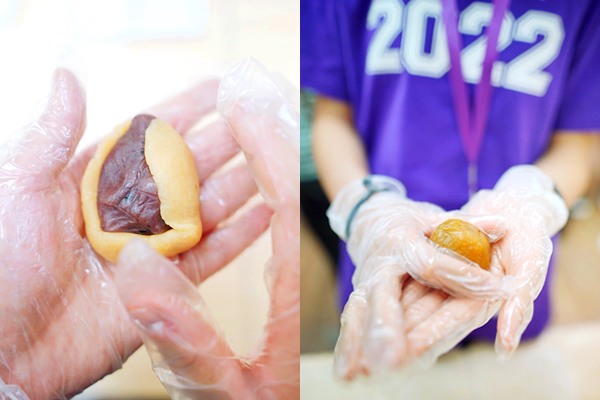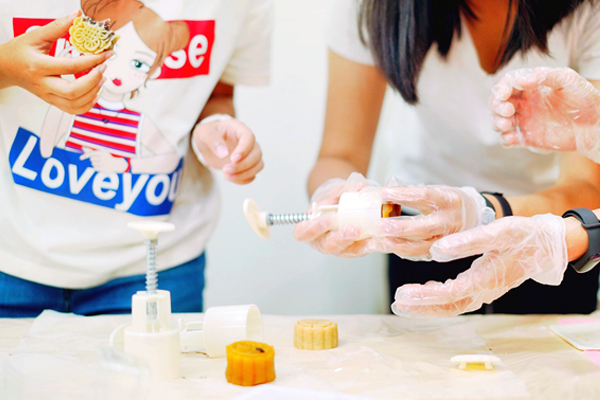 "It was great to be able to communicate in broken English and broken Chinese with some of the residents while making mooncakes—delicious!" said study away student Alexandrea Pike-Goff, NYU '20. "It was a fantastic start to the semester."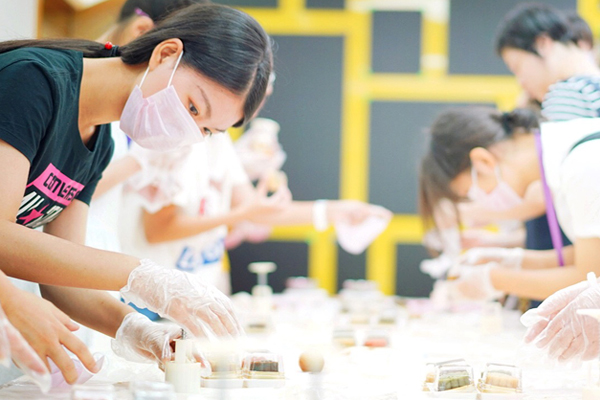 Organizers said they were impressed by the level of enthusiasm for the volunteer opportunities.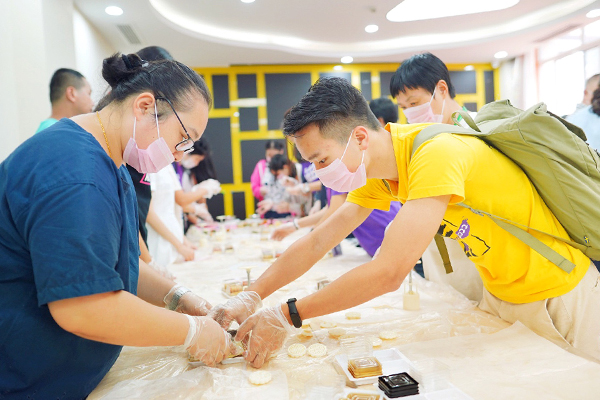 "I am very pleased to see how active students have been in participating in community service," said Patty Xu, assistant director of Student Involvement. "By sharing love and positive energy they integrate different communities, explore social issues and deepen their understanding of the city."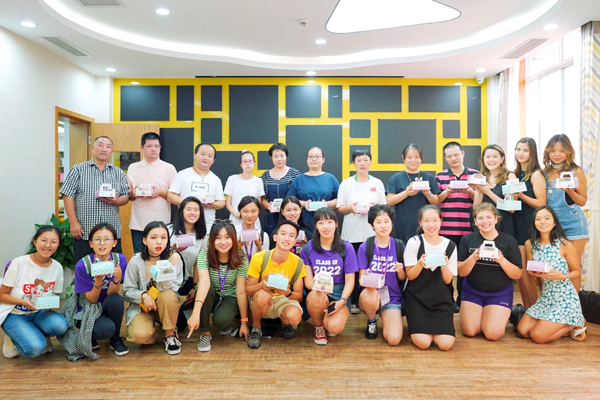 --
For the latest volunteer opportunities, visit our community service portal on OrgSync or email shanghai.involvement@nyu.edu.