NYU Shanghai Welcomes the Class of 2026
Sep 10 2022
On September 10, NYU Shanghai welcomed around 450 Chinese and international students from the Class of 2026 to the school's tenth University Welcome and final one hosted at its campus on Century Avenue. Some 60 other international students along with family and friends joined the ceremony online due to ongoing COVID-19 travel restrictions and will arrive on campus a bit later in the semester.
NYU Shanghai will celebrate its 10th anniversary on October 15, before moving next spring to its new campus in Shanghai's Qiantan District, making the Class of 2026 the last cohort of first-year students to start their academic journey on Century Avenue.
To kick off the University Welcome, NYU Shanghai leadership addressed the Class of 2026 on behalf of the Orientation theme of  "Connect" (承), urging students to forego their comfort zones and make time to engage with each other meaningfully outside of the classroom.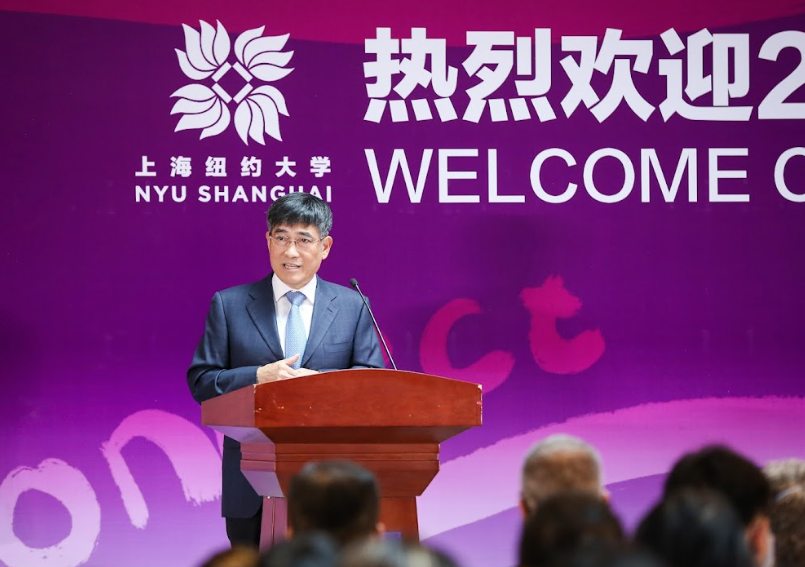 "Dear students…, you are lucky to be the personal embodiment of 'a link between the past and future.' You will enter the history of NYU Shanghai as the last group of freshmen in its first decade, and the first group of freshmen in its second decade," said Chancellor Tong Shijun.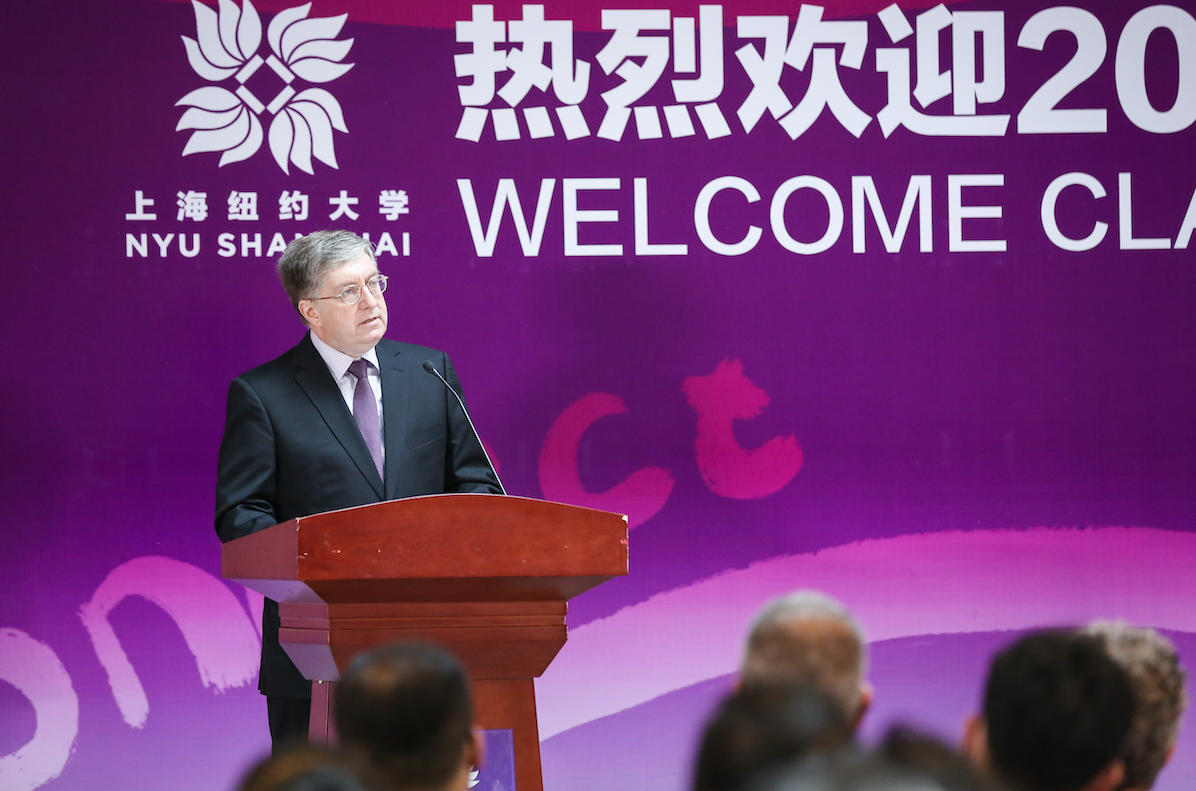 Vice Chancellor Jeffrey Lehman encouraged students to 'stretch themselves' to succeed: "Spend two hours a day stretching yourself to be really engaged, speaking a second language with someone from a different culture…[and], you will graduate from NYU Shanghai in 2026 with a new set of skills that will make you stand out in everything you do."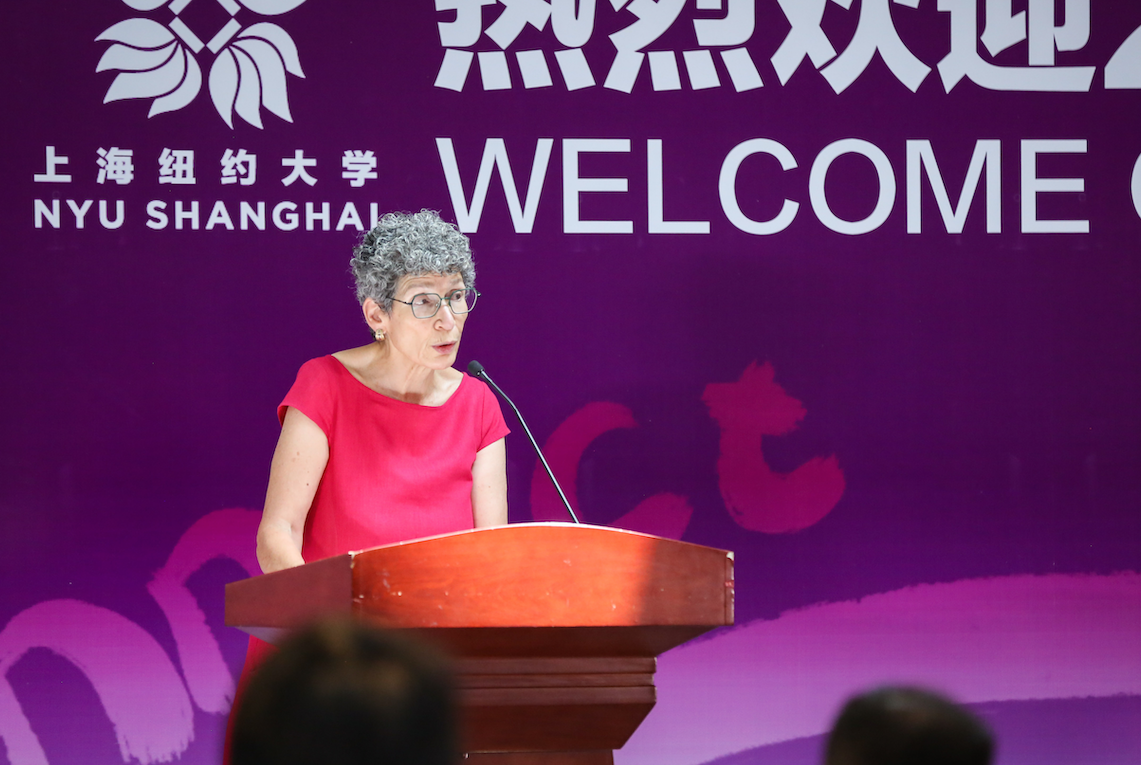 "Try to get in the habit of moving back and forth, in and out of your comfort zone, at least for a little while every day…[and] you'll find it very rewarding, and fun, and…come to realize that it's one of the very special benefits of coming to NYU Shanghai," said Provost Joanna Waley-Cohen.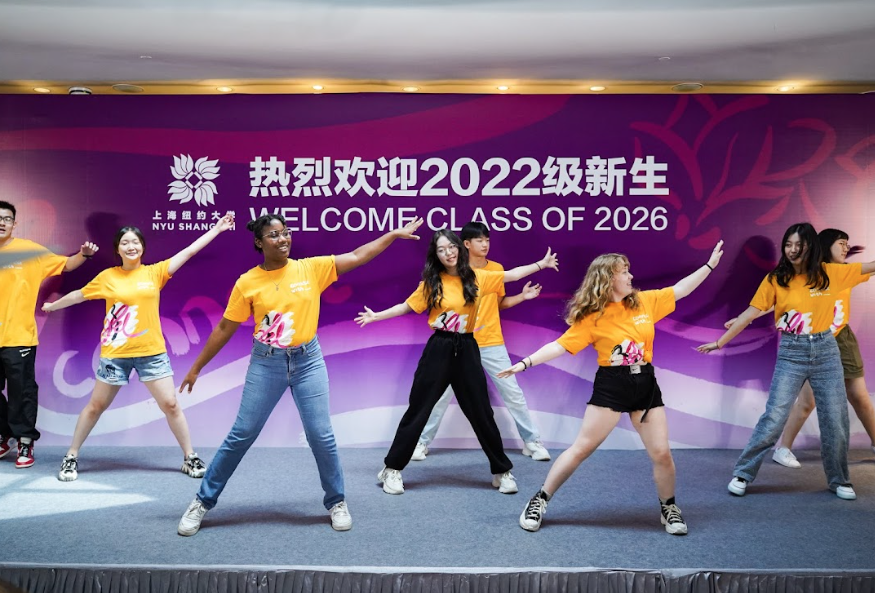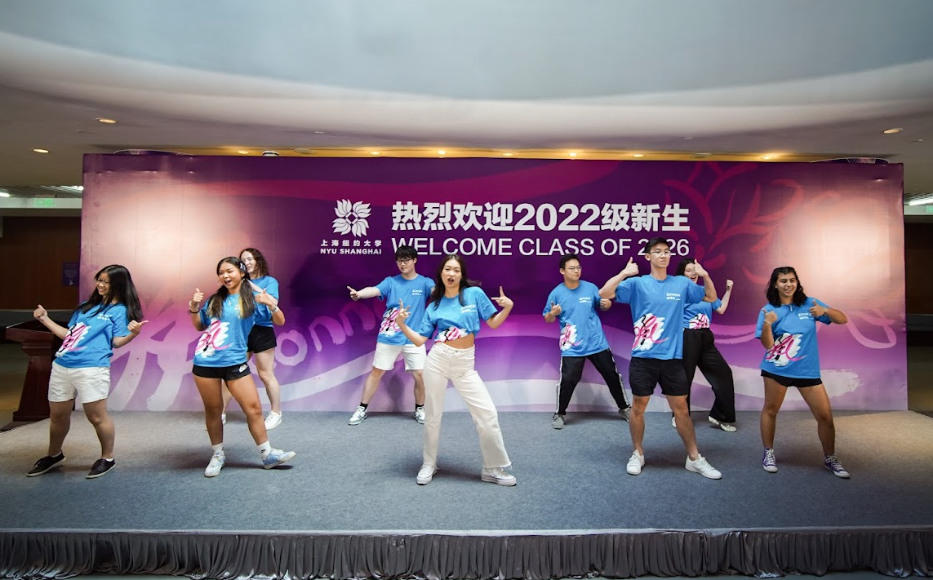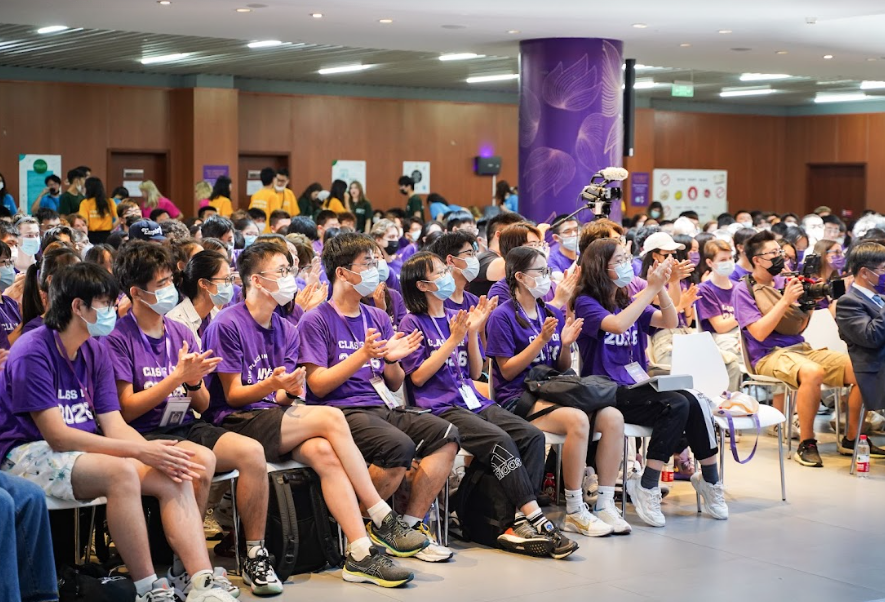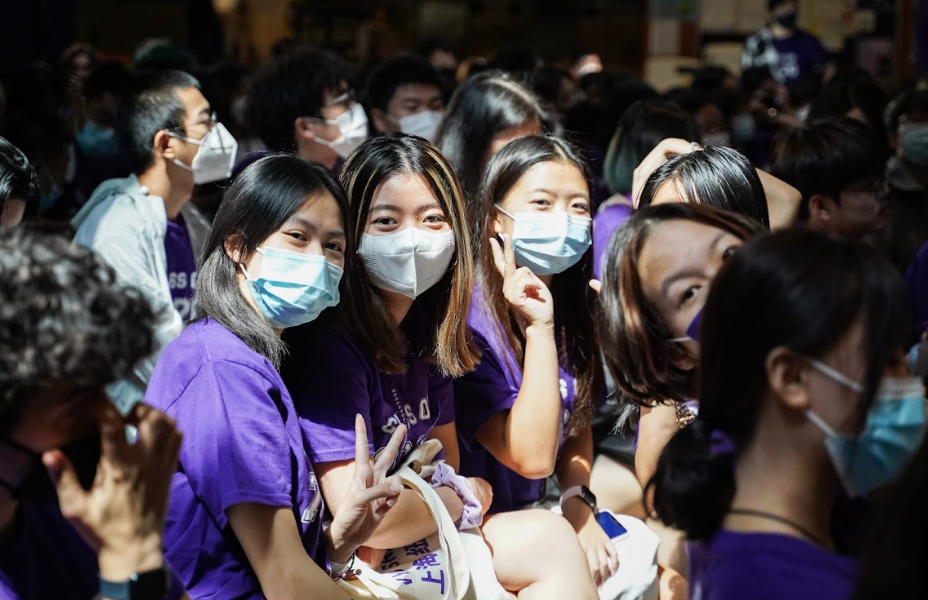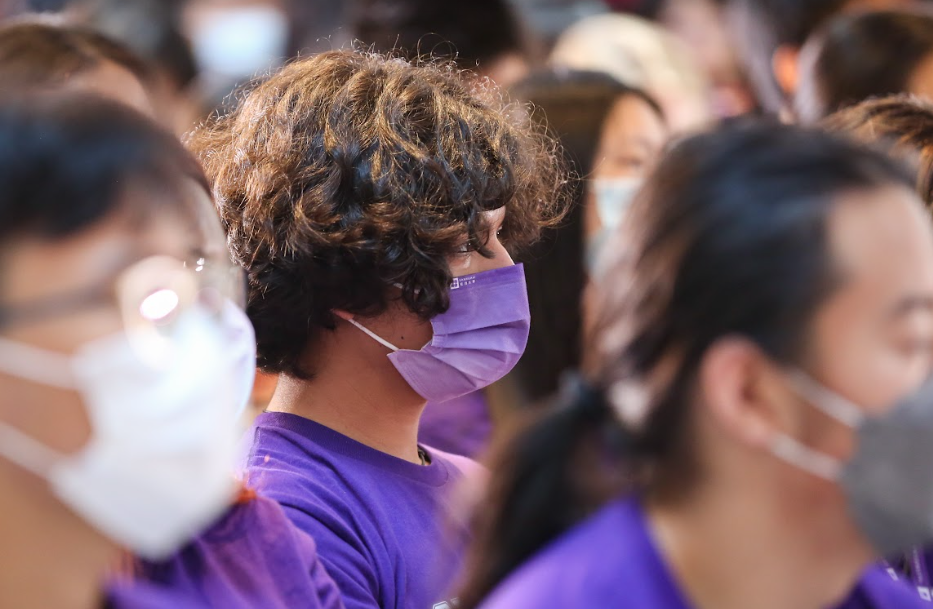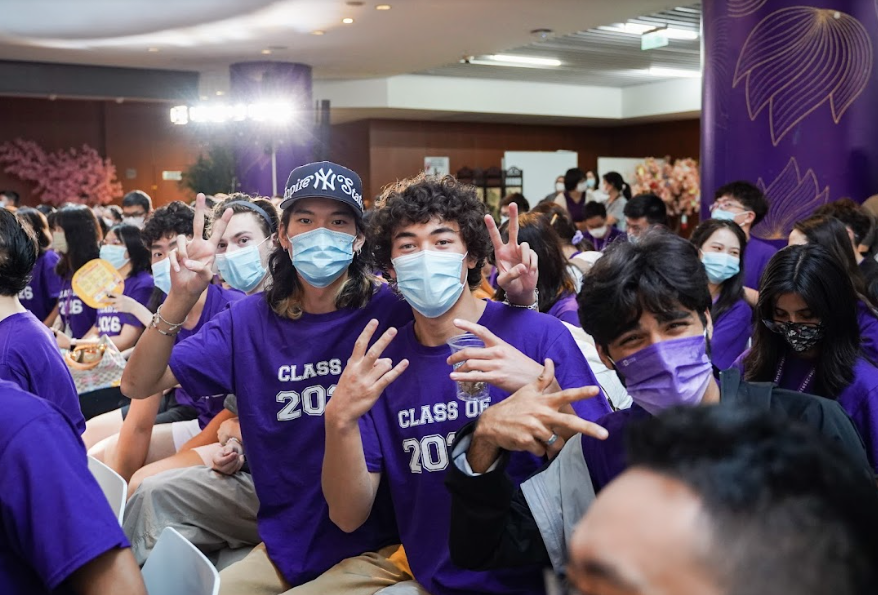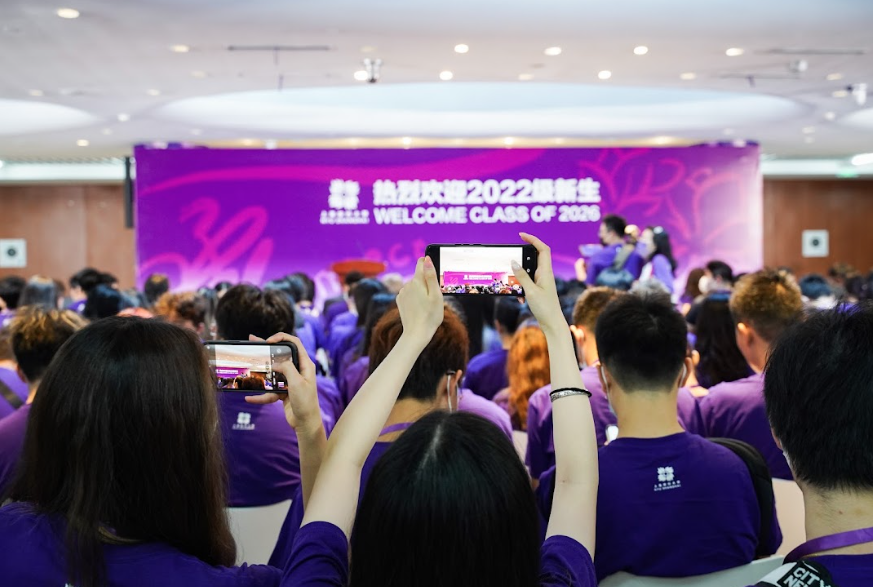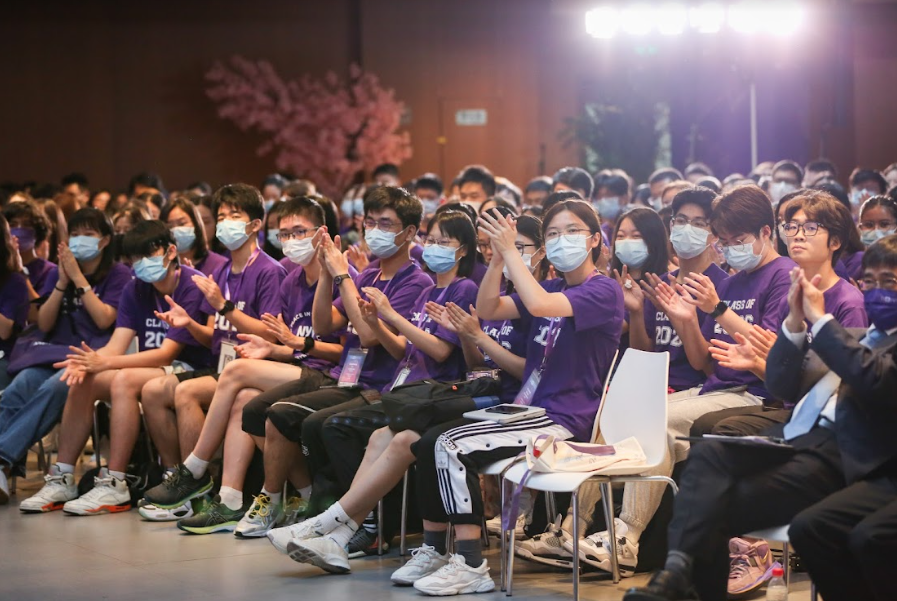 Saturday morning's ceremony closed with the Welcome Dance performance by Orientation Ambassadors (OAs).
Saturday's welcome ceremony launched three days of events to help the Class of 2026 jumpstart their NYU Shanghai journeys. Led by a team of 36 Orientation Ambassadors (OAs) -- upperclass student volunteers who train extensively to advise first-years -- new students get a crash course in campus resources and build team spirit through activities such as  the Fun Olympics, Mid-Autumn night fair, a scavenger hunt in the academic building, game night, academic advising sessions, and a range of workshops offered by campus offices and student groups. 
Since move-in, students have also joined their OAs on walking tours around some of Shanghai's famous landmark spots such as Yu Garden, Wukang Road, and Zhujiajiao water town, to explore the culture, history and fun the city has to offer.
Wu Yufei '26 from Hefei, Anhui, is excited to start her journey at NYU Shanghai. "I hope to find out what I'm interested in after exploring more about various majors and industries. I really expect to get to know more people and am looking forward to making friends with peers from different countries and experiencing diverse cultures," she said, "I want to seize every opportunity, participating in a variety of clubs and activities. I even bought a camera to capture these moments!"
Victoria Liao '26 from Belmont, California, the United States, thinks her small hometown was a nice place to grow up but lacked opportunities to experience new things. When applying to colleges, she sought a university with unique study-abroad programs or overseas campuses, so she could meet new people and get outside of her comfort zone. "Everyone here I've met so far is so genuine. Sometimes in the elevator, I'll see some people and ask them what their names are, how they're doing, and we connect on WeChat and make plans together. You get to know each other a lot more and see more familiar faces around class and the university. It's been great." 
Check out more photos from the Class of 2026 Shanghai move-in day.