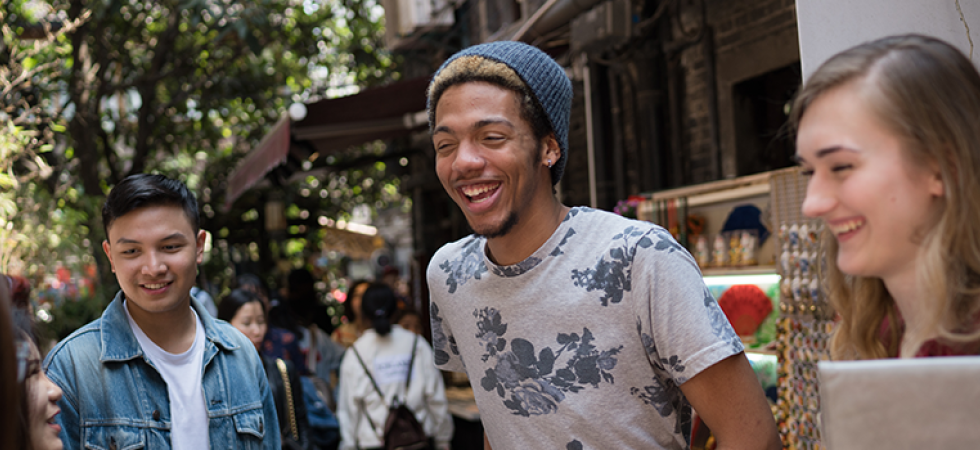 Your first year at NYU Shanghai will start before you know it, and we've got some helpful information to get you prepared. Over the summer, a number of different NYU Shanghai offices will be in touch with more information about what to expect when you arrive on campus.
Frequently Asked Questions
Curious about move-in logistics? Questions about what type of charger adapter you'll need on campus? Wondering how to open a Chinese bank account? We've got answers to all this and more on our FAQ page. The dates for Move-in and Orientation for the 2021-2022 academic year will be available by the end of April. 
Obtain a Student Visa
All students attending NYU Shanghai who live outside of China will be required to obtain a student visa. The NYU Shanghai Student Mobility team will reach out to students starting in June to guide them through the visa application process. If you have any questions regarding your visa status, please contact the Student Mobility office directly at shanghai.student-mobility@nyu.edu.
For more information about Move-In Day and Orientation, refer to the academic calendar. Keep in mind that the default calendar is this current academic year's calendar, so make sure you're looking at the correct dates.
Submit your Immunization Records
Federal and local regulations require that all incoming undergraduate students taking 6 or more credits in a degree granting University provide:
Proof of immunity to measles, mumps, and rubella

Proof of immunization against Meningococcal Meningitis A, C, W and Y on or after your 16th birthday
You'll receive more information about due dates over the summer. If you have any questions about these requirements contact Immunization and Health Requirements Services by email at health.shanghairequirements@nyu.edu.
Final Exam Scores for Advanced Standing
NYU Shanghai does not assign credit for the Advanced Placement (AP) Program, the International Baccalaureate (IB) Program, or the results of foreign maturity certificate examinations. However, in some cases, students may be able to place out of introductory level course(s) based on their performance on one or more of these tests. In order to be considered, please submit final results of the above exams as soon as they become available. Results should be sent to:
Office of Undergraduate Admissions, NYU Shanghai
383 Lafayette Street
New York, NY 10003
USA
More information about Advanced Placement is available here.