This Week @NYUShanghai 2/26-3/2
Mar 2 2018
From sharing your acceptance letters to counting down to graduation, here are some of our favorite NYU Shanghai moments you have been sharing with us this week:

@pauline.jennings.dance Loving this morning sky. #almostspring #pudongskyline #shanghailife #balconyview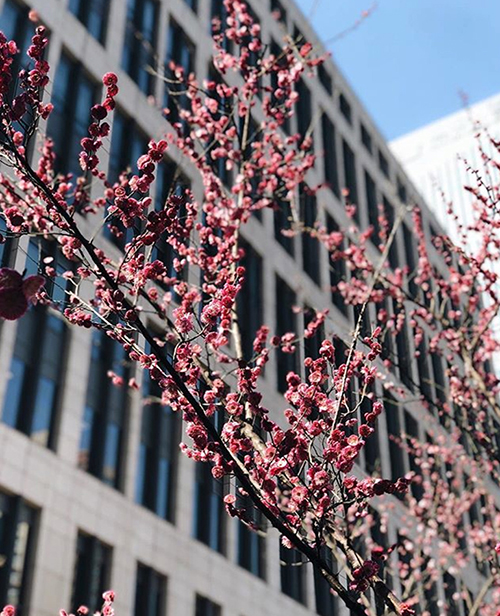 @keatonclark1 Excited to start seeing the colors Shanghai has to offer! Spring is on the horizon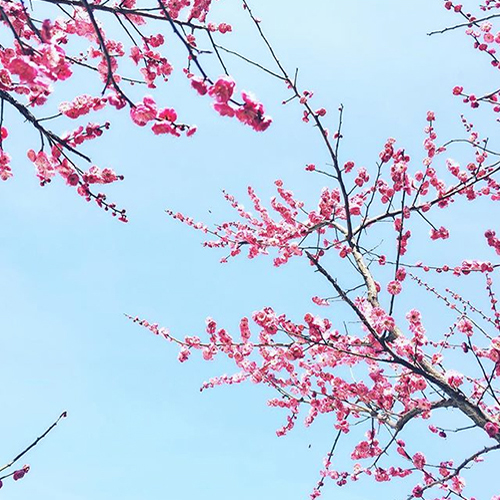 @sunny_piuuu To the corner of the sky, those shiny pinks and blues. #spring #plum #blossom #watercolor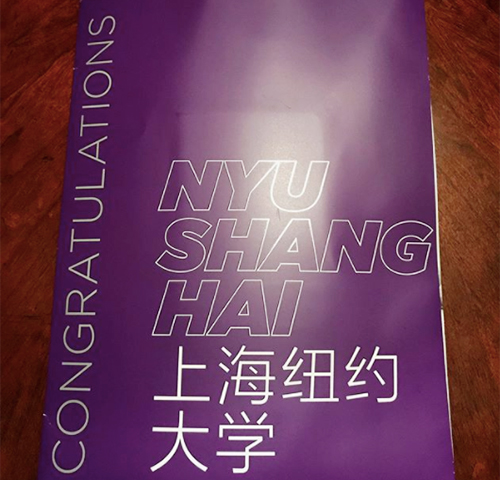 @Theangelolvera Blessed to be a part of the 3% accepted #nyushanghai #nyu2022
You represented NYU Shanghai in New York, London and in China:

@wyattbruton honored to represent NYU Shanghai at the China Institute in NYC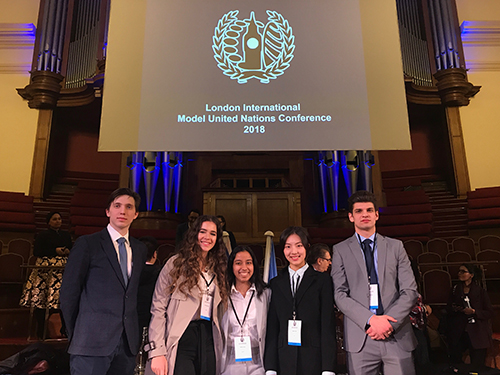 NYU Shanghai students Anna, Timur, Sunny, Sarah and Bishka shared this picture from the International Model United Nations Conference 2018 in London.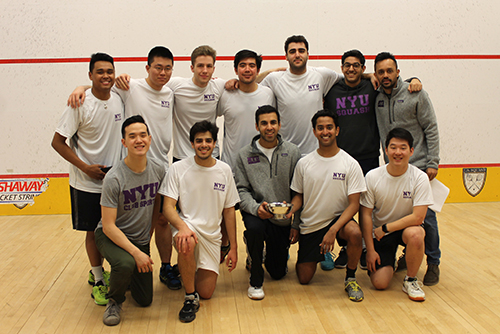 @nyushanghai NYU Shanghai junior Bradford Sunderland helped lead #NYUMen's #Squash team to a #victory against rivals Fordham University in the #championship for the 2018 US Men's College Nationals Chaffee Cup, with NYU's overall score at 6-3. Well played!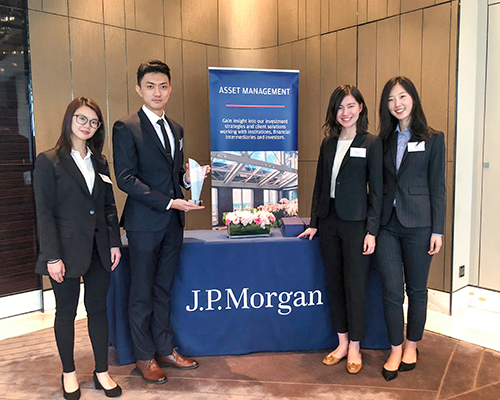 Congratulations to Liu Lin, Zhu Hua, Song Jiaqi and Zhang Yiyi from the Class of 2018 for winning third place in the China National Round of J.P.Morgan Asset Wealth Management Challenge.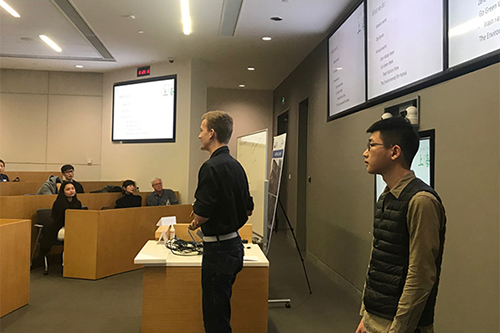 @Greenshanghai_nyushanghai Last Sunday, @nyushanghai Green Shanghai leaders met with students from @dukekunshan to share ideas about future collaborations!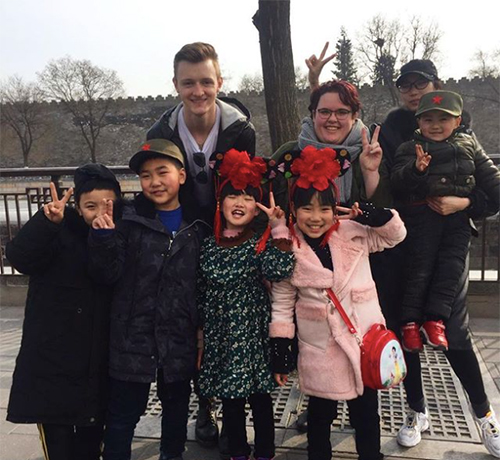 @allyaspen54 茄子!
Among our visitors this week, we welcomed:
...the Dean of the Undergraduate College at NYU's Stern School of Business:


@Geeta_menon Nǐ hǎo @nyushanghai! Happy I'm able to drop in and visit the @SternUC #BPE students exploring this side of the world. #WeAreStern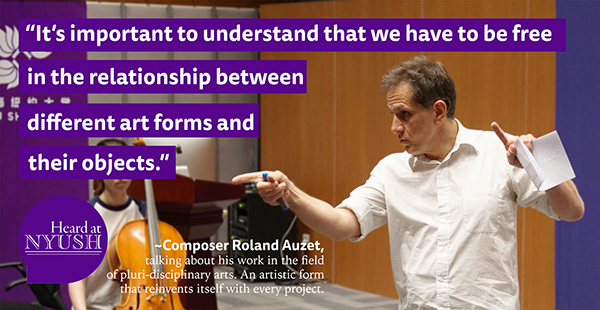 Renowned French composer Roland Auzet held a workshop on creativity and innovation.
And we had launch off! NYU Shanghai's Class of 2018 marked 88 days to graduation with gown fittings, portraits and a glittering countdown event...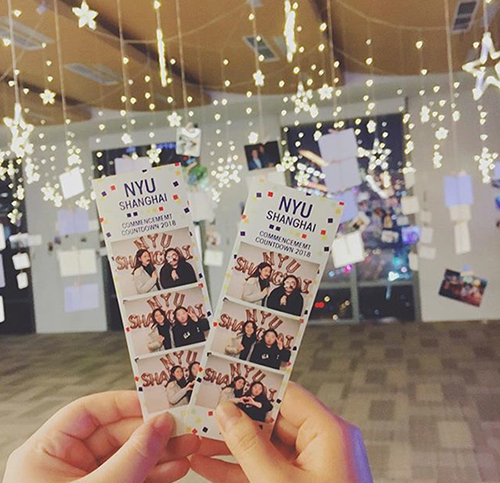 @samanthacui13 Commencement Launch off! Congratulations seniors!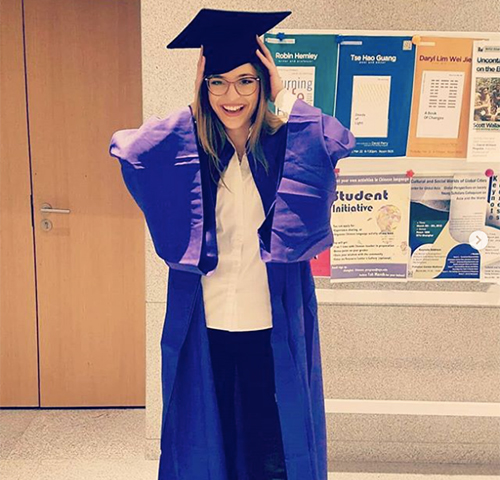 @katarina_lalovic Cap is too big but who cares, I'm graduating soon! #violetpride #happiness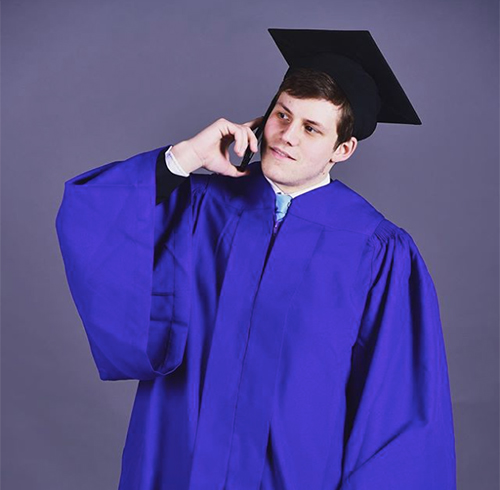 @adrianoalbarosa 88 days left till that Business & Finance degree! #haha #classof2018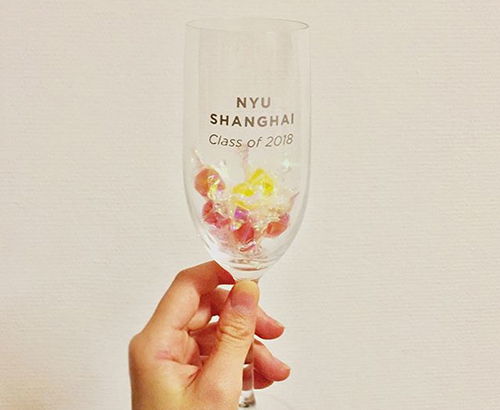 @sunny_piuuu Never fade away #love #nyushanghai #classof2018 #88shanghai #launchoff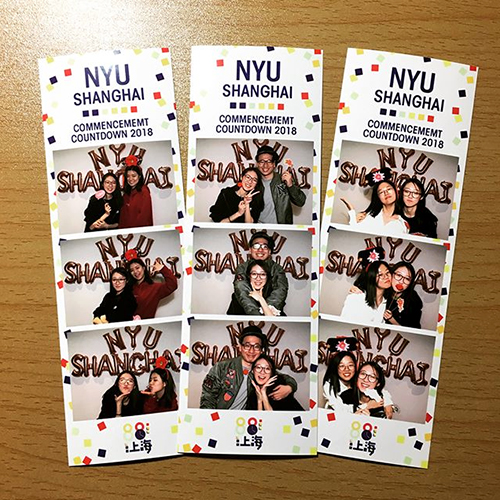 @mingming_mmm56 #nyushanghai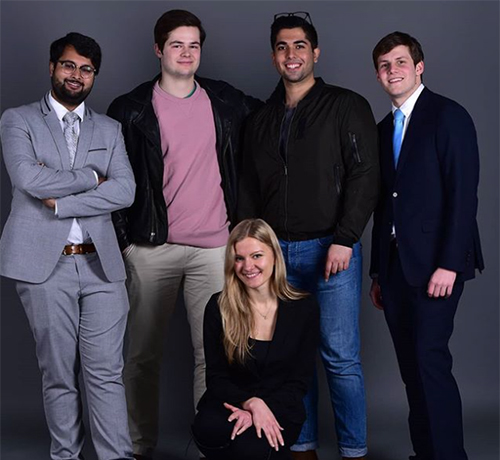 @raza312 88 days to graduating with these awesome people.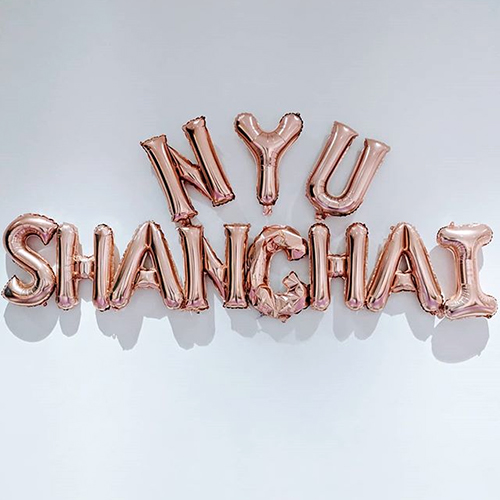 @leidyytatyy Cheers to the last 88 days of the craziest 4 years of my life. NYU Shanghai you've been an adventure that I do not regret choosing.
Keep tagging us @nyushanghai and #nyushanghai for a chance to be featured.