Students Move into NYU Shanghai's New Campus Residence Halls
Feb 3 2023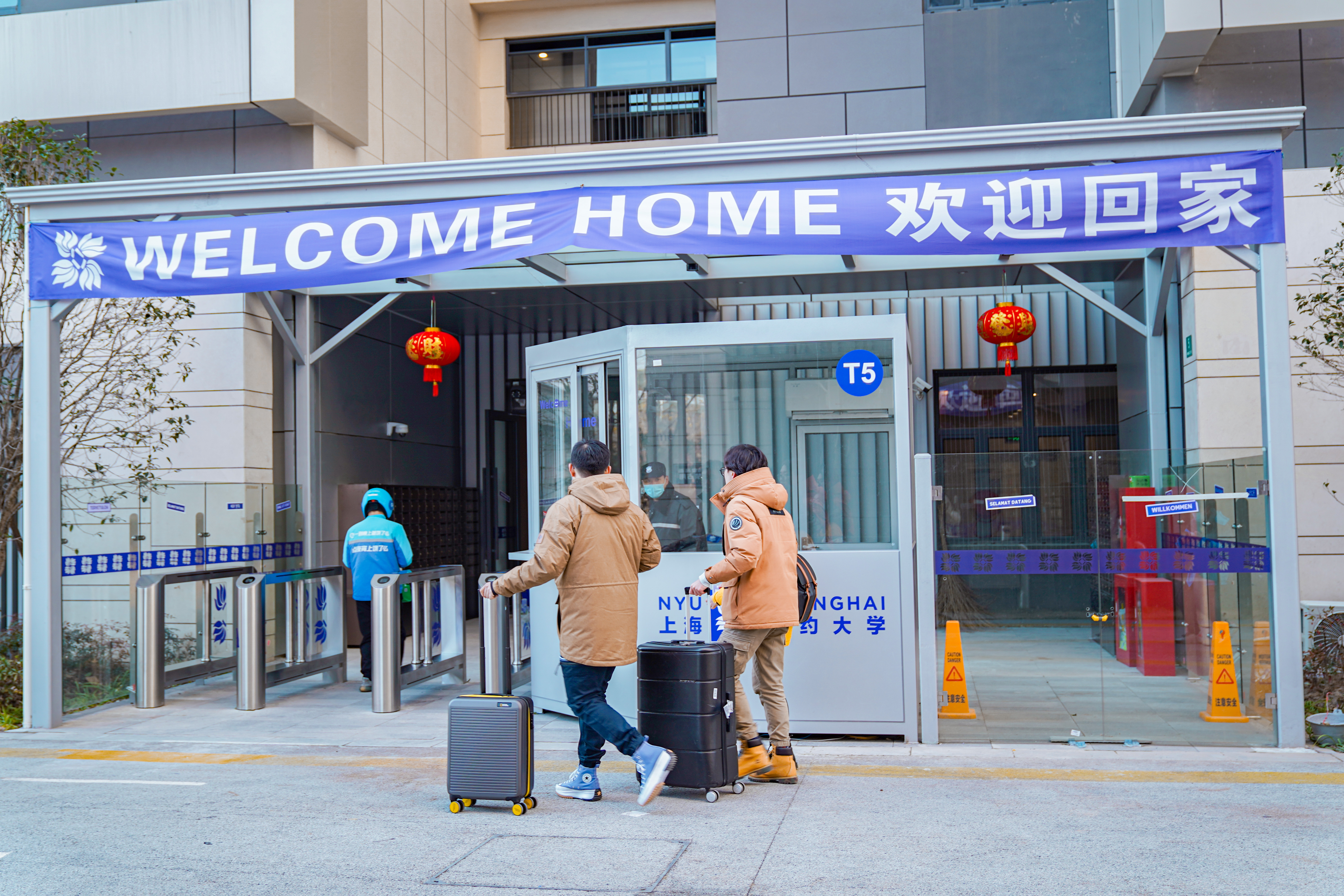 NYU Shanghai's 2023 spring semester has just kicked off, and our students are doing what they do best–exploring, adapting, and thriving in their new homes at Jingyao Residence Hall while beginning classes at NYU Shanghai's brand new campus located on The New Bund.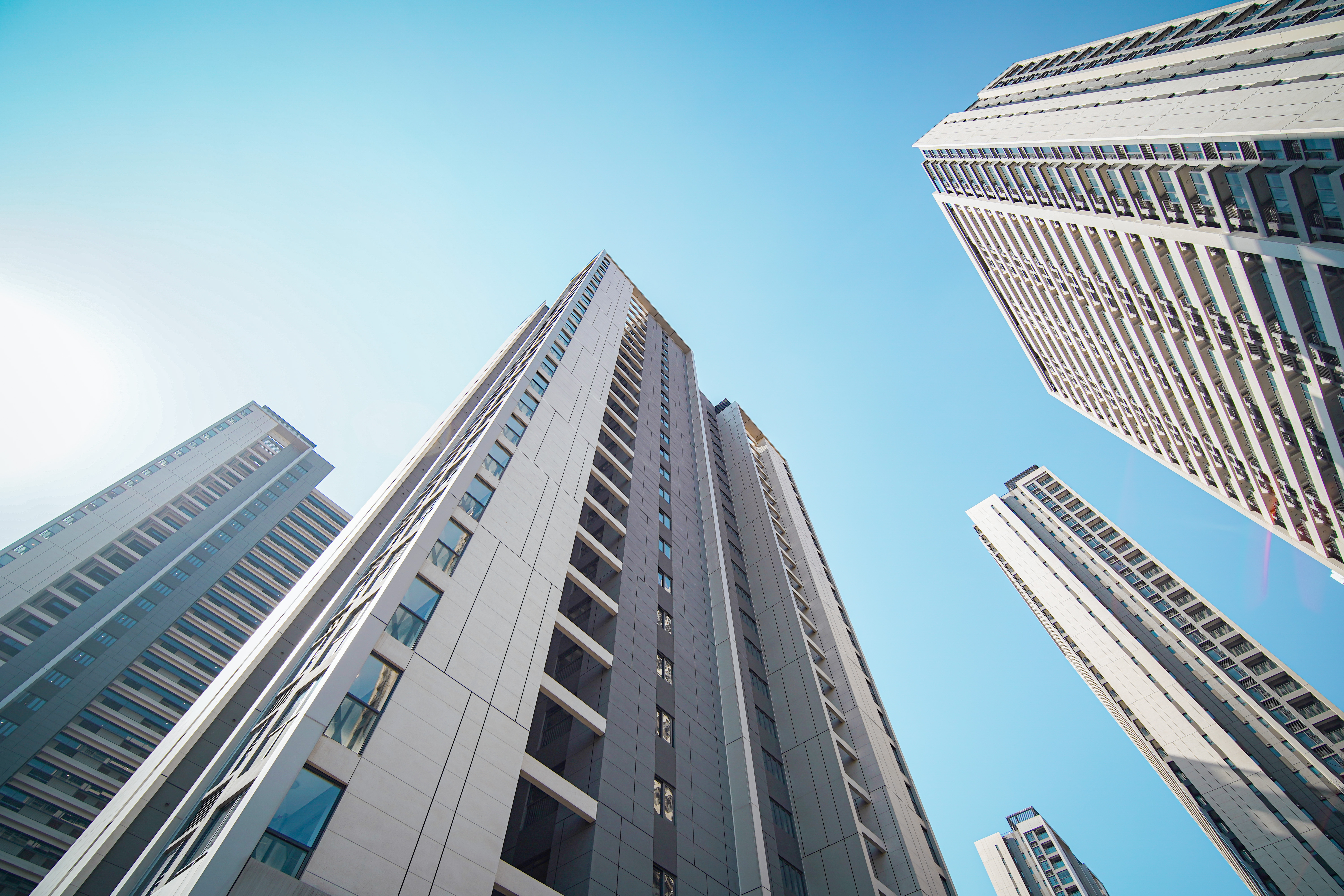 The Jingyao Residence Hall sits on the eastern side of Shanghai's Huangpu River and is 3km away from the new campus as well as a 10-minute trek from Metro Line 7. Towers 2, 3 and 5 are dedicated student residences, with Tower 4 reserved for faculty housing.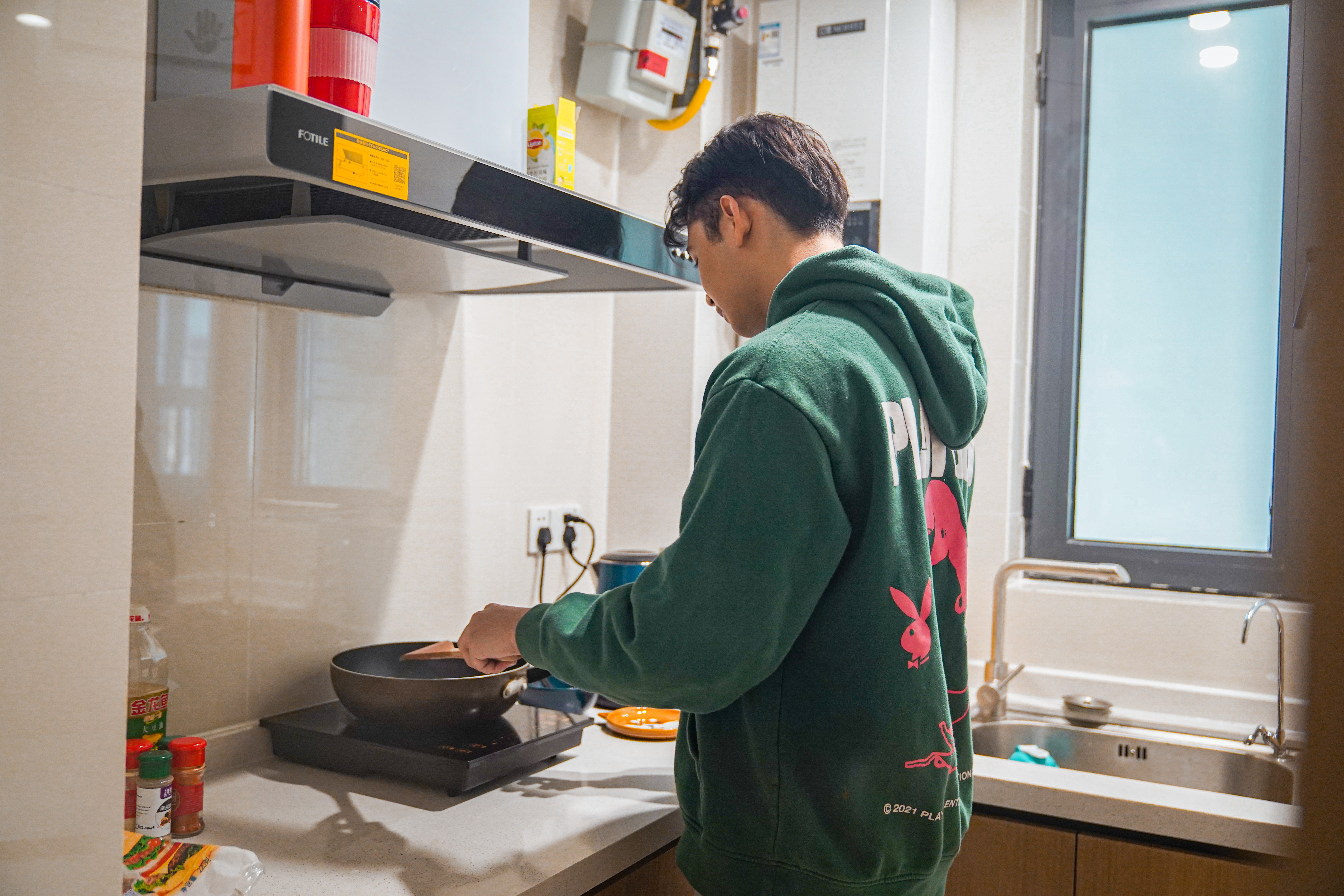 Every room includes a bed, closet, desk, chair, NYU Shanghai Wi-Fi, an AC-unit, a washer and dryer, a private bathroom, and a private kitchen that comes with its own fridge, water dispenser, and cooktop. "I love having my own kitchen especially since I like cooking, and I was very surprised to have my own personal fridge!" said Sid Tuladhar '25 from Nepal. "I like to workout and cook healthy food, so I've been cooking almost every meal these days and going to a park nearby where I go workout with a friend."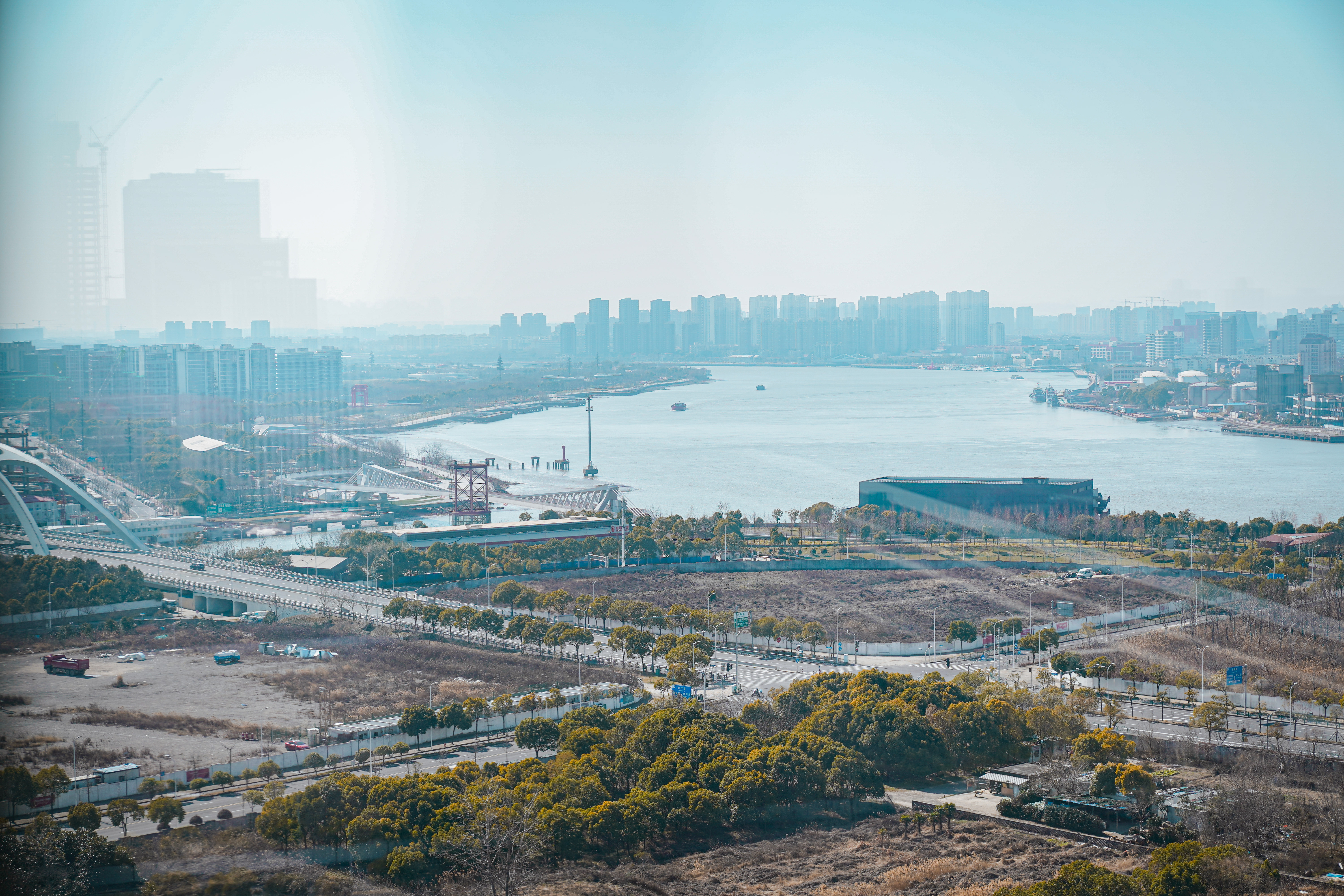 "It's a new area with a lot of potential, and I love how at nighttime you can see all the lights; the scenery is amazing!" said Tuladhar. "There is a local street that is around a 15-minute walk from here where I can get groceries, halal food, and stuff like that. I see this as a very busy place in the next 5-10 years or maybe sooner."

The move-in process is especially significant for first-year students who will be starting their journey at NYU Shanghai paired with a roommate from another culture, as NYU Shanghai pairs international and Chinese students during their first year. And while first-year and sophomore students are required to live on campus, upper-class students are welcome to stay there as well.

Students also have access to common spaces, live-in professional staff, Resident Assistants, and Public Safety as well NYU Shanghai's Resource Center. Those who need accessibility accommodations may find them through the Moses Center. "They're always really good about answering any questions you have," said Annie Church '25 about the Resource Center. "We don't even need physical keys anymore! If you need help using any of the new technology in the rooms, or anything with moving--it's nice to have people who are there."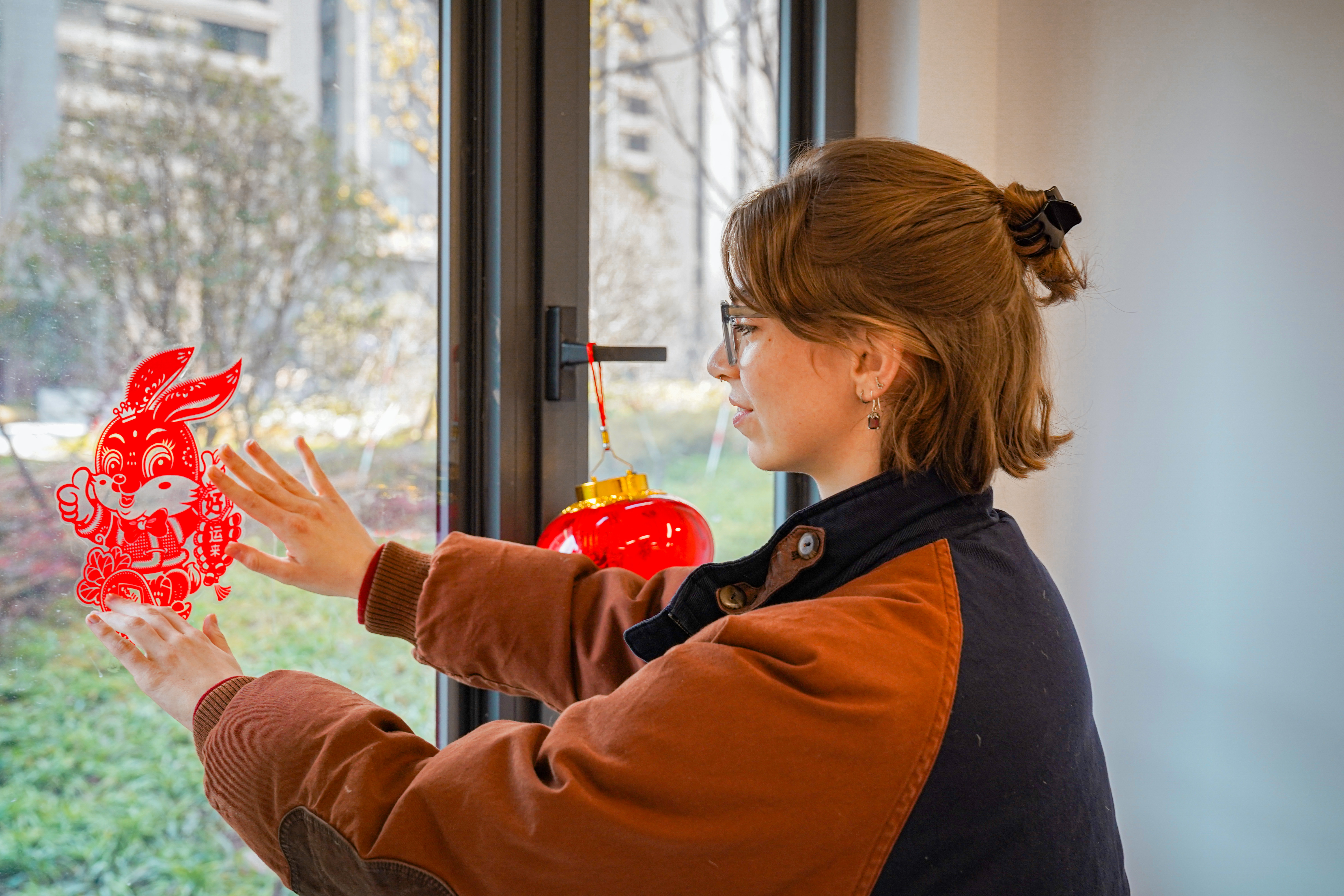 "I think the new dorms are wonderful," said Annie Church '25 who flew to Shanghai from Seattle and moved in mid-January. "I like that they have their own private bathrooms and private kitchens! The facilities are a lot newer and nicer. The area is interesting, it's up-and-coming, and there are a lot of resources around here. I think [living here] is going to give us a more tight-knit and active sense of community versus before– different people going on different buses to different places all the time. It's good that we'll all have one home base."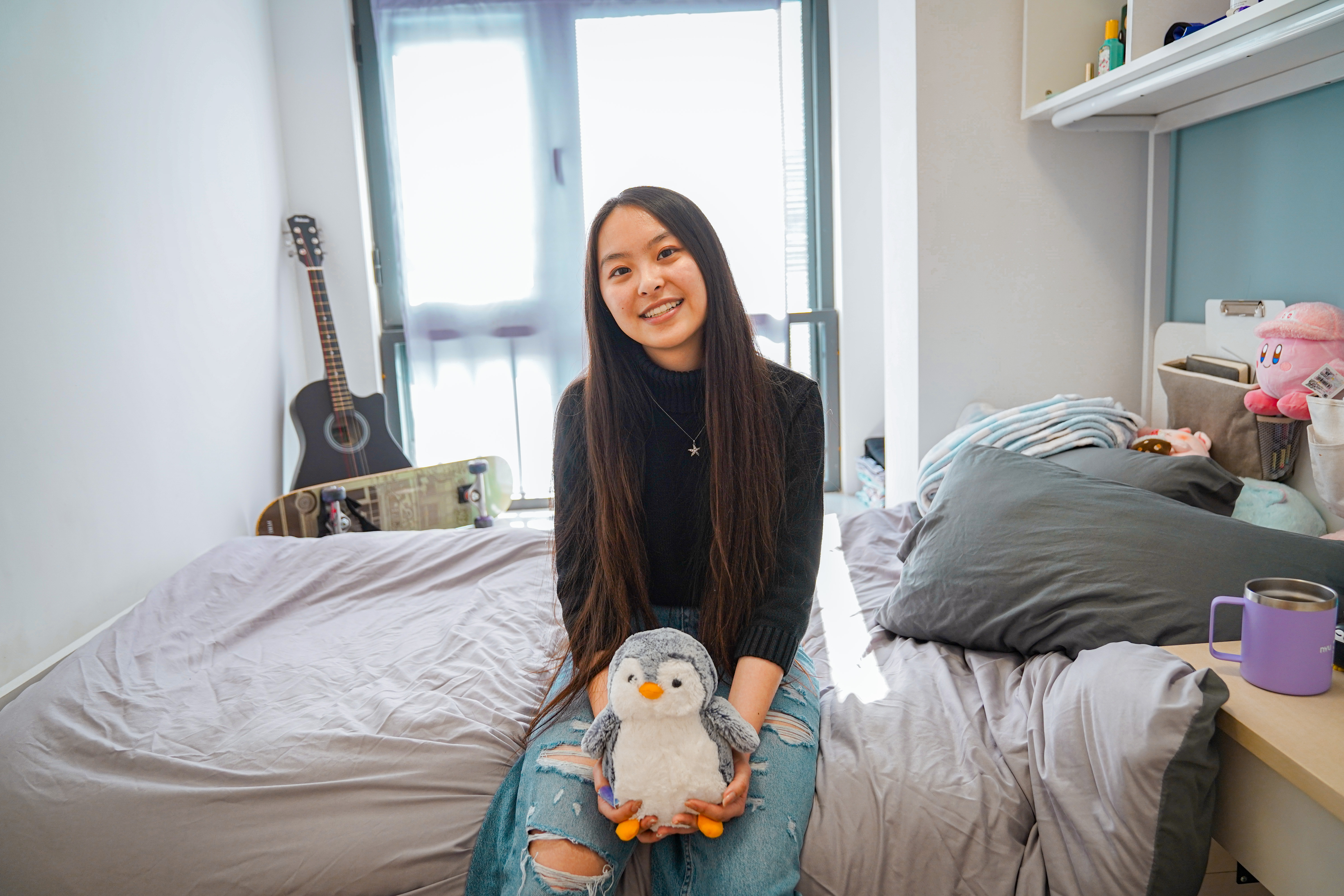 Cindy Li, a junior who previously worked as an Resident Assistant (RA) with upper-class students, will continue her RA duties this time assisting first-year students. "I'm in charge of three floors, so ideally, we'll plan events when everyone has time and it will be nice to have space for activities like board games or origami. It will be fun to meet new people and see the city at the same time. Jinqiao was so familiar to us—when we went outside, we knew all the shops and exactly where things were. This time in Qiantan and Houtan, it will be fun to include exploration of this new area into future programming. I'm excited to see if we can have events around Shanghai and maybe even out of Shanghai in later semesters.

Her favorite residence hall upgrades? No longer having to share some facilities with an entire floor. "We have our own washing machine which is pretty important to me, and we have our own refrigerators as well, so we don't have to worry about labeling our food anymore," Li said. "We also have a water filter in the kitchen–there's a tap attached to the sink with filtered water, so I don't have to worry about getting water from somewhere else. We also have a lot more storage space than before."

"I wanted to come to China to do something different and live a different way; I think that's exactly the reason why I chose to come to NYU Shanghai in the first place," said Church. "I actually started my first year in New York, so I've already done each semester at a new campus. You always find the people who make your community and then that community can go wherever it's going to take you."