Second Class of NYU Shanghai - Stern MS Students Start New Semester
Aug 31 2020
On Monday, August 3, 2020, the second class of the NYU Stern - NYU Shanghai MS programs arrived at NYU Shanghai for Orientation. 81 students joined in person and three students joined via Zoom from the United States to kick off the academic year. 
The MS Data Analytics & Business Computing (MSDABC) and MS Quantitative Finance (MSQF) Classes of 2021 begin their Master's following undergraduate studies and jobs across seven countries and regions, including thirteen students from both programs who completed their undergraduate studies at NYU (both NYU Shanghai and NYU New York). Approximately one quarter of each class starts the program with prior work experience in industries such as commercial and investment banking, consulting, and marketing, whereas the remaining three quarters of students come straight from their undergraduate studies in Economics and Finance, Business, STEM, Accounting and Humanities. This diversity in both academic and professional background leads to rich discussions in and outside of the classroom. 
Welcome messages from NYU Shanghai Chancellor Tong Shijun, NYU Shanghai Vice Chancellor Jeff Lehman, and NYU Stern Dean Raghu Sundaram (via video) began the day, expressing appreciation for the new cohorts' flexibility and adaptability in light of the changing circumstances caused by the COVID-19 pandemic, and shared best wishes for a successful year in the program.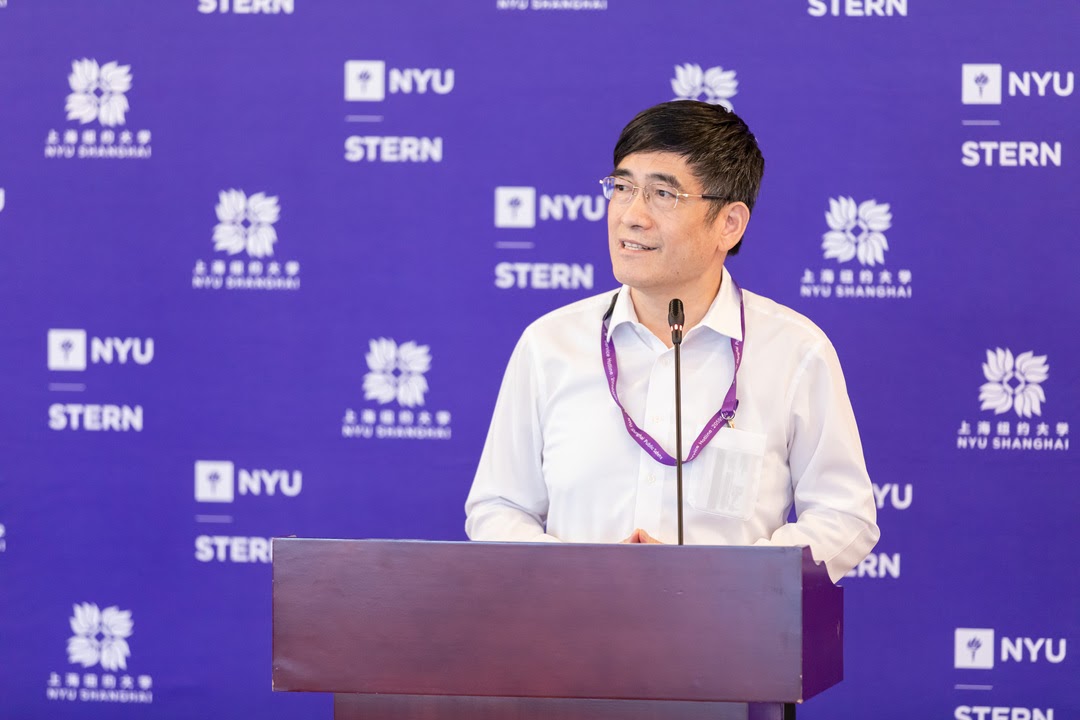 Welcome from NYU Shanghai Chancellor Tong Shijun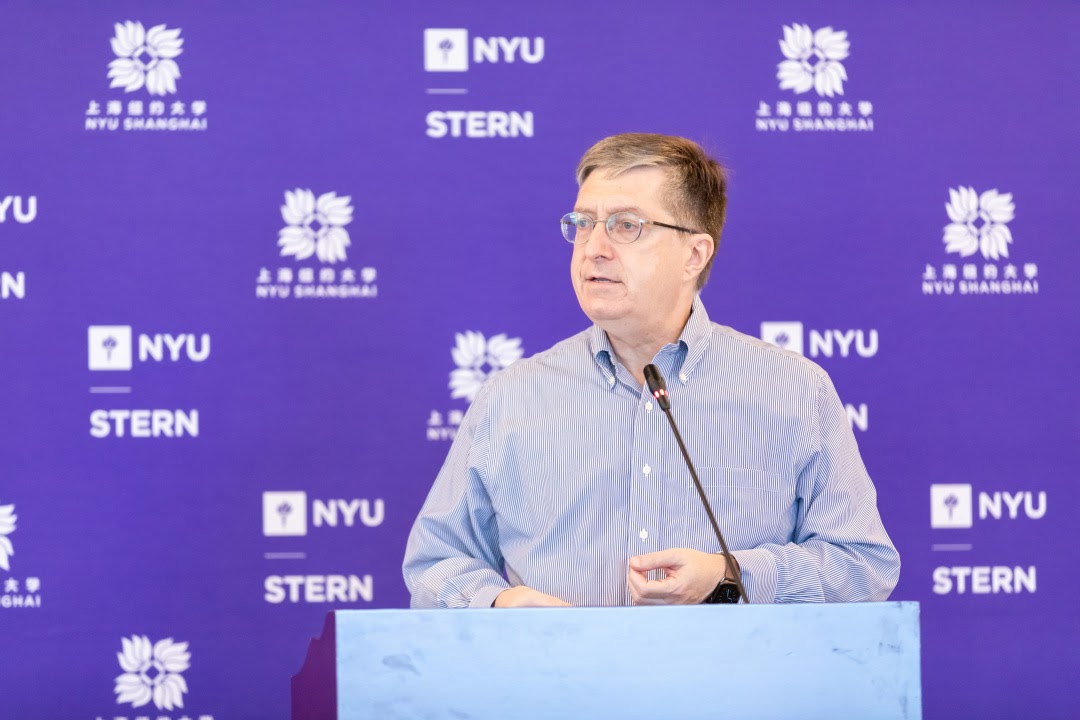 Welcome from NYU Shanghai Vice Chancellor Jeff Lehman
Next, the program academic directors introduced the curriculum, discussed academic policies, and expressed their excitement to kick off the second year of the program. "We are delighted to welcome the talented MSQF class of 2021," shared MSQF Academic Director, Jeffrey Wurgler. "These extraordinarily uncertain times make long-term investments in education more important than ever, and these students will enter the job market with all the wind at their back that the rigorous curriculum provides."
Jiawei Zhang, MSDABC Academic Director, expressed a similar sentiment, stating that "the class of 2021 will have a unique experience to not just learn the concepts, tools and skills that their future jobs traditionally expect them to possess, but also to develop the capability to turn the severe challenges we are facing into new opportunities, both for their own personal growth and for the recovery and growth of the organization they will soon join."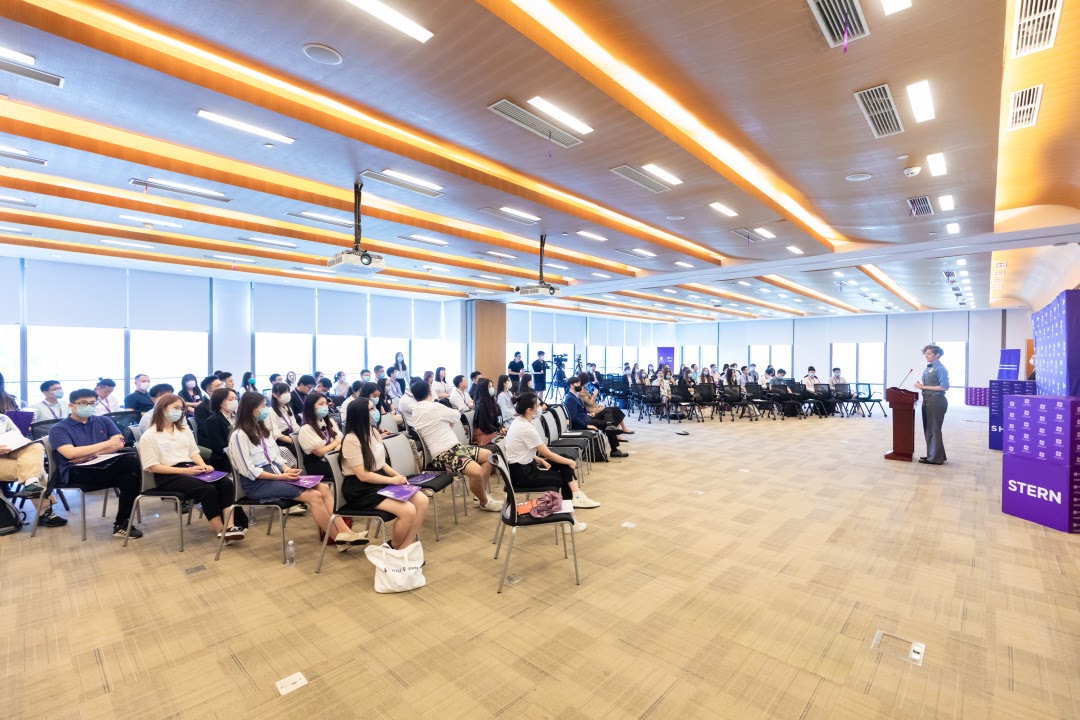 New cohort students at the orientation
As an introduction to the programs and NYU campus and resources, students watched presentations from the program academic directors, library services, Career Development Center (CDC), Admissions, Registrar, IT, and Student Life. Orientation was also a great opportunity for students to get to know their fellow classmates and faculty, who joined for lunch on campus.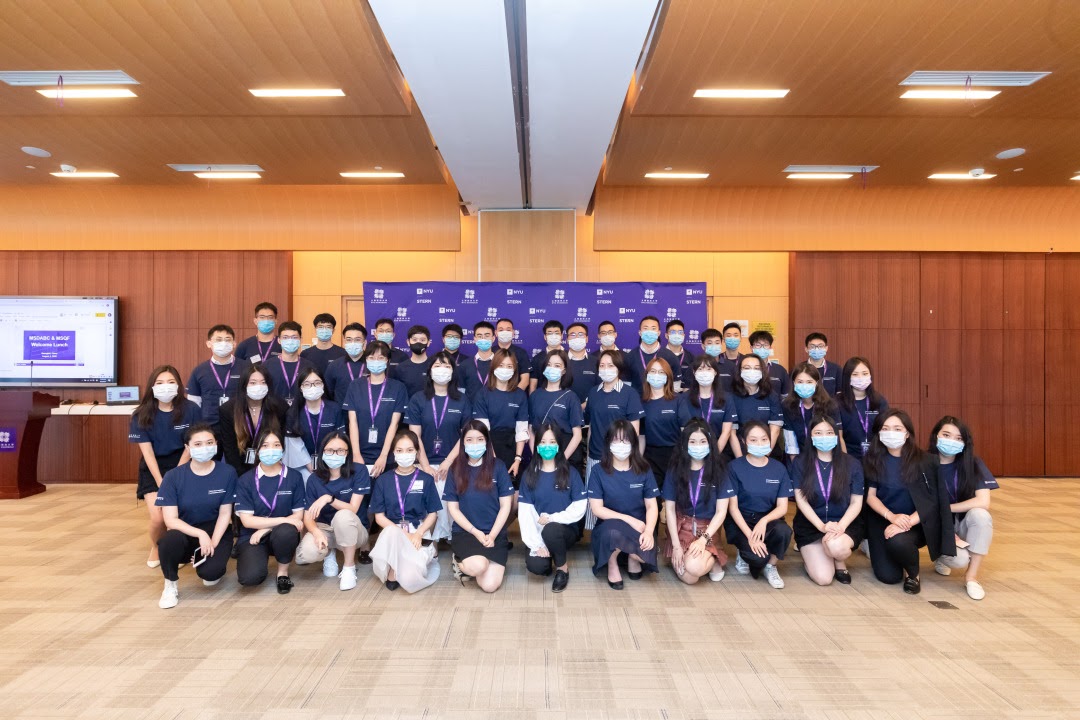 Group photo for MSDABC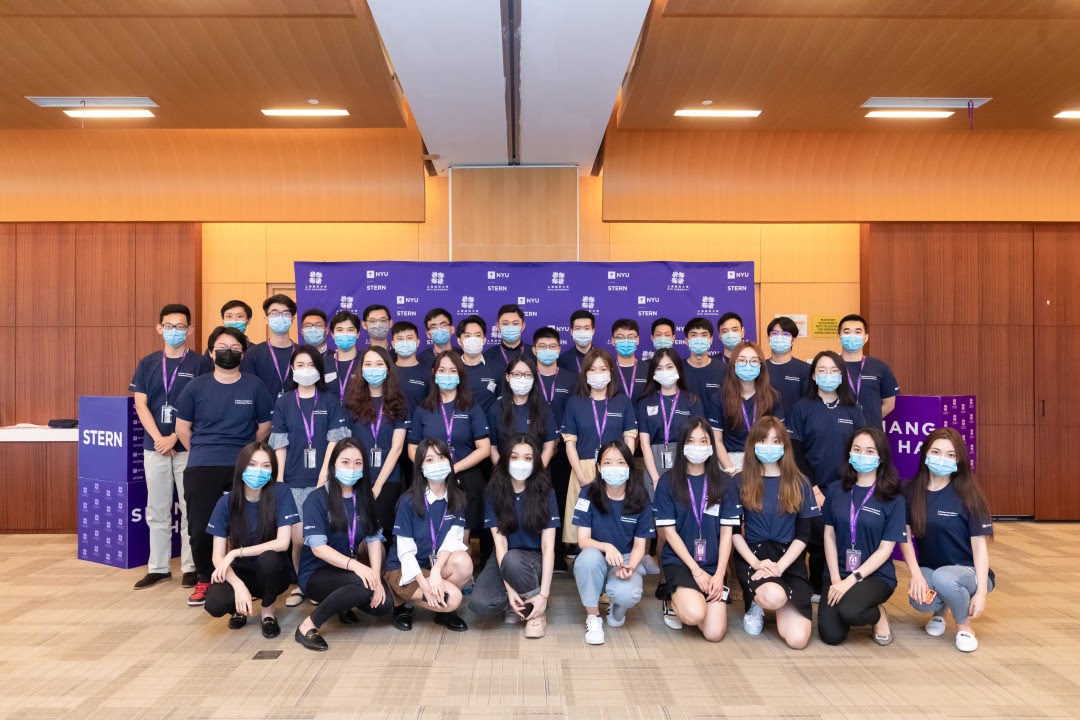 Group photo for MSQF
The next day, Tuesday, August 4th, classes kicked off with Statistics & Data Analysis with Professor Ming Liao, which is combined for both MSQF and MSDABC. In addition to Statistics, over the next six weeks during the first module of the fall semester, MSDABC students will take Machine Learning for Business with Professor Renyu Zhang, and MSQF students will take Foundations of Finance with Professor Yiqing Lu.
On Wednesday, August 5th, the CDC hosted the new students for a more in-depth career orientation, including information about one-on-one career coaching, walk-in hours service, and Handshake and Vault platforms. The NYU Shanghai Librarian also introduced the Hoovers database, used to search for public and private company profiles, as well as the IBIS World database for industry expert reports.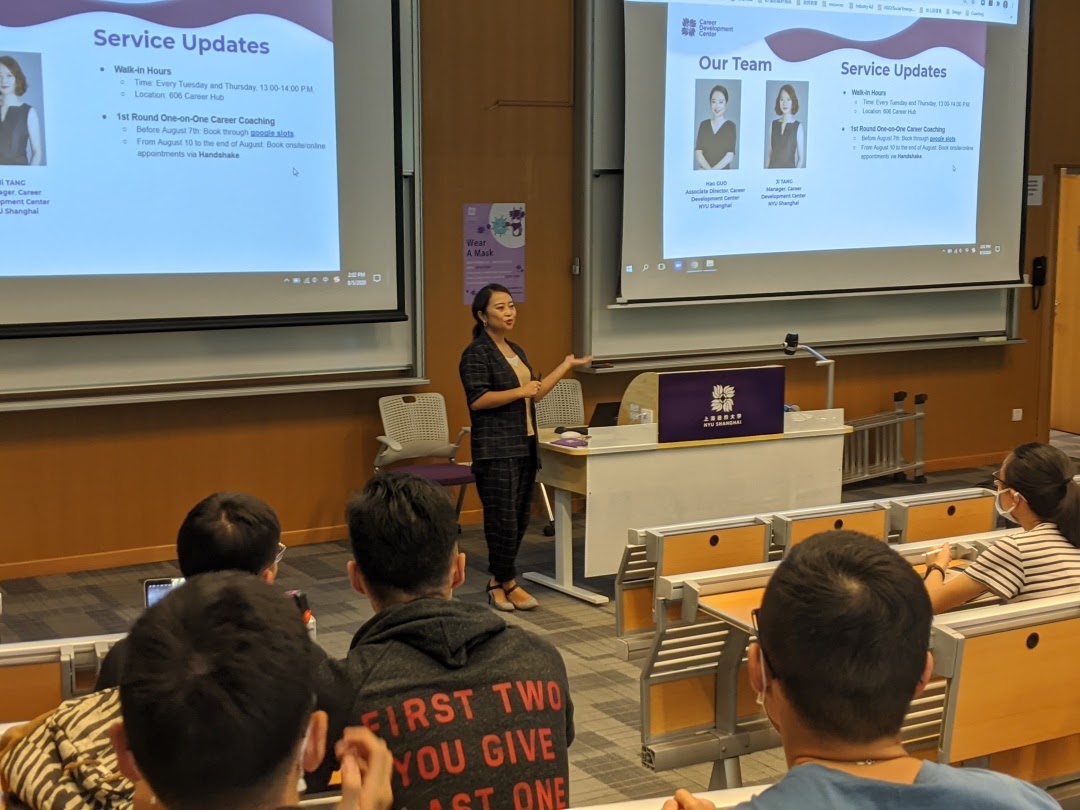 CDC Workshop
MSDABC Student Cohort Leader, Evan Long Ma, reflected on the first week of in-person events and class, " It's great that our program is able to commence in the safety of Shanghai during this tumultuous time. As one of the first programs conducted in-person since the onset of the pandemic, we all should be proud of our collective conduct and actions that allow us this privilege. I'm sure the coming year will prove very fruitful for all of us in our academic and professional endeavors, as we each make our way towards a brighter future."
MSQF Student Cohort Leader, Jiayi Xu, commented: "The orientation was an exciting and fruitful experience. It cleared many of my questions regarding this program and provided a wonderful opportunity to get to know my classmates and faculty."
Students will spend from August until February studying at NYU Shanghai, and then complete the program at NYU Stern in New York from February until May. We look forward to a challenging, engaging and successful 2020-2021 academic year with our new students!