Popular Fresh Food Chain Now NYU Shanghai's Cafeteria Vendor
Sep 6 2018
Their paninis, salads and smoothies have won over discriminating diners from Xintiandi to Wujiang Lu. Now Sproutworks, a popular restaurant chain with five locations in Shanghai and Beijing, is bringing some of its most popular menu items as well as traditional Chinese home cooking to 1555 Century Avenue.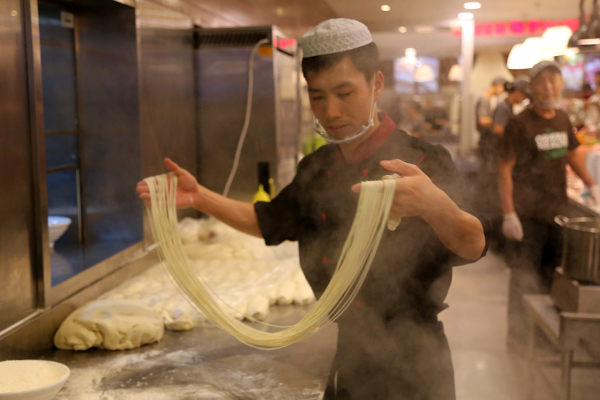 In May, NYU Shanghai signed a deal with Sproutworks to become the University's main dining program service. And while Sproutworks focuses mainly on sandwiches and salads in its commercial locations, the caterer agreed to keep the already popular halal noodle stand and to offer a variety of Chinese food options.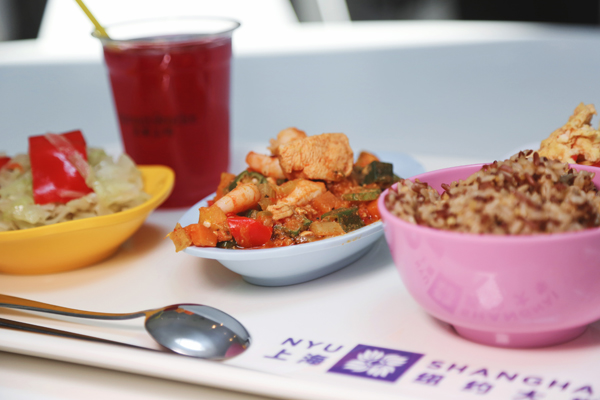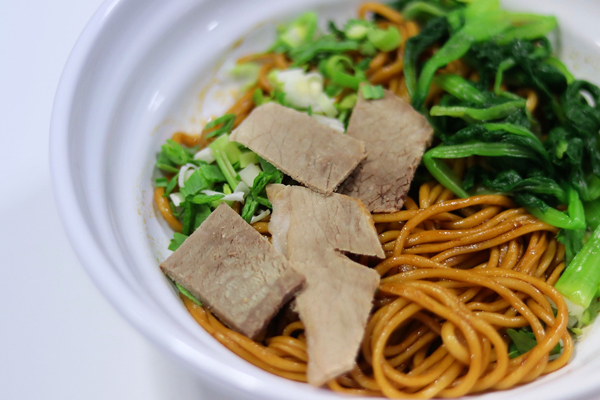 "It is very important for NYU Shanghai to have a dining program that can meet the diverse needs of our community," said David Pe, associate dean of students.
Jack Li, director of Campus and Facilities, said: "One of the most important evaluation criteria was the views of our students about the quality and price of the menu. The satisfaction of our students is very important to us."
Sproutworks is the third caterer to serve the NYU Shanghai cafeteria. Over the years, NYU students have not been shy about sharing their views on dining hall caterers and have regularly lobbied for healthier, tastier menu options. After considering student feedback, the university invited Sproutworks, which had already served as an occasional cater for campus events since 2013, to take on the challenge of providing daily food service to the NYU Shanghai community.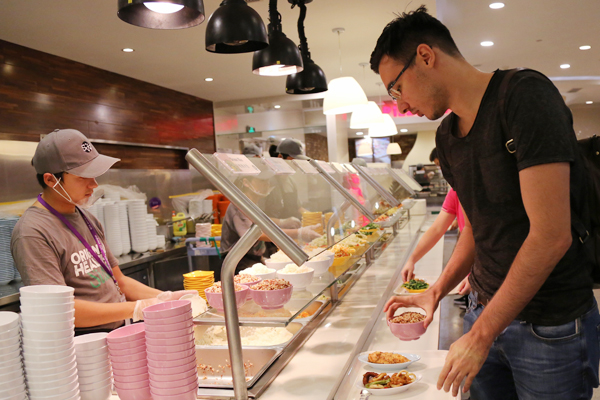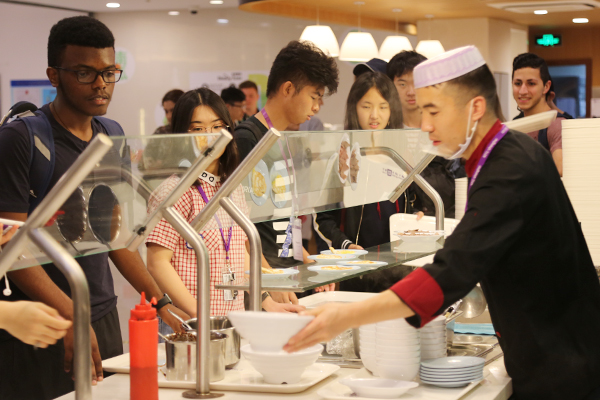 Students have been generally happy with the new vendor, but have also offered suggestions for improvement.
"There's a nice variety of food, featuring many choices," said Robin Luo '22. "I think it would be even more helpful if the canteen could label foods vegan, gluten-free, or vegetarian."
Sproutworks owner Malcolm Shu says he welcomes constructive advice. "The challenge is to manage and balance different requests from a community that is enormously diverse, but we always welcome suggestions so as to improve our services constantly."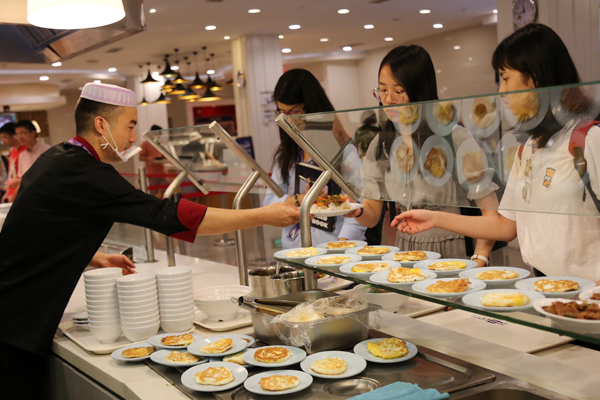 And students have been appreciative of this responsiveness. "I'm happy to see a vendor that is not only mindful of our school's needs and wants, but is also proactive in making sure that students are satisfied," said Sabrina Ku '19. Andreas M. Strandgaard '19, said the new caterer has brought a much-needed level of professionalism and quality to NYU Shanghai. "Feedback is listened to and they continuously innovate their products and services. We need that," he said.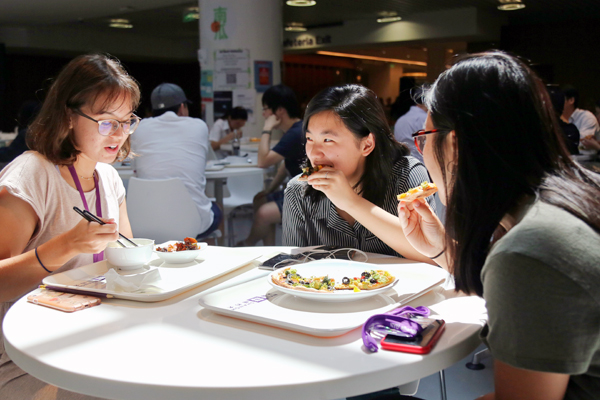 Pe said that the Sproutworks team is already already planning to introduce new items. "During orientation, we tested out a few themed dining experiences and received positive feedback. We look forward to partnering with Sproutworks throughout the year to develop new NYU Shanghai traditions."
In addition to the B1 Cafeteria, Sproutworks is also taking over the second floor cafe and offering popular menu items from its stores such as the "Avocado Super Smoothie" and nitro cold brew coffee, as well as a variety of desserts.