NYU Shanghai Hosts Workshop on Holocaust Studies
Oct 19 2018
This week, scholars from around the world gathered on campus to discuss and present new research at NYU Shanghai's first-ever workshop on Holocaust studies. Co-hosted by the United States Holocaust Memorial Museum (USHMM), the Shanghai Jewish Refugees Museum (SJRM), and NYU Shanghai, the workshop focused on the role the city and people of Shanghai played in harboring Jewish refugees during World War II and the lasting legacy of that act of generosity.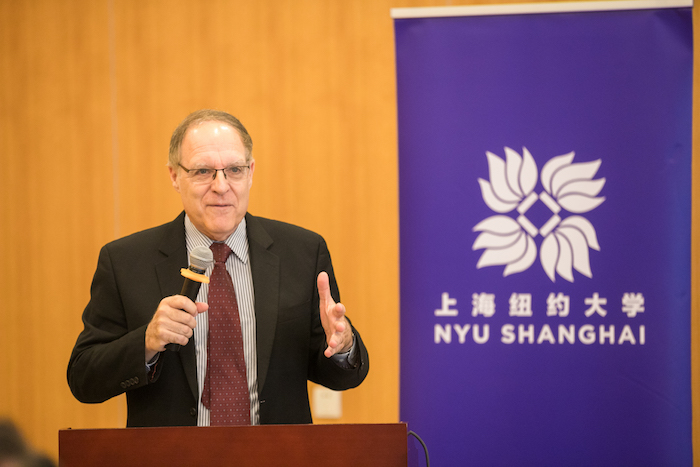 (NYU Professor of History David Engel)
"Historically, Shanghai has always been a welcoming city and providing shelter to the Jewish refugees may have been its greatest ever act of welcome," said Provost Joanna Waley-Cohen. "Today, in many parts of the world, we are again witnessing large-scale and sometimes forceful displacement of people, with refugee camps becoming even more commonplace. The need to understand the mistakes and tragedies of the past, and to cultivate compassion and support for refugees has never been more urgent."
The five-day workshop showcased more than a dozen research projects, ranging from literary narration and memorialization of the Holocaust to the impact of gender in German literature of the Holocaust. Leading historians such as NYU Professor of History David Engel and Chen Jian, director and curator of the Shanghai Jewish Refugees Museum, presented, led, and participated in discussions throughout the week.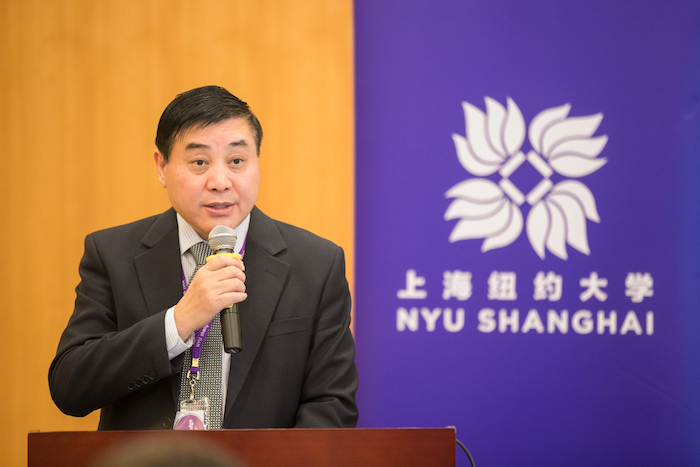 (Chen Jian, director and curator of the Shanghai Jewish Refugees Museum)
Waley-Cohen said the workshop not only presented junior academics with an important opportunity to share new, original, and unpublished research, it also introduced participants to the Holocaust Museum's rich and underutilized archival materials.
In his remarks, Chen spoke of how SJRM is devoted to commemorating Shanghai's historic role in sheltering Jewish refugees in the 1930s and 1940s, and to ensuring that Shanghai's experience becomes part of a global conversation.
"The relevance of the Holocaust to China's history and culture lies in the fact that, during a time of need, China was able to provide emotional and tangible support to Jewish refugees who looked to settle down here," Chen said.
Yong-jian Zhao, a lecturer of history at Zhejiang Gongshang University, recalled the lives of  "Jewish friends of China" such as Israel Epstein and Sydney Shapiro who were among 20,000 Jewish refugees who found a safe haven in Shanghai during the war. Unlike their fellow refugees, Epstein and Shapiro chose to remain in China after the war, embracing the goals of the Chinese Communist Revolution.
"I want to explore the origins of this group, to identify reasons for China's appeal to Epstein and Shapiro and to other Jews like them, and to explore how they, looking back after years of living in China, assessed their own lives and their Jewishness," Zhao said.
During the week, workshop participants visited the Shanghai Jewish Refugees Museum in Hongkou district, where they were introduced to the research tools and resources available at both the SHRM and the USHMM.
In his presentation on Monday, Engle, the Maurice R. and Corinne P. Greenberg Chair of Holocaust Studies and Professor and Chair of Hebrew and Judaic Studies at NYU, made a forceful argument for why Holocaust studies should be relevant to people of all backgrounds and nationalities. He addressed questions that some Americans have been asking for decades: Why did the US government spend millions of dollars on building a museum that chronicles the history of an event that did not happen in their homeland?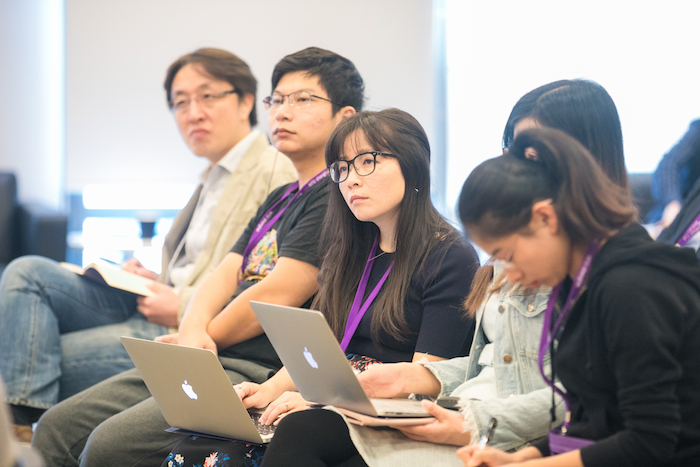 Professor Engle encouraged the audience to reflect on "not so much what does the Holocaust say as about me as a member of 'Group X' or 'Y', but what does the Holocaust say about me as a human being, unlabeled, unidentified?"  
By considering the events of the Holocaust as a human being as opposed to a member of a country that had little to do with the horrors of World War II, the event becomes a lot more relevant to each of us, he said.  
The workshop concludes today.
--
Read this interview with writer-director René Balcer, whose documentary Above the Drowning Sea, was premiered at NYU Shanghai and tells the story of the escape of Jews from Nazi-controlled Europe to Shanghai on the eve of WWII.