NYU Shanghai Celebrates its Last Thanksgiving on Century Avenue
Nov 25 2022
On Wednesday, the Student Government hosted NYU Shanghai's final Thanksgiving celebration at its Century Avenue campus. Friends gathered in the cafeteria to feast on roast turkey, a cornucopia of side dishes, topped off with pecan pie and apple crumble for dessert. Entertainment was provided by student band Century Avocado, the Stars of Shanghai student dance club, and the NYU Shanghai Qilin Chinese Music Ensemble.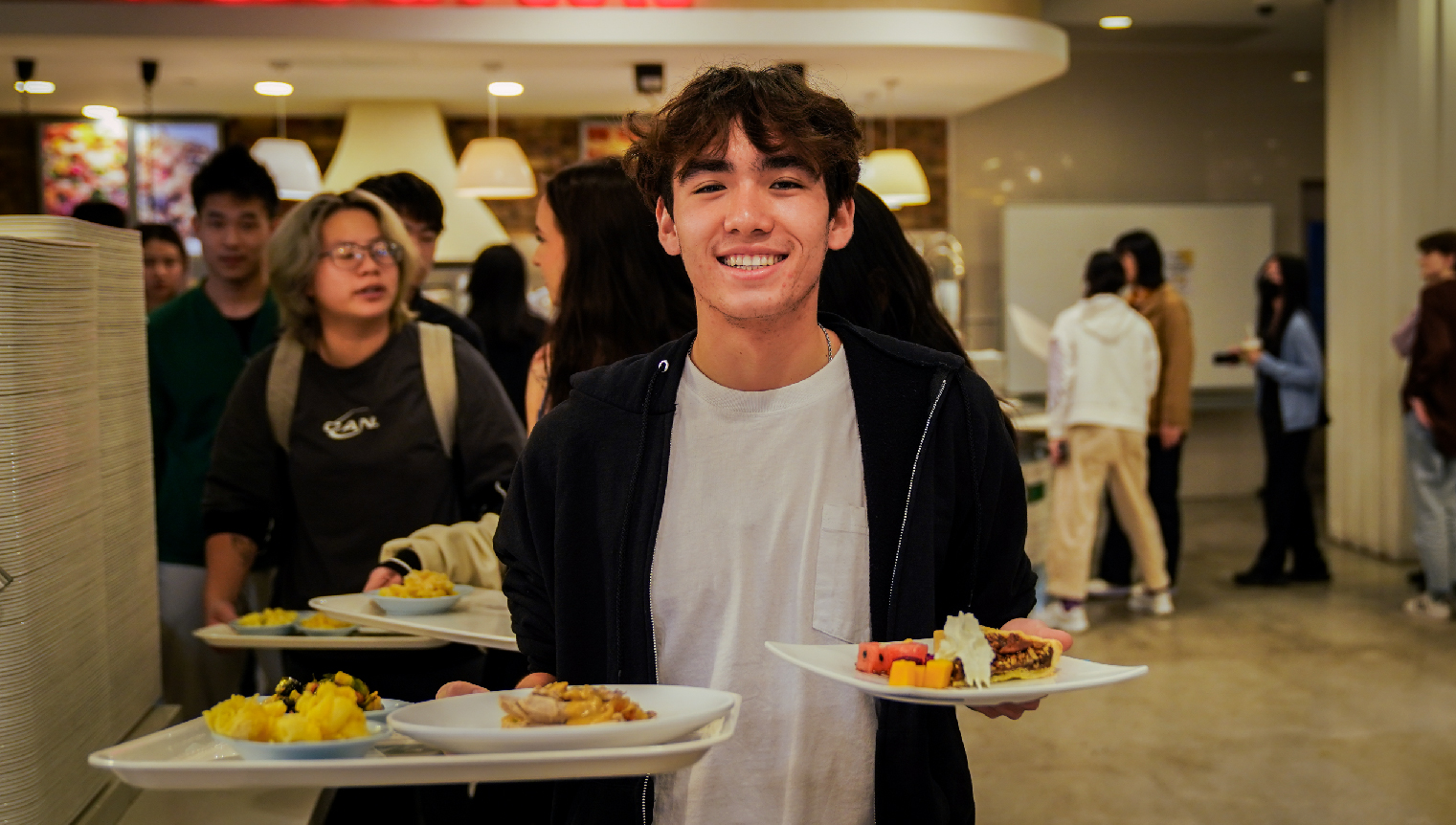 Students feasted on Thanksgiving dinner staples like roast turkey with gravy and cranberry relish, chestnut soup with garlic bread, vegetable stuffing, cinnamon and honey-roasted sweet potatoes, cauliflower gratin, baked mac and cheese, apple crumble pie with vanilla ice cream and classic pecan pie with fresh fruit.


Century Avocado warmed up the crowd for the second time this semester. The band featured Jacob Zelvin '25 and David Wang '26 on guitar, Alan Chao '23 on bass, Doris Zhang '25 on drums, Daniel Ni MSW '24 on sax, Jim Liu '26 on the keyboard, and vocals by Katherine Guo '25 and Tarisai Dziire '26.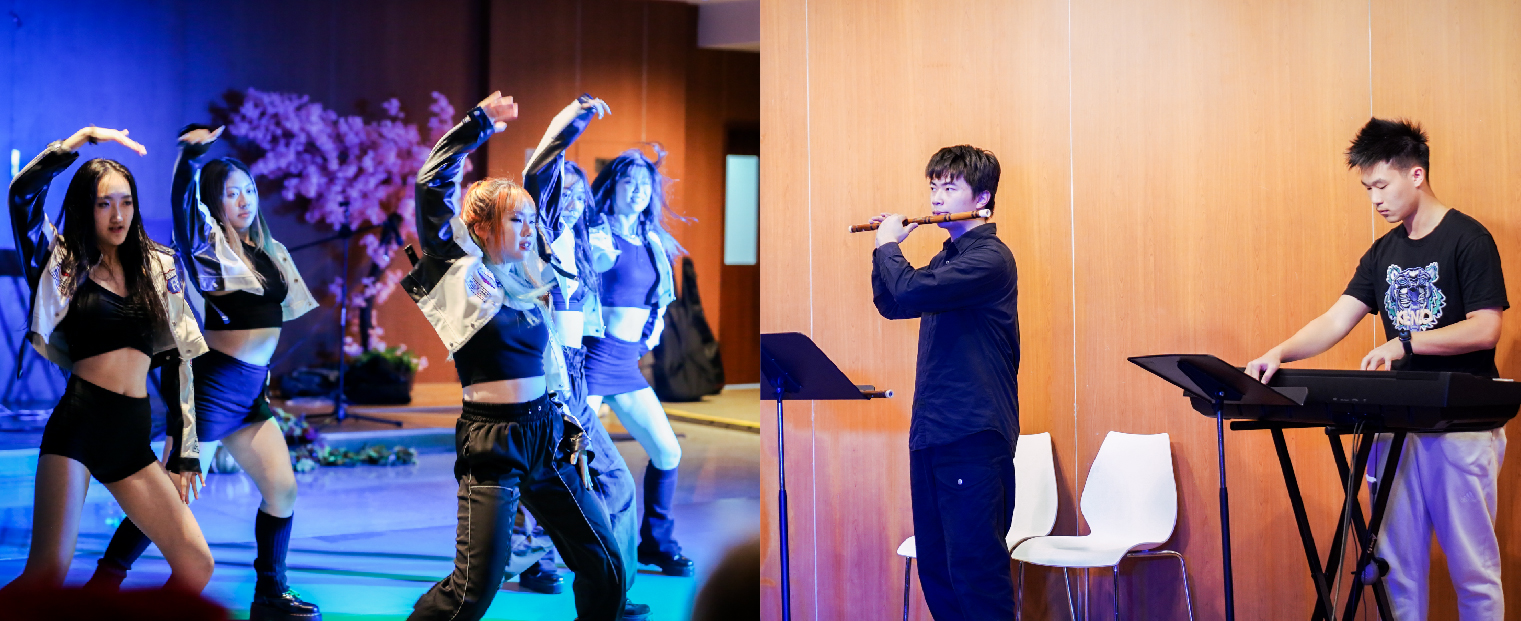 Students also enjoyed performances by the Stars of Shanghai dance club and the NYU Shanghai Qilin Chinese Music Ensemble.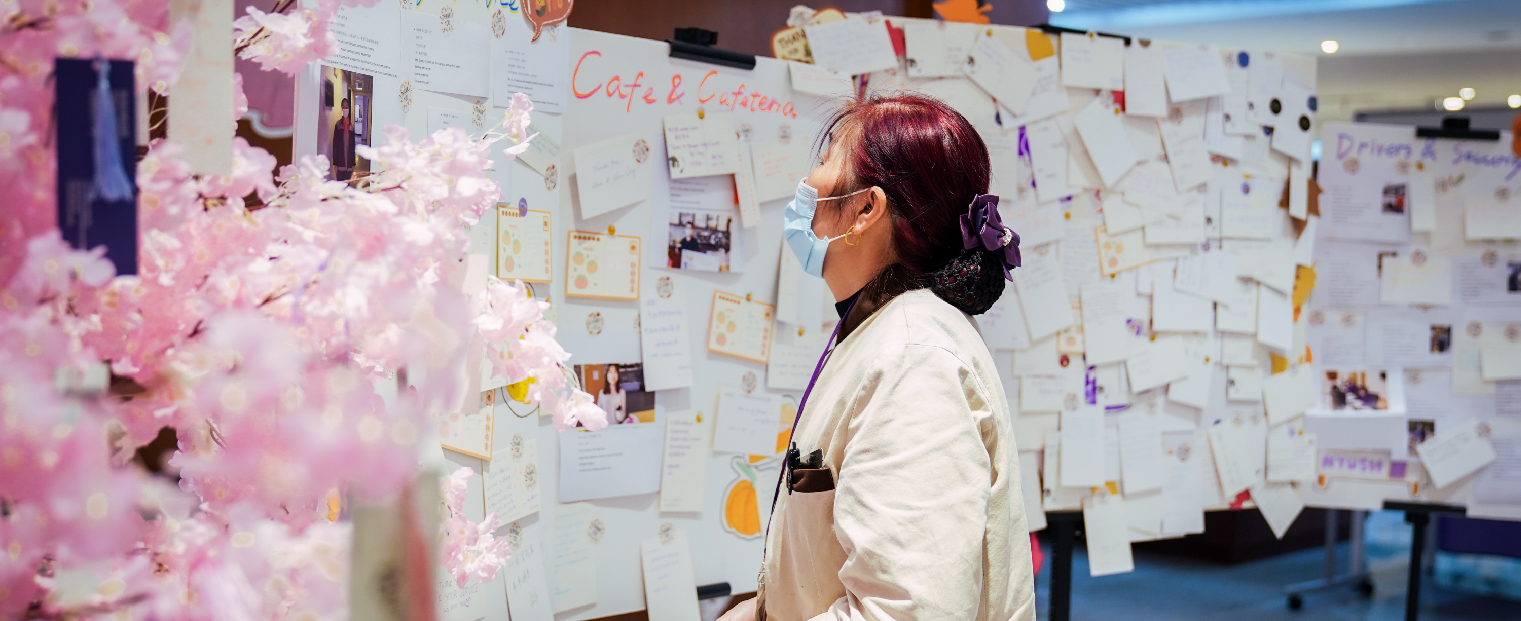 Our community expressed gratitude for friends, faculty, and staff by writing out handmade 'thank-you' postcards and displaying them at the cafeteria entrance. Many messages were dedicated to our cleaning, catering, and maintenance staff as well as the bus drivers and security guards whose hard work keeps our campus running smoothly everyday. NYU Shanghai Student Government introduced some familiar faces by displaying staff bios and photos.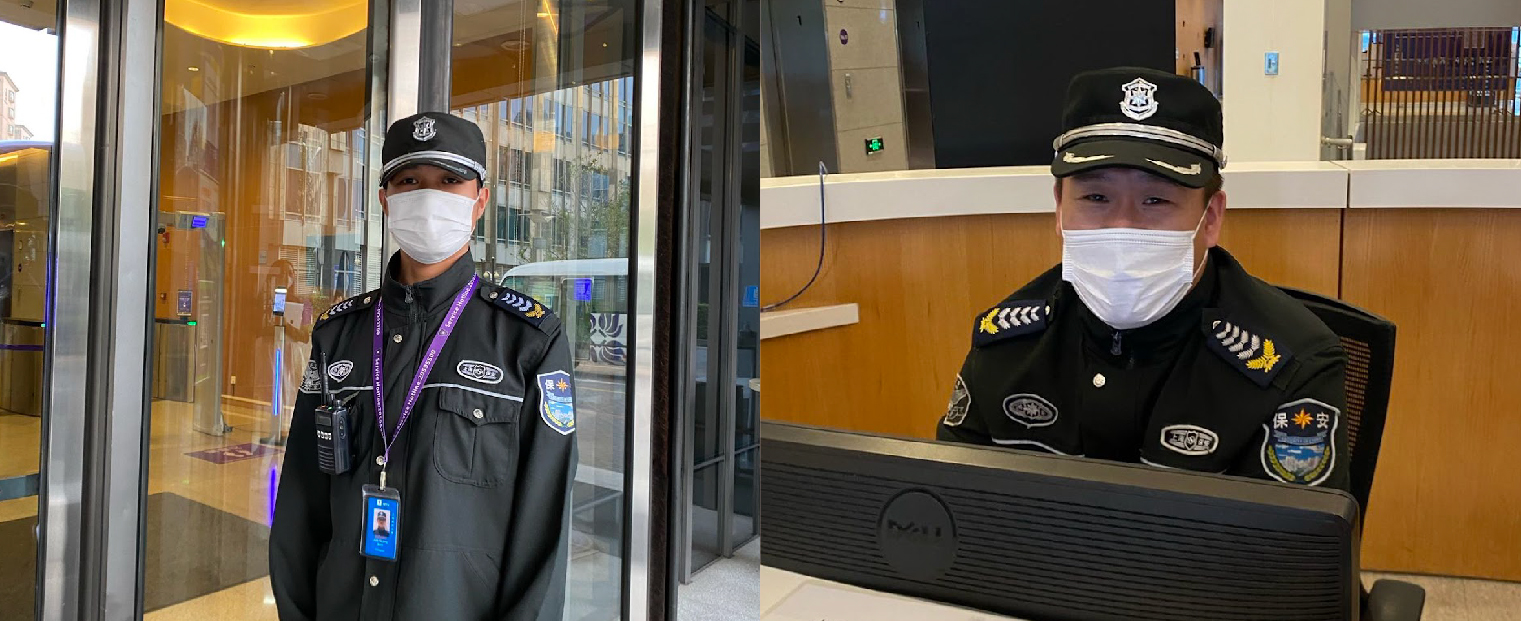 Some of the staff mentioned on the Thank You Wall were 40-year-old Mr. Zhang from Harbin (right) who has been working at NYU Shanghai for a year and 22-year-old Mr. Huang from Guangxi Province (left) who just started a month ago. Short bios paired with photos were on display introducing each staff member. Zhang's bio mentioned his love for football (his favorite stars are David Beckham and Cristiano Ronaldo), and his favorite treats (zongzi and tangyuan).Huang's bio highlighted his love of milk tea and gaming (Glory of Kings and Peacekeeper Elite are his favorites).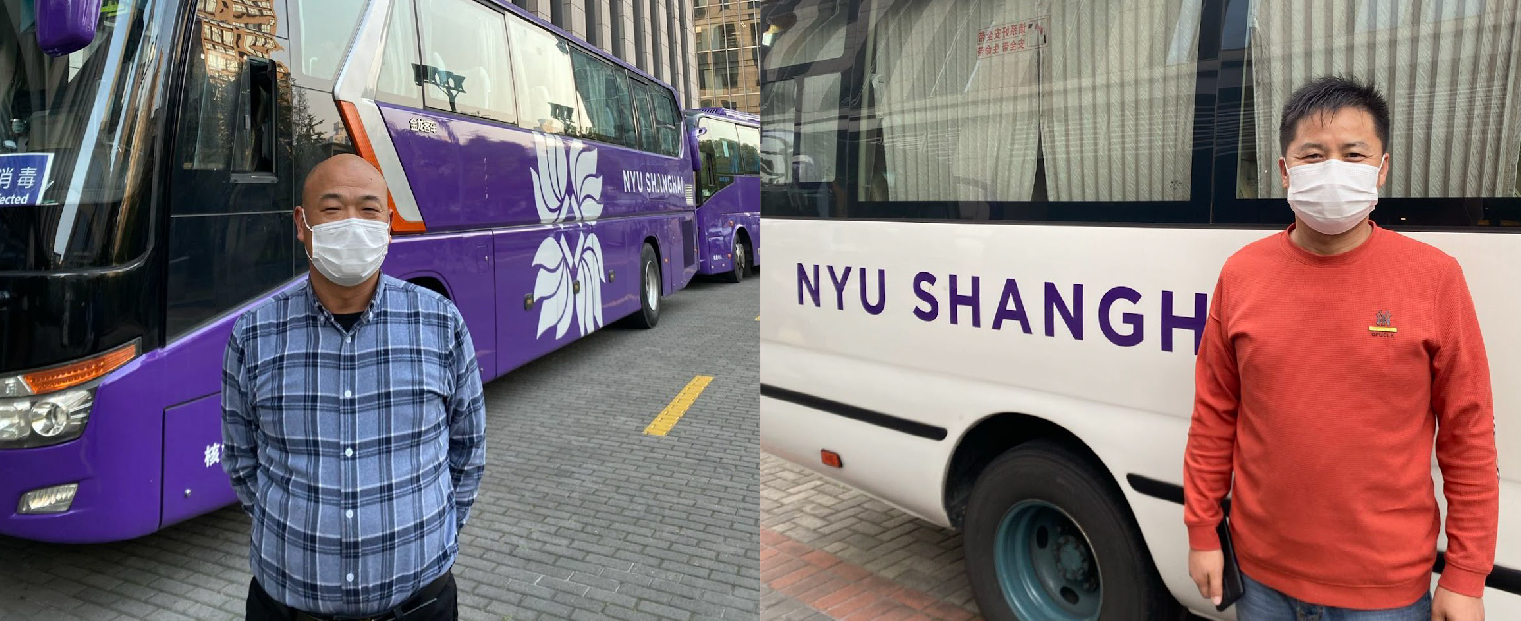 Stepping off the shuttle buses to share a bit about themselves were Mr. Wu, from Jiangsu Province (left) who has been working as an NYU Shanghai driver for the past four years, and Mr. Zhang from Anhui Province (right) who has been a driver for two years. Mr. Wu's bio mentioned his love of basketball and table tennis and included a message to students: "Study hard and cherish the opportunity and environment." Mr. Zhang, who enjoys cycling, gaming, and eating Anhui cuisine also left a message to students: "I wish you a happy day and good health."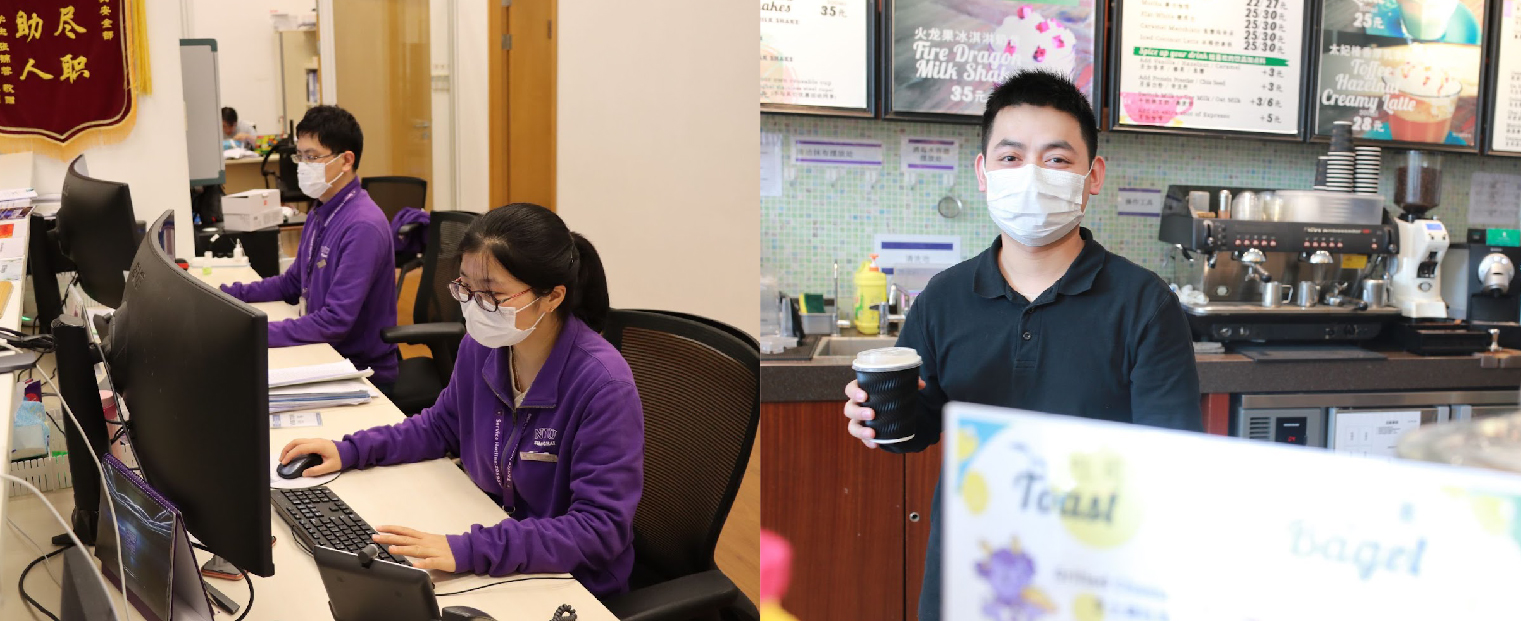 Other NYU Shanghai staff members have dedicated years of service–from responding to emergencies or making sure our coffee mugs are never empty. Catherine Fang from Hubei Province, (left), has been working behind the front desk of NYU Shanghai's Public Safety department for four years, answering faculty, staff, and student questions and responding to emergencies. On her time off, she loves hiking, cracking open chestnuts, and watching her idols–American basketball star Stephen Curry and Chinese Olympic champion diver Quan Hongchan. Mr. Liu from Anhui Province (right) has been working at the University cafe for the past two years. His message to students? "I hope you can do a better job in garbage sorting and order more from the cafe."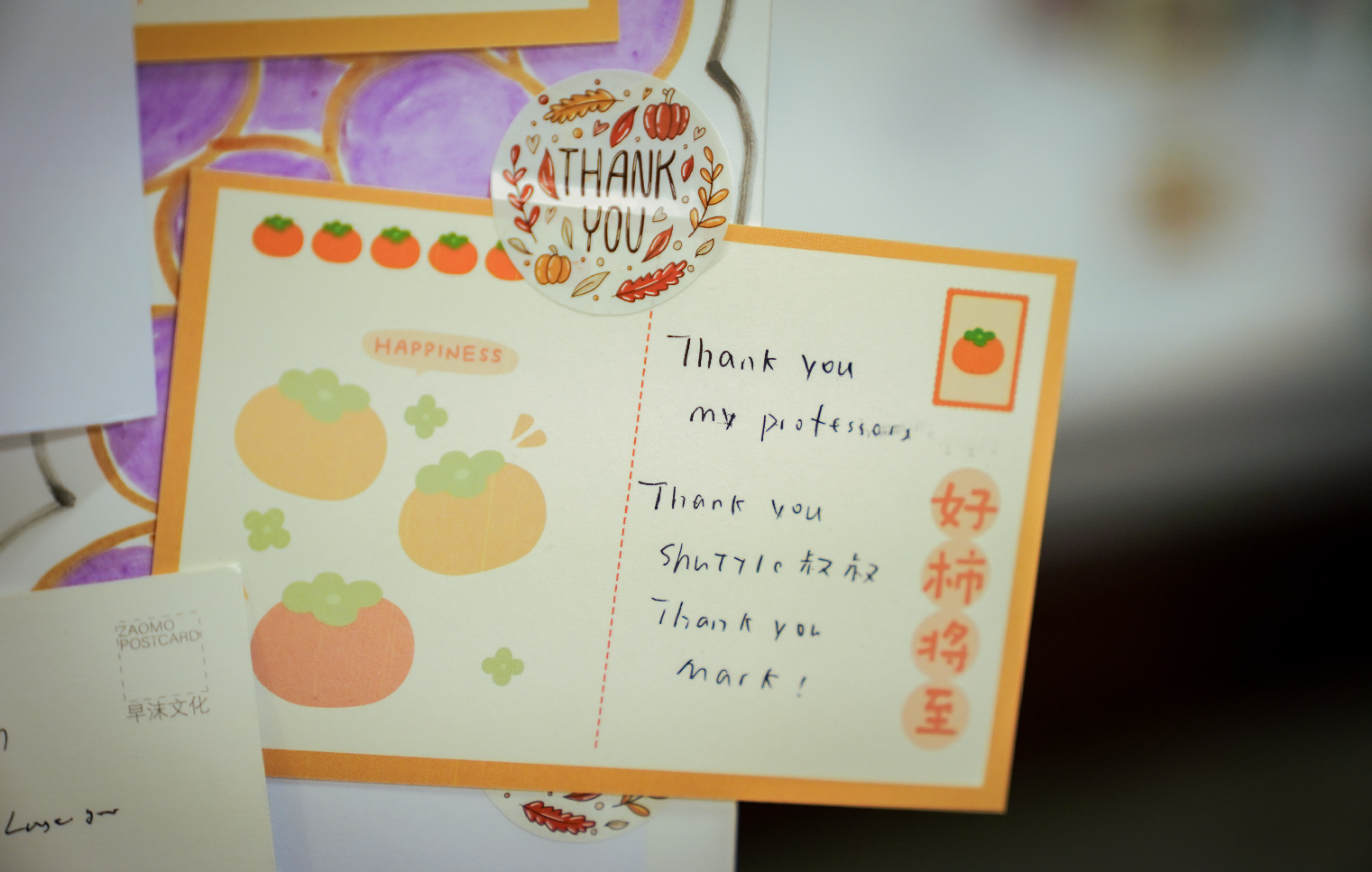 Want to thank someone special? Jot a note down on NYU Shanghai's digital Thank You Wall.