Vice Chancellor Jeffrey Lehman Named Most Influential Foreign Expert
Apr 16 2018
Vice Chancellor of NYU Shanghai Jeffrey Lehman has been named one of "The Most Influential Foreign Experts During 40 Years of China's Reform and Opening-Up."
The award, established by the State Administration of Foreign Experts Affairs, was announced at the opening ceremony of the 16th Conference on International Exchange of Professionals, on April 14 in the city of Shenzhen.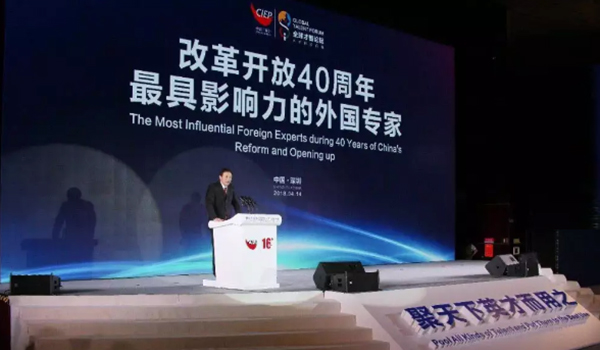 The opening ceremony of the 16th International Exchange of Professionals Conference, on April 14, in the city of Shenzhen. (Photo from International Talent)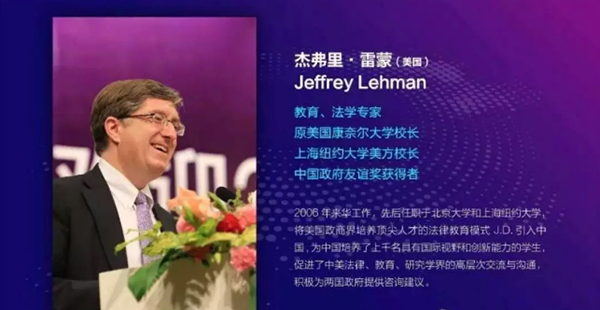 Photo from International Talent
Vice Chancellor Lehman is one of forty senior foreign scientists, artists, educators and diplomats to be honored for their pivotal contributions to China's remarkable progress since 1978 in scientific research, cultural exchanges, major technologies, and higher education.
"During the past decade, I have worked with many gifted colleagues at the Peking University School of Transnational Law and at NYU Shanghai. Both institutions are committed to helping China develop innovative approaches to higher education that embody the ideals of reform and opening up," Lehman said.
"I am deeply moved that the government has now decided to recognize these efforts as 'influential.' We will continue to share what we have learned with the rest of the higher education community – here in China and abroad," he added.
As founding Vice Chancellor of NYU Shanghai, Lehman oversees the academic and administrative operations of the first Sino-American joint university, a degree-granting campus of New York University established in partnership with East China Normal University. He is an internationally acclaimed leader in higher education, having previously served as president of Cornell University, dean of the University of Michigan Law School, and founding dean of the Peking University School of Transnational Law.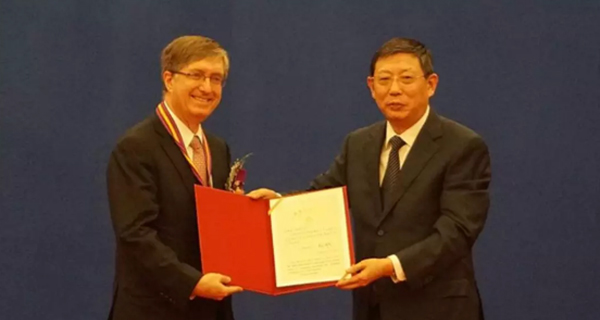 Vice Chancellor Jeffrey Lehman received the Shanghai Magnolia Gold Award on September 30th, 2015.
Lehman has received many honors for his work in the US and around the world, most notably China's Friendship Award and an honorary doctorate from Peking University.