Graduate Students 2019 Spring Mixer
Feb 18 2019
At the beginning of the 2019 spring semester, faculty and students of NYU Shanghai returned to the campus from all over the world. On February 18th, just before the Lantern Festival, the Office of Graduate and Advanced Education hosted a Spring Mixer for graduate students, faculty and staff members, who gathered together to enjoy an evening of food, drink, calligraphy arts, music and lantern festival celebrations.
Teachers and students from MSW, TESOL, NYU Law in Shanghai Program, NYU Shanghai Ph.D. and research fellows joined the mixer. Calligrapher Gu Chen, who is a member of the Shanghai Calligraphers Association is also invited to introduce the calligraphy culture and to give demonstrations.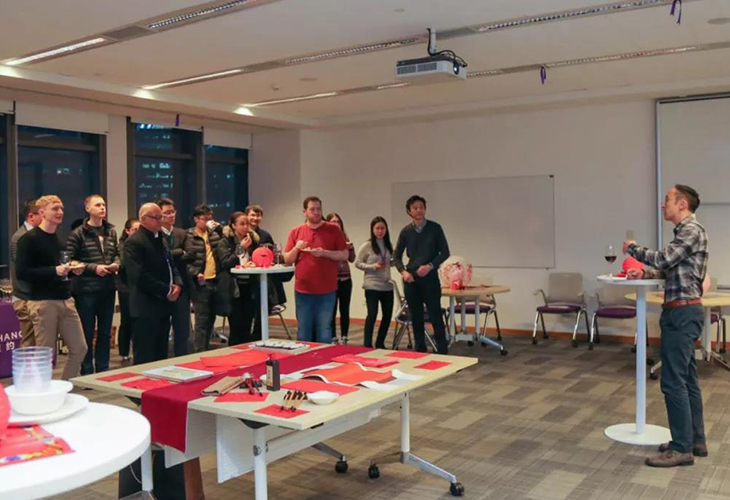 Welcome address by Eric Mao, Assistant Dean of Graduate and Advanced Education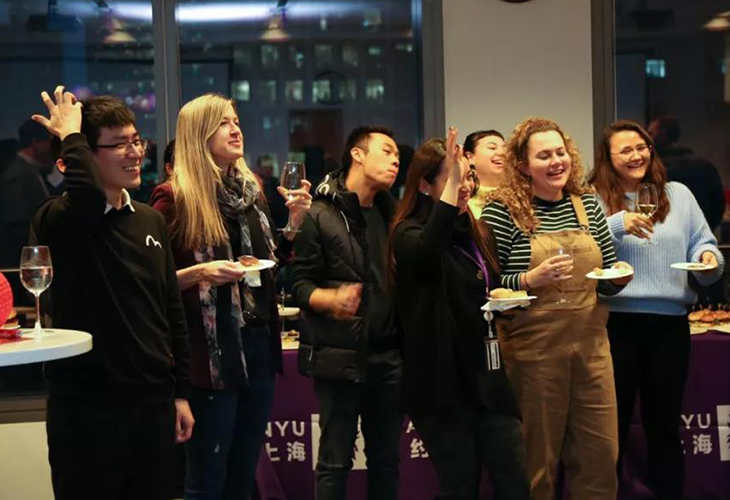 MSW Students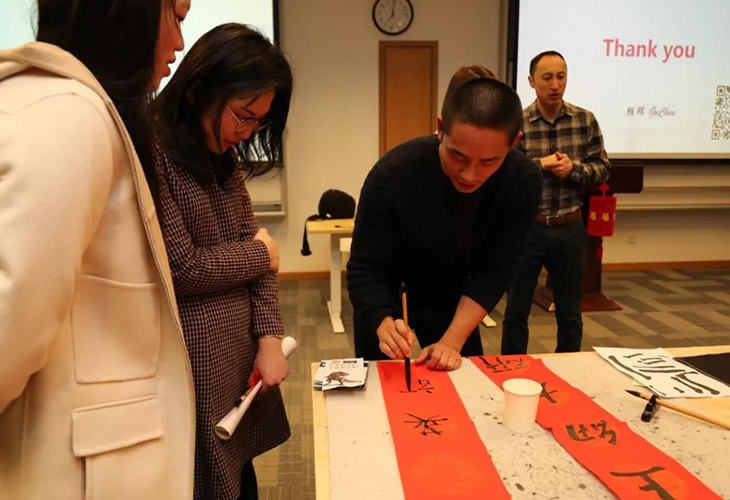 TESOL Students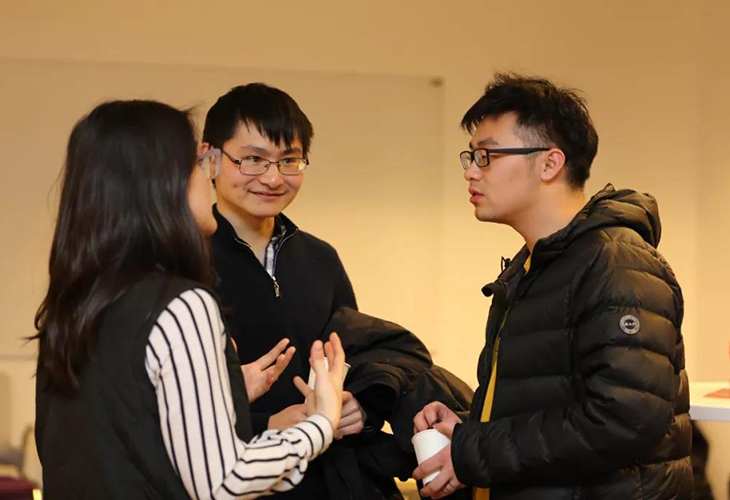 Ph.D. students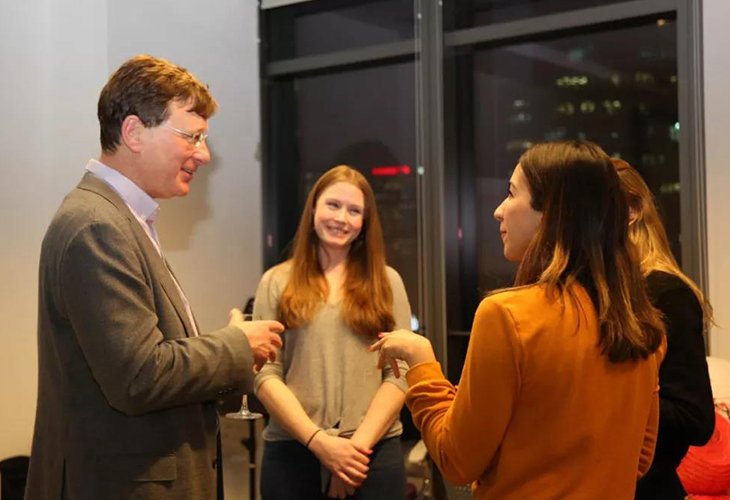 Students and Professors from NYU Law in Shanghai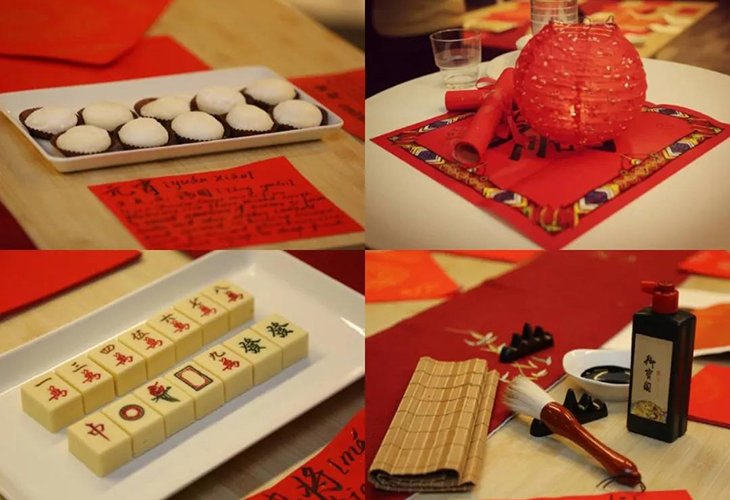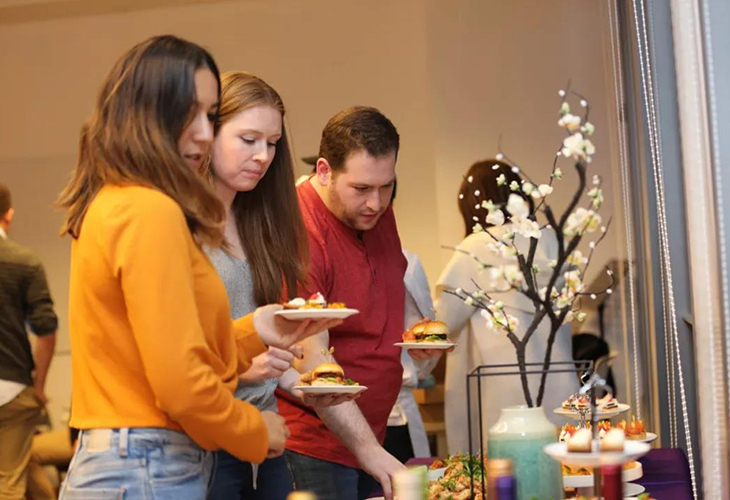 Traditional Chinese decorations and desserts, prepared by OGAE
Dumplings (made of ice cream), Mahjong (made of chocolate), Lanterns, and the Four Treasures of the Study (brush, prepared Chinese ink, Xuan paper, ink stone container).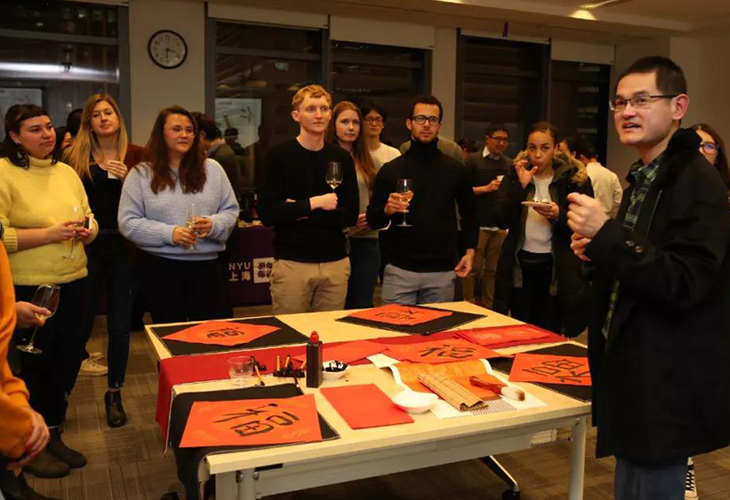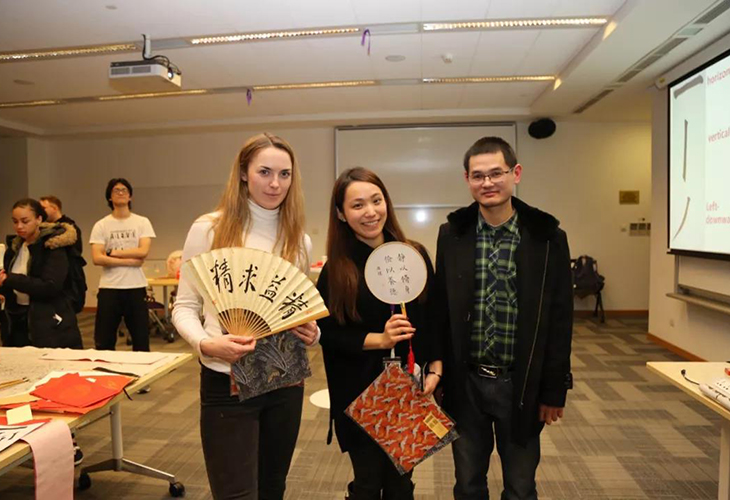 Mr. Gu made an excellent introduction of calligraphy and prepared nice gifts
Students actively participated in the event, writing down their New Year Wishes