Eitan Zemel presents on building the "Made in China" brand at the International Business Forum
May 16 2014
Eitan Zemel, Dean of Business & Engineering at NYU Shanghai and Stern's Vice Dean of Global and Executive Programs discussed the opportunities and challenges facing Chinese companies seeking reputational growth at the 17th International Business Forum on May 15, 2014 in Shanghai, China.
In his speech entitled, "Quality, Reputation and the 'Made in China' Brand," Vice Dean Zemel asked whether it is "feasible for us to think about 'Made in Shanghai' or 'Made in China' as a powerful brand, one that stands in the minds of customers all over the world, including in China, as a seal of approval that commands a premium price." After examining tensions managers must balance in attempting to improve quality, Vice Dean Zemel concluded that if "academia, business, and government work together and set [quality] as an overarching objective, I believe we will all see the 'Made in China' brand as one of the most coveted brands in the world."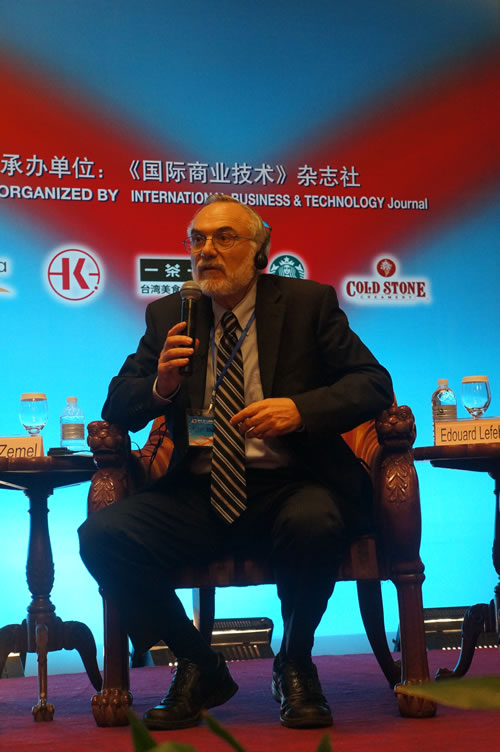 The International Business Forum is hosted by the Shanghai Municipal Commission of Commerce, the Shanghai Municipal Bureau of Foreign Experts and the Shanghai Jiading District People's Government and is organized by the International Business & Technology Journal. This year's theme was "Commerce in the Era of Comprehensively Deepening Reforms." NYU Shanghai's Chancellor Yu Lizhong invited Vice Dean Zemel to participate in this forum, which  featured topics at the intersection of business, policy and growth in China.