Campus Just got a Lot More Active – Sports are Back!
Mar 28 2023
With the opening of brand-new athletic facilities on the New Bund Campus, NYU Shanghai sports are back in action! 
Athletic Director Luis Wang said the new facilities were designed to use the new campus space to its maximum capacity and are open to the whole NYU Shanghai community. "We have seen so many students, faculty and staff members using our spaces and using sports as a tool to connect with each other in the healthiest way."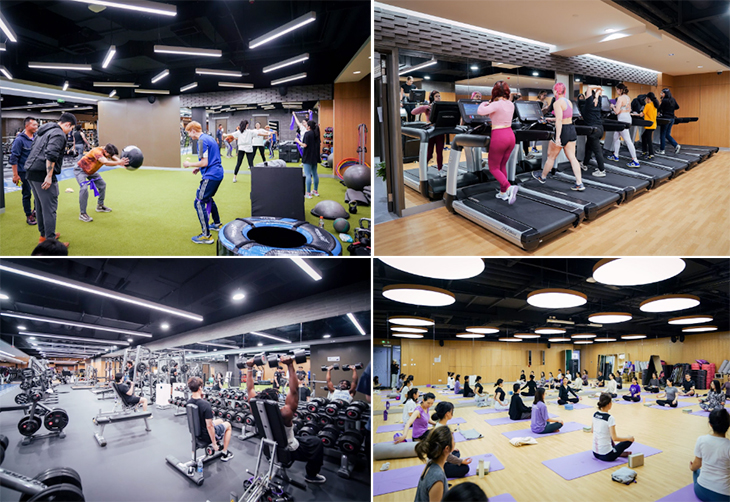 The fitness facilities, located at the B2 Level in the HiTime Hall (North Hall), feature state-of-the-art equipment, functional training turf, and a boxing area. There are two multi-sports gymnasiums with international-level courts for basketball, volleyball, and badminton. Twice-weekly yoga classes are offered in the exercise studio. There is also a table tennis hall, an athletic training room and designated locker rooms for students, faculty, and staff. "We have regular staff and faculty members who come to the gymnasium every day during lunch break to play badminton, and some nights when the Fitness Center and yoga studio are just packed," said Wang. "The whole community is more vivid with these additional facilities."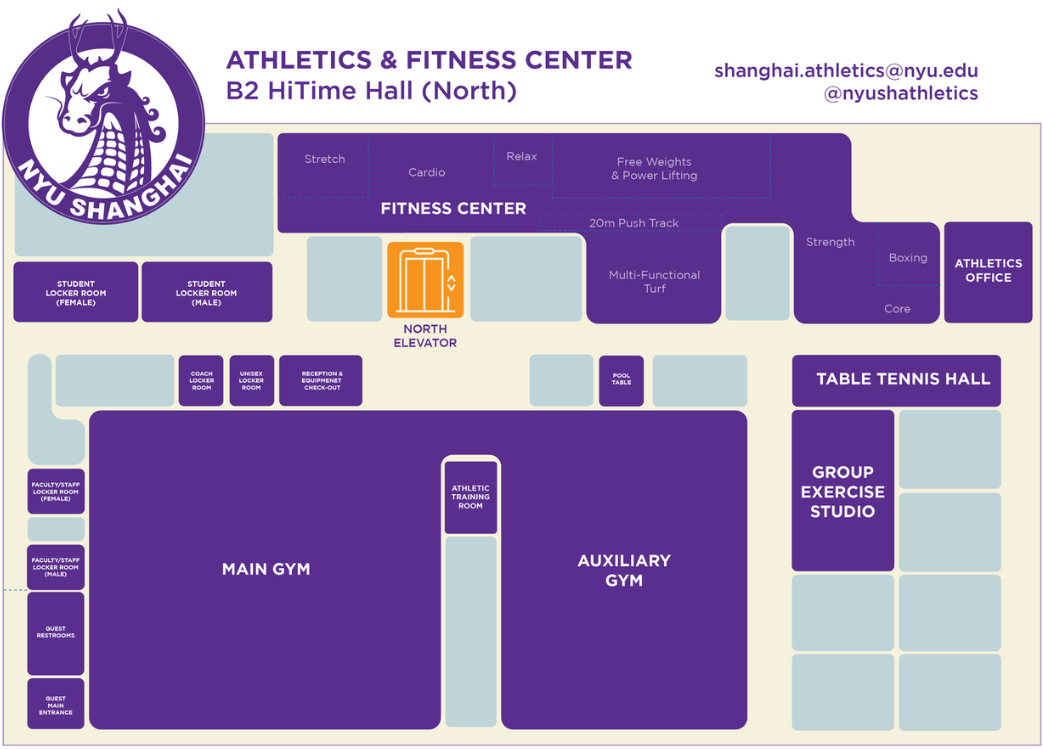 A layout of the new Athletics & Fitness Center
Throughout the day, students can be seen spiking volleyballs, swatting badminton birdies with friends, or joining a pickup basketball game. The revitalization of sports and fitness means not only a chance for healthy competition, but a way to meet new people and manage stress. "Being able to get my heartrate up and destress from all the school work is definitely essential for my physical and mental health," said William Le, '25 who was in the gym hitting a volleyball around with friends after class.
NYU Shanghai's team sports have also made a comeback, this time stronger than ever. Last week, nearly 300 student athletes tried out for team sports, the largest turnout in school history.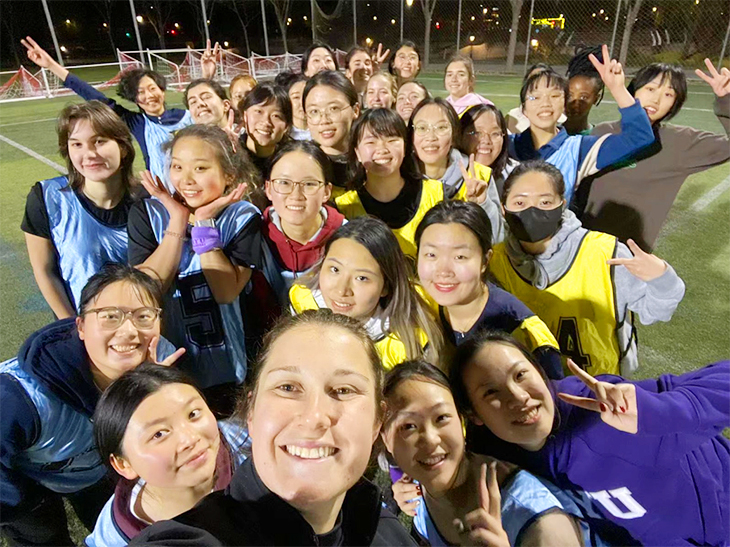 Student athletes at the NYU Shanghai Women's Soccer team tryout 
Alexandra Kogler '25, co-captain of the women's soccer team said that participating in sports is important to fostering a sense of community at NYU Shanghai. "It introduced me to people across all grade levels and all areas across the school, so it's exciting to see such a big turnout this year," she said. "I look forward to every practice, every game, and I even look forward to the bus rides with my teammates because that's all part of the soccer experience." 
A new addition to the athletics department is the intercollegiate table tennis team. Last week, 30 players tried out for 11 spots on the team, making it one of the more competitive teams to get a spot on. They will practice and compete in the newly-opened table tennis hall, which is outfitted with three international competition-level tables, one of which was donated by Vice Chancellor Jeff Lehman.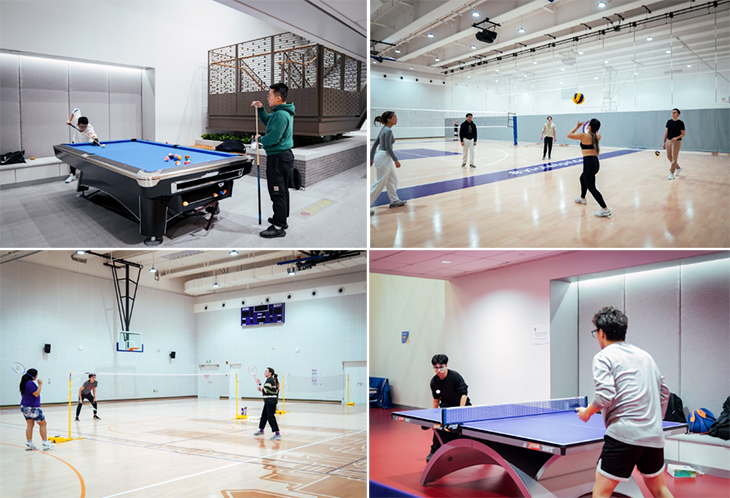 Student athletes have less than a month to train for their first competition. In mid-April, many campus teams will compete against other sino-foreign universities in the Xi'an Jiaotong Liverpool University Sports Cup. After several COVID-related disruptions, this will be XJTLU's first time in three years to host the annual competition. It will be NYU Shanghai's third time participating in the cup and the first time all six sports teams will compete. Go Qilins!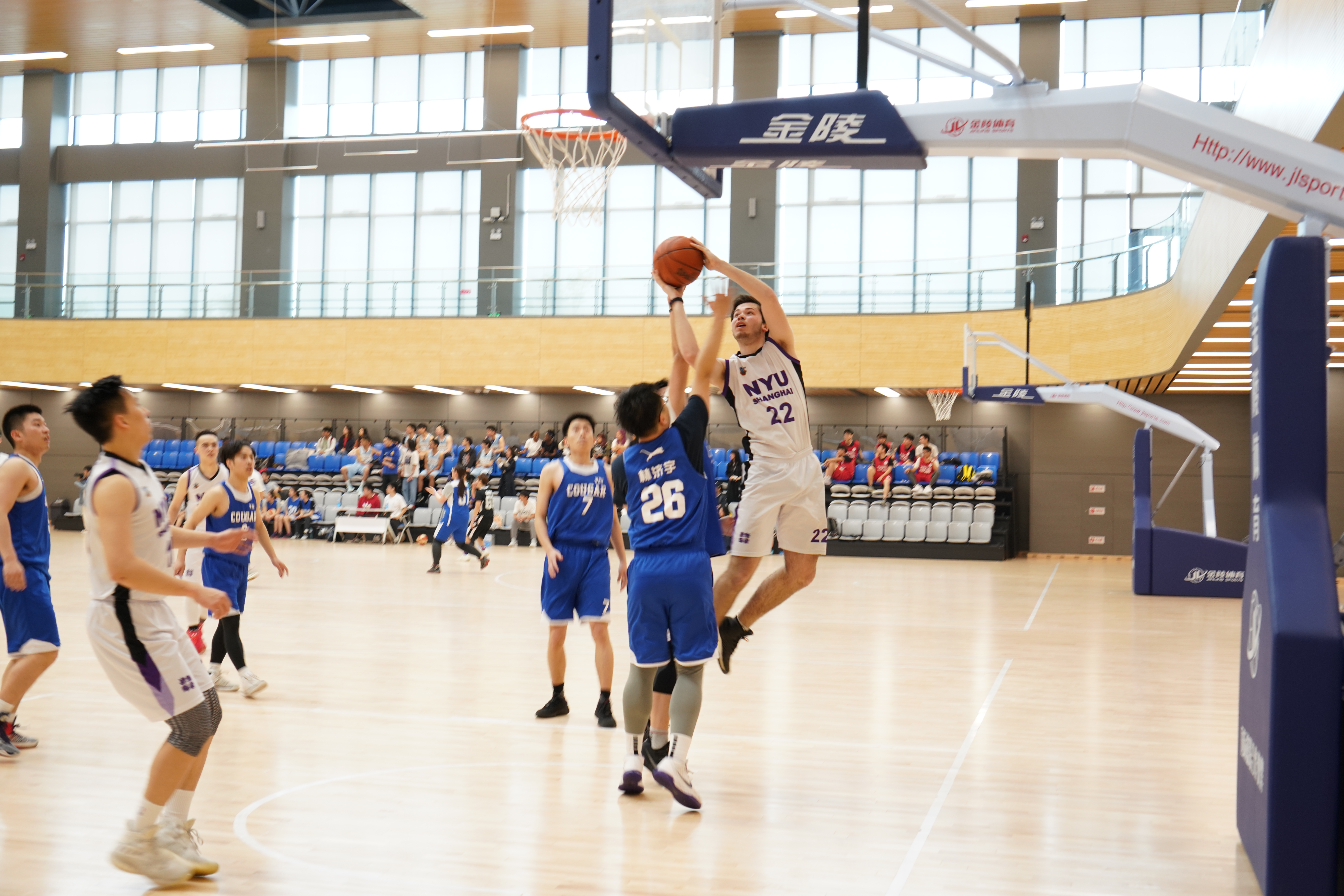 The men's basketball team competing at the XJTLU Sports Cup in 2019.