From Shanghai to New York to the Netherlands, our students were busy this summer filling internships in everything from fintech, marketing, robotics/AI, environmental conservation, international relations, law and connecting charities with local businesses. The Career Development Center Summer Service Grant supported several students who chose to work for non-for-profit organizations.

Shanghai: Yiming, Arjun, Josh, Daisy, and Justin offer a glimpse of what they've been doing here in Shanghai to jumpstart their futures.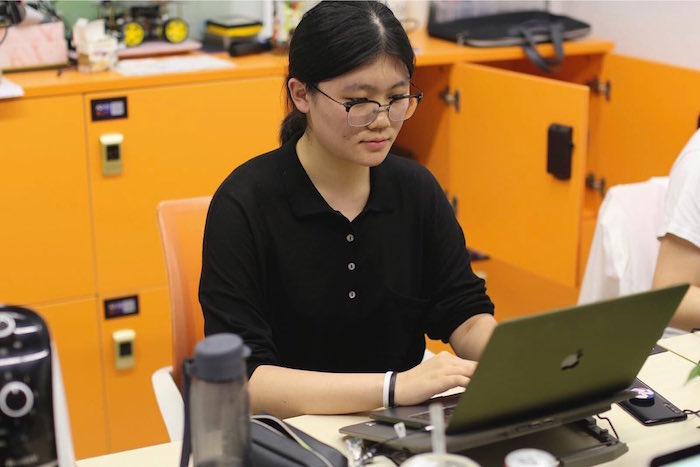 Yiming Huang '21
Major: Math
Internship at: SUNTECH, a Shanghai-based robotics and AI start-up.
What she does:

"I am currently working on app and web development for our newest product, which means I spend most of the day coding according to a project timeline. Our team's UX/UI designer will send me an initial design and discussions about the project are dotted throughout the day, as well as snack breaks and bubble tea treats. Development strategies, marketing ideas, funny cat videos, anything that comes to mind is welcome as a topic for discussion."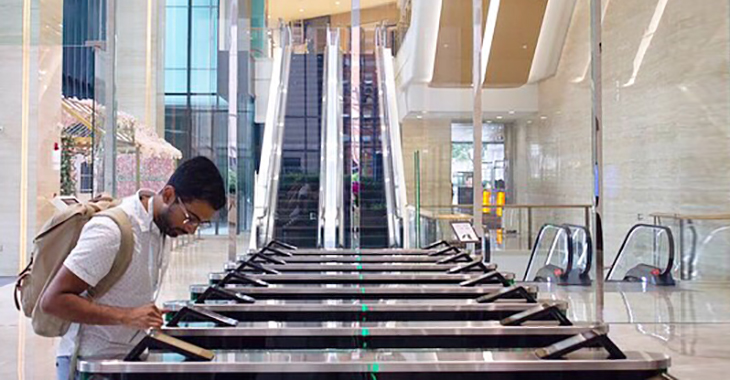 Arjun Tisseverasinghe '21
Major: Finance
Internship at: VCREDIT, a micro-loan fintech company
What he does:

"As soon as I get in around 8:30AM, I make a cup of coffee and I practice Python—I'm learning the syntax and how the risk team creates their models. I help process data that helps the company's AI system (Hummingbird) learn what to look for to accept or decline people applying for a loan. Sometimes my team and I end up staying till after 10PM to finish a report, but I don't mind because I love the working environment—it feels like working with friends."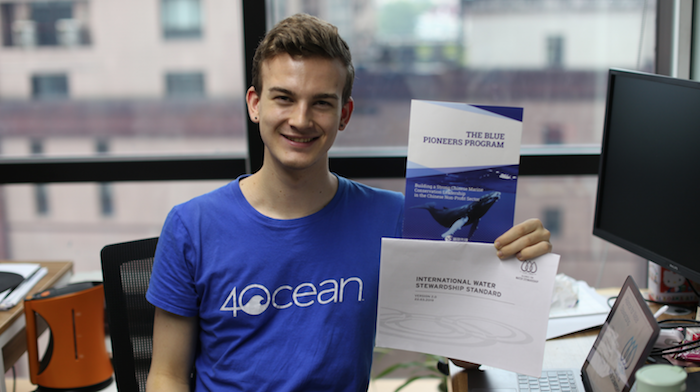 Josh Jensen '21
Major: Global China Studies, Summer Service Grant Recipient 
Internship at: Alliance for Water Stewardship Asia-Pacific; promotes water conservation and transparent water practices with companies throughout the world. 
What he does:

"From 10AM to 6PM, we can work from the office, from home, or wherever we are most productive. I work on proposals and am assisting in the creation of a water management module that can be attached to college courses and increase awareness of water conservation. We are all passionate about the social impact that our work has and its critical importance, and that has been truly inspiring to see and makes me want to continue the work as best I can."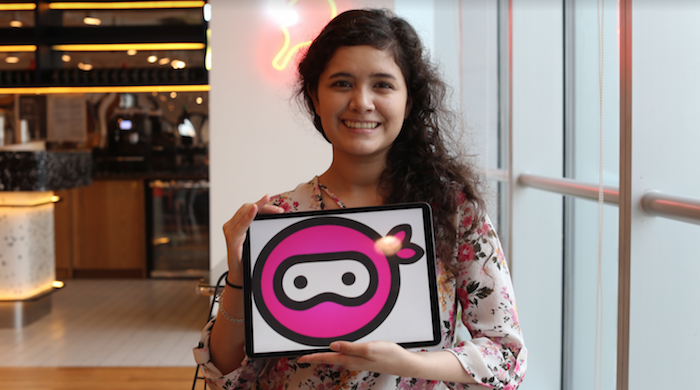 Daisy Bugarin '21
Major: Economics
Internship at: WeChatNINJA, a marketing company that helps cross-cultural companies analyze their social media platforms and audience to create a specialized branding strategy. 
What she does:
"I help organize events and write and publish articles on Official WeChat accounts for clients as well as on our own social media. I work on ideas to promote WeChatNINJA to potential clients, and I've been learning a lot of marketing skills—digital advertising strategies, basic spreadsheet skills, event planning, and fluency in contemporary digital tools. I think my Writing as Inquiry course really prepared me for this specific position. It taught me how grueling the process of creating SEVERAL written drafts really is, weeks before your final deadline."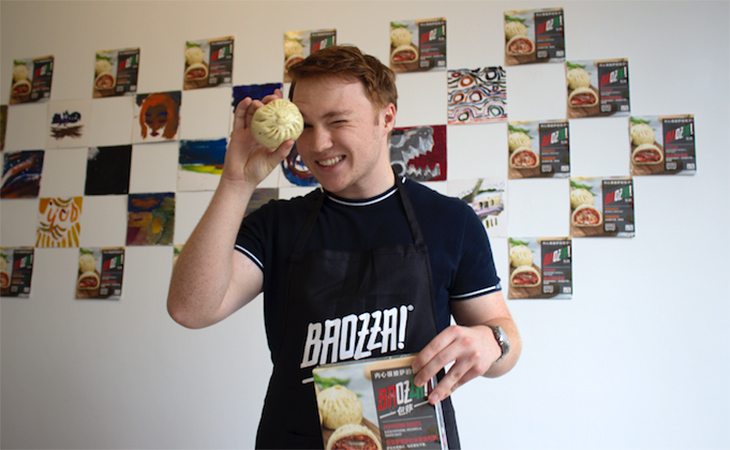 Justin Zotos '21
Major: Marketing, Global China Studies
Internship at: consumer product F&B brand "Baozza!" in Jing'an.
What he does:

"The cool part of this marketing internship at Baozza is that there is no such thing as a 'normal day.' Some amazing experiences I've been able to have are: taste testing potential new products or ingredients, joining my bosses in meetings with some of Shanghai's biggest F&B players, designing our Taobao page and Eleme store, taking charge of planning events, building a sampling program for Shanghai grocery stores, receiving a sponsored trip to Beijing for a product release party, and getting chicken wings every Wednesday while shooting pool with my bosses."

Around the World: Frank, Viktorija, Clare, Adele, and Matthew share their experiences in NGOs around the world.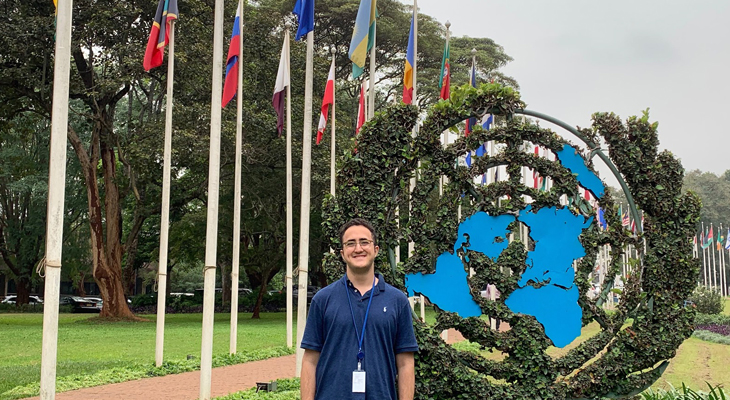 Frank Mattimoe '22
Major: Social Sciences (International Relations) with a minor in Chinese, Summer Service Grant Recipient
Internship at: United Nations Environment Programme (UNEP), Nairobi, Kenya.
What he did:
"At UNEP, I was responsible for conducting research on the environmental impacts of the Belt and Road Initiative on developing countries in Asia and Africa. I compiled news articles and drafted research papers about environmental factors. Professor Dan Guttman's class, Law, Culture and Politics in China, inspired my interest in this topic, and was the foundation for my research. The best part of working at UNEP was connecting with the talented team of co-workers and mentors in the field. They made my internship such a rewarding experience."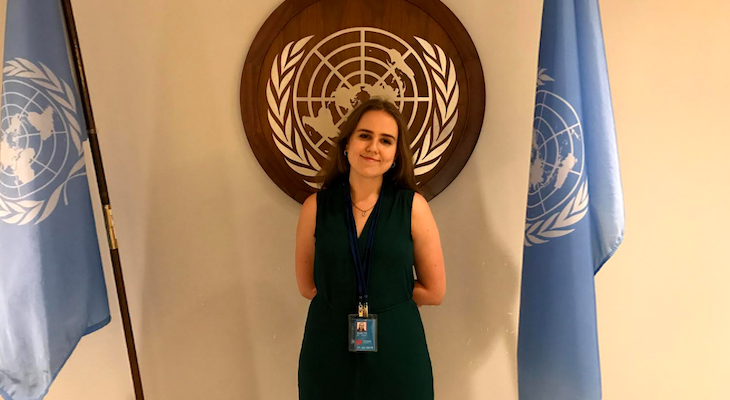 Viktorija Ruzelyte '20
Major: Social Science (Political Science), Summer Service Grant Recipient
Internship at: Permanent Mission of Lithuania to the United Nations, New York
What she did:

"I learned a lot in a short period of time--from assisting with writing memos and doing translation work, to sitting in on the Security Council General Assembly meetings and events at the European Union delegation. The environment at the UN is stimulating and ever-changing, so adapting quickly is key in order to have a successful experience. It was important to establish trust, which may take a while but being diligent and hardworking will get you there eventually. NYU Shanghai really honed my ability to talk to people from different backgrounds and find common ground."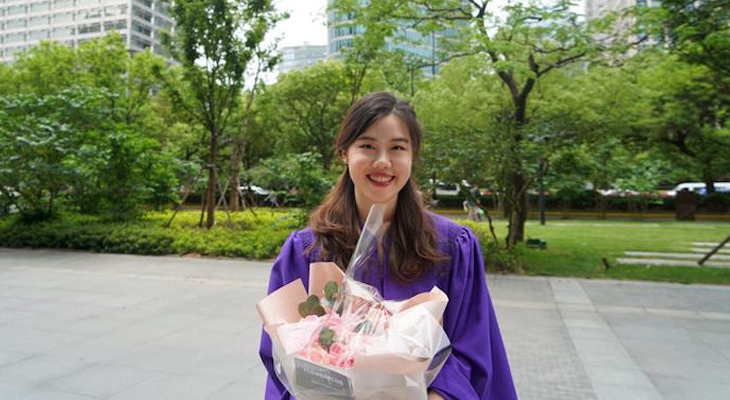 Clare Ren Yixin '19
Major: Social Sciences, Summer Service Grant Recipient
Internship at: International Development Law Organization - IDLO, The Netherlands
What she did:
 "I worked as a research intern at IDLO in The Hague to assist the team on various projects, such as promoting the popularity of electronic legal assistants in Somalia and training legal staff in Tunisia. The work we do is more than theoretical research, it's closely connected with field work. The team at IDLO is quite diverse, with colleagues from the Netherlands, France, Canada, Austria and Indonesia, and we got along very well. IDLO is the only international organization in the world that focuses on promoting the development of the rule of law with a goal of 'Creating a Culture of Justice,' which resonated with me. I owe this internship opportunity to my four years' experience at NYU Shanghai and support from the Career Development Center. "
Adele Kramber '20
Major: Social Science (Environmental Studies)
Internships at: Institute of Documentary Films in Prague, WILD Film Festival in New York
What she did:
"While I was in Prague I helped with the International Documentary Film Festival, which highlights creative documentary cinema. At the end of my internship, I was able to attend the festival in the Czech highlands and organize filmmaker panels. In New York, I volunteered for my third year with the New York WILD Film Festival. I watched some fantastic documentaries and aided in the general organization. This summer, I worked as a pre-screener for films that are being submitted to next year's festival. I had the amazing opportunity of watching and providing comments on a handful of environmental documentaries. I also have been writing pieces based off of recently published academic texts for earth.org--a growing media source based in Hong Kong that was searching for volunteer contributing writers." 
Read Adele's article on climate change.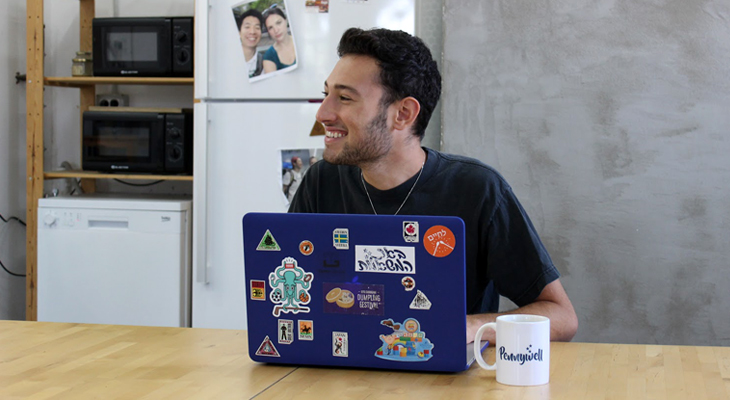 Matthew Fertig '22
Major: Interactive Media and Business, with a minor in Global China Studies
Internship at: Pennywell, a Jerusalem-based start-up that connects national Israeli charities with local businesses
What he did:

"Through the TAMID group (a business club at NYU Shanghai), I landed an internship with Pennywell, a company that provides exclusive discounts to volunteers and donors to encourage repeat donations to charities. I planned and executed proofs of concept for one local and one international NGO.  Jerusalem receives tailored to the 4,000,000+ tourists annually, and I designed and implemented new discount cards and offers aimed at them. This project led me to build connections with local hostels and business owners, which meant I was also creating relationships for Pennywell, and enhancing my understanding of Israeli business culture."
--
The Career Development Center Summer Service Grant supports students who wish to pursue internships for non-for-profit organizations specializing in areas such as education, environment, health care, politics and more. This year, 10 recipients had internships across Shanghai, Beijing, Guangzhou, Boston, Washington D.C and Kenya. Applications for the Summer Service Grant open in April. Email shanghai.careerdevelopment@nyu.edu for more information. To explore job and internship postings and to schedule career coaching appointments, log in to NYU Shanghai's new career services platform Handshake.