The Chinese language has a history dating back thousands of years, but modern day Putonghua, also known as Mandarin, came about not through natural evolution but though efforts by intellectuals and politicians to modernize and simplify the language.
In this entertaining lecture at NYU Shanghai, author David Moser explains how the modern Chinese language came into being, the result of a patchwork of compromises based upon many thorny linguistic, historical and political factors. 
Click on the video below to find out more about how Putonghua came to be the official language of 1.4 billion people.
David Moser holds a Master's and a Ph.D. in Chinese Studies from the University of Michigan, with a major in Chinese Linguistics and Philosophy. He has been based in Beijing for over 25 years, active in academic and media circles.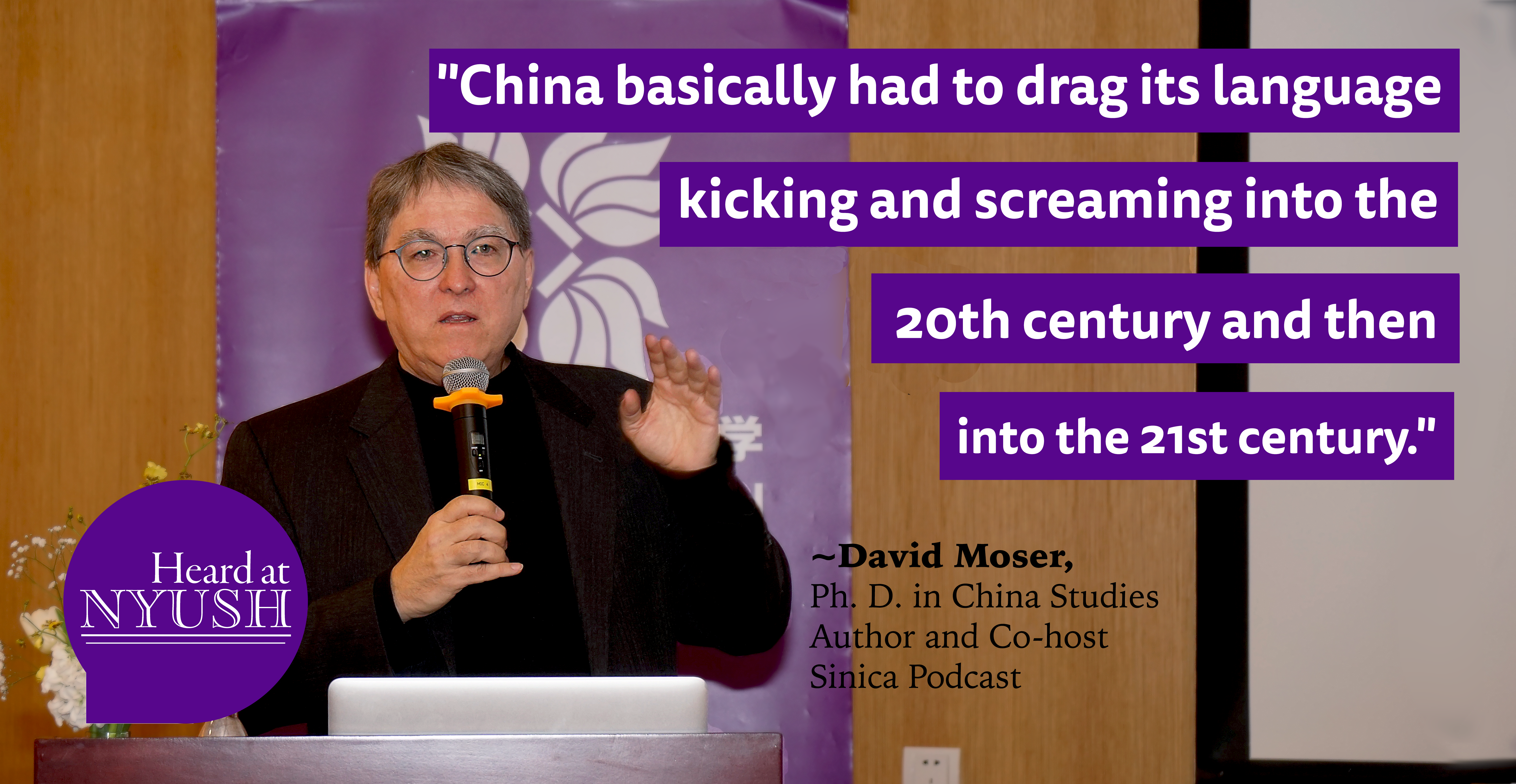 To find out about upcoming Talks at NYU Shanghai, see our events calendar.