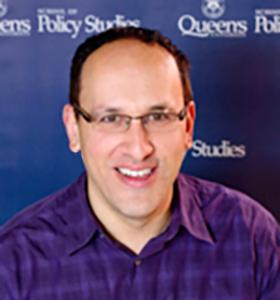 Undefined
Steven Lehrer is an Associate Professor of Economics at NYU Shanghai. He is also a faculty research fellow at the National Bureau of Economic Research and a member of NYU's Institute for the Interdisciplinary Study of Decision Making. He is also an associate professor at Queen's University which he joined after being spending two years as the John M. Olin Postdoctoral Fellow in Medical Economics at the Wharton School, University of Pennsylvania. His work has appeared in the Review of Economics and Statistics, Review of Economic Studies, American Political Science Review among other outlets.
Professor Lehrer also serves as an associate editor for the Journal of the Royal Statistical Society, Canadian Public Policy and Empirical Economics. His recent research evaluating universal childcare policies was awarded the 2013 John Vandekamp prize for best article in Canadian Public Policy and his work on genetic lotteries received the 2009 Victor R. Fuchs Research Award for his best paper with the potential to spawn new research in an underdeveloped area of health economics or health policy.
Research interests: health economics, economics of education and experimental economics, causal inference and genetic information in social science analysis.