Rodrigo Zeidan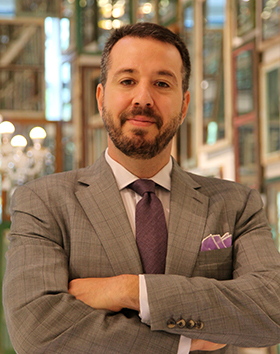 Associate Professor of Practice of Business and Finance
Professor Zeidan is Associate Professor of Practice of Business and Finance at New York University Shanghai and Visiting Professor at Fundação Dom Cabral and Copenhagen Business School. He is also Associate Editor of the Journal of Sustainable Finance & Investment and Senior Scholar at the Center for Sustainable Business, NYU Stern.
Professor Zeidan is the author of Economics of Global Business, forthcoming by MIT Press in 2018. His more recent research focuses on Sustainable Finance, alongside issues in Corporate Finance and Industrial Economics. Some examples of his research can be found in the Journal of Corporate Finance, Harvard Business Review, Journal of Business Ethics. Rodrigo has written extensively for media outlets, including the World Economic Forum, Bloomberg, Americas Quarterly and Folha de São Paulo.
He has significant teaching experience at all levels from undergraduate to international MBAs in South America, Europe, and Asia. He has taught over 100 courses for undergraduates, 20 courses for post-graduates, and 2000 hours of Executive Education. He combines teaching excellence with skills in top-level research and consulting. Some of the companies he works or has worked with include Kraft Foods, Johnson & Johnson, Santander, Skanska, L'Oreal, RCI Banque, Vale, Queiroz Galvão, Itaú Bank, and Petrobras. One of the works he has supervised created over USD 1 billion of shareholder value to a listed company in Brazil. His consulting jobs are in Valuation, M&A, Cash Conversion Cycle Management, Personal Finance and Trust Funds.
For more information on Professor Zeidan, please visit http://rzeidan.com.
Recent Publications
ZEIDAN, R.: Economics of Global Business, 2017, MIT Press, forthcoming.
ZEIDAN, R.; Shapir, O. (2017) Cash conversion cycle and value-enhancing operations: Theory and evidence for a free lunch, Journal of Corporate Finance, 45(4). 203-19.
Whelan, T.; Zappa, B.; ZEIDAN, R.; Fishbein, G. (2017) How to Quantify Sustainability's Impact on Your Bottom Line, Harvard Business Review, 9/13.
ZEIDAN, R. Galil, K., Shapir, O. (2017) Do ultimate owners follow the pecking order theory? Evidence from Brazil, Quarterly Review of Economics and Finance, forthcoming.
Fedoseeva, S.; ZEIDAN, R. (2016) A Dead-End Tunnel or the Light at the End of It: The Role of BRICs in European Exports, Economic Modelling, 59, 237-48.
Torres Filho, E.; ZEIDAN, R. (2016) The Life-Cycle of National Development Banks: The Experience of Brazil's BNDES, Quarterly Review of Economics and Finance, 62, 97-104.
Resende, M.; ZEIDAN, R. (2016) Tacit Collusion under Imperfect Monitoring in the Canadian Manufacturing Industry: An Empirical Study. Applied Economics, 48(8) 701-711.
ZEIDAN, R.; Boechat, C.; Fleury, A. (2015). Developing a Sustainability Credit Score System. Journal of Business Ethics, 127 (283-296).
Resende, M. and ZEIDAN, R. (2015) Psychological Biases and Economic Expectations: evidence on Industry Experts, Journal of Neuroscience, Psychology and Economics, 8(3) 162-170.
ZEIDAN, R.; Müllner, J. (2015) Firm, Market and Top Management Antecedents of Speculation: Lessons for Corporate Governance, Journal of Multinational Financial Management, 32-33(4) 42-58.
ZEIDAN, R; Spitzeck, H. (2015) The Sustainability Delta: Considering Sustainability Opportunities in Firm Valuation, Sustainable Development, 23(6) 329-42.
ZEIDAN, R. (2015) The Displacement Effects of Chinese Exports on the U.S. Clothing Market. Journal of Chinese Economics and Business Studies, 13(3), 217-31.
Resende, M.; Ribeiro, E.; ZEIDAN, R. (2015). Dynamic Entry and Exit Linkages in the Brazilian Manufacturing Industry: an Econometric Investigation. International Journal of the Economics of Business, 22(3), 379-92.
ZEIDAN, R. (2014). Voluntary Corporate Governance with an Empirical Application. Applied Financial Economics, 24(12), 837-51.
Resende, M.; Strube, E.; ZEIDAN, R. (2014). Complementarity of Innovation Policies in Brazilian Industry: an Econometric Study. International Journal of Production Economics, 158(6), 9-14.
ZEIDAN, R.; Rodrigues, B. (2013). The Failure of Risk Management for Nonfinancial Companies in the Context of the Financial Crisis: Lessons from Aracruz Celulose and Hedging with Derivatives. Applied Financial Economics, 23(3), 241-50.
Media articles
ZEIDAN, R.; Irineu E.C. Filho, Can Latin America's Development Banks Be Fixed?. Americas Quarterly, 07/17/2017.
ZEIDAN, R. Trans Pacific Partnership To Forge Ahead Without The U.S. – At Least For Now. The Huffington Post, 05/29/2017.
ZEIDAN, R. These two Swedish economists foresaw a globalization backlash. In the 1930s. The World Economic Forum, 05/16/2017.
ZEIDAN, R. Redesigning NAFTA is not a bad idea if workers rather than vested interests win, TheConversation, 05/01/2017.
ZEIDAN, R. 【老外谈】巴西学者:金砖国家需坚定推进改革 中国是榜样 , CRI, 09/01/2017.
ZEIDAN, R., Evangelista Filho, I. Brazil Could Help Solve Europe's Refugee Crisis, Bloomberg View, 12/14/2016
Torres, E. ZEIDAN, R. Is there a Brazilian model of development?, Policy in Focus, A publication of The International Policy Centre for Inclusive Growth United Nations Development Programme, 12(3), 24-29.
Courses Taught
· Economics of Global Business
· Futures & Options
Education
· PhD, Economics, Federal University of Rio de Janeiro, 2005
· MsC, Economics, Federal University of Rio de Janeiro, 2001
· BA, Economics, Federal University of Rio de Janeiro, 1998
Languages
· English, Portuguese
Professor Zeidan is also a faculty member at Center for Business Education and Research. For more information about the center, please visit https://research.shanghai.nyu.edu/cber