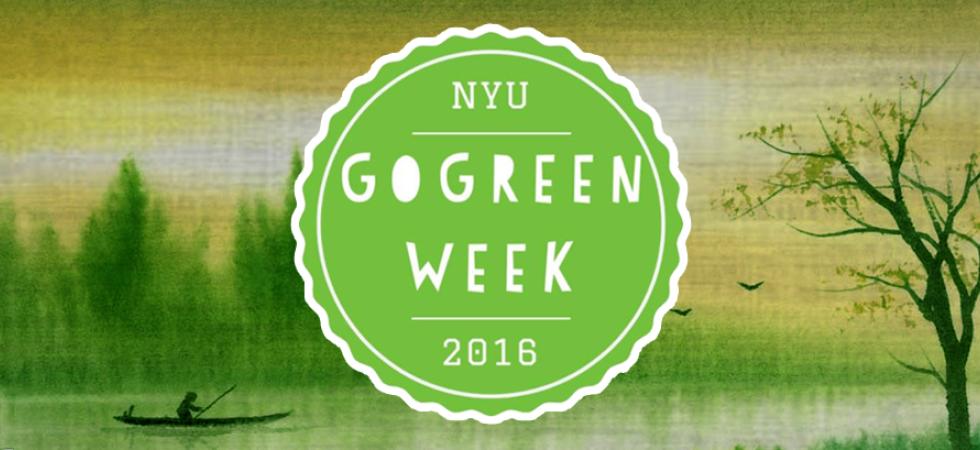 GoGreen Week, a NYU Shanghai student-led initiative, is a collaboration between Green Shanghai and Animal Rights and Herbivores Society. The initiative aims to raise awareness of environmental issues and sustainable solutions, and inspire others to take action, through a variety of events covering animal protection, ecological businesses, environmental NGOs, food production, and sustainable development.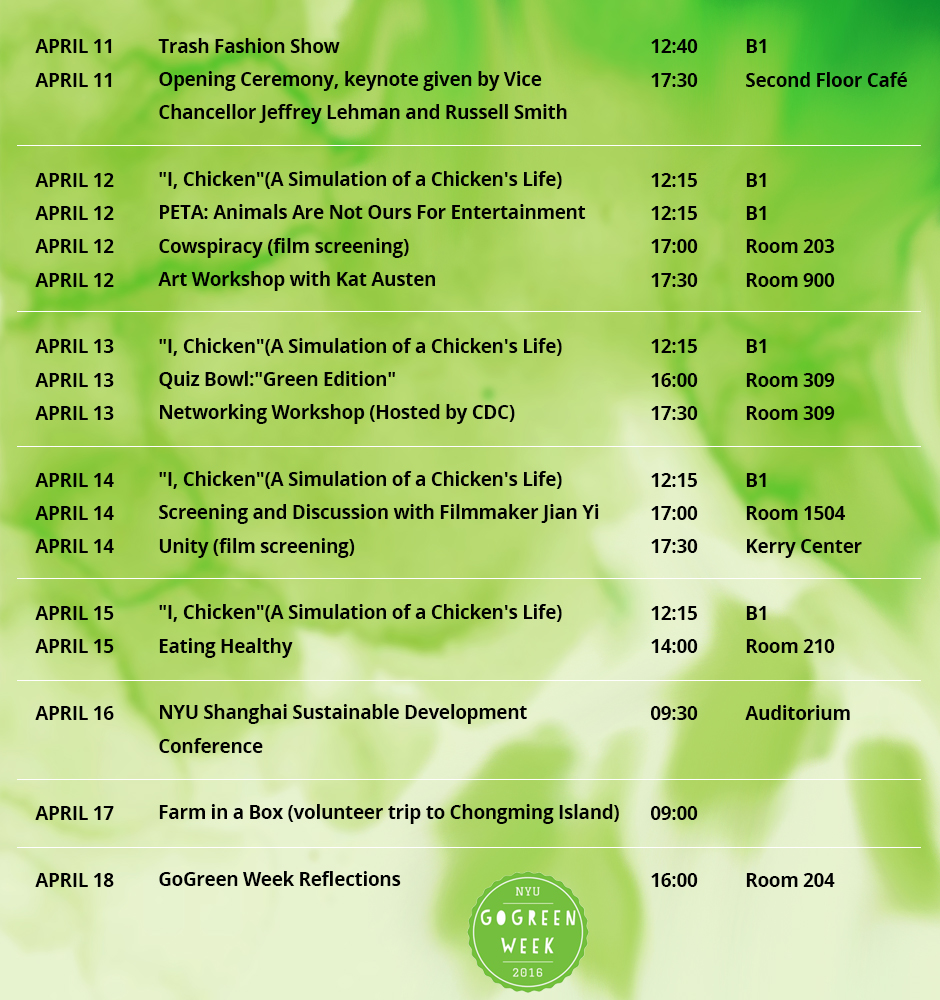 To RSVP for the conference, visit the website here.
For all other events, please check our calendar or find listings on OrgSync.
A Greener Calling
Participate in GoGreen Week's three campaigns to eat green, live green, and think green:
GoGreen Week Challenge -- Get on the side of nature and go vegetarian. Students, faculty and staff at all NYU campuses are encouraged to adopt a plant-based diet for the week. The campus with the highest participation wins! Sign-up
NYUnplugged -- Be even keener on greener and cut down on wasteful electricity usage in dorms. Residents of the floor with the highest reduction of energy consumption for each building will receive a prize. Each will then be entered into a raffle where a single resident from every one of the winning floors will receive the top prize!
What's Your Environment? -- Share your vision of sustainability with a selfie in what you consider to be your natural environment (in your home, your favorite spot on campus or elsewhere in Shanghai). This campaign aims to increase awareness for environmental protection in a range of settings. Post your photo on Facebook or WeChat with the hashtags #‎WhatsYourEnvironment‬ ‪#‎NYUGoGreenWeek‬ and ‪#‎GreenShanghai‬ and get into a raffle to win vouchers for Sproutsworks and Vapiano. *If you do so on WeChat, send the official GoGreen Week account a screenshot.‬‬‬