NYU Shanghai welcomes diverse, energetic and talented people to grow and succeed together. By working here, you will have various opportunities to inspire innovation and collaboration, and together with other talents, build up things significant and unprecedented in the higher education history.
Work Environment
Working at NYU Shanghai, you will support the University's mission by performing our duties, which cover a wide range of functionalities and professional areas.
We support the University's operation as an organization with our expertise in facility management, human resources, finance, technologies, etc.
We support teaching, learning and research by providing administrative assistance and problem-solving with exceptional knowledge and versatility.
We support the enrichment of student communities outside classes with warmth, passion, perspective and sound advice.
All in all, we support each and every one in this community, with the aim to build NYU Shanghai into a world-class research university.
This is a caring community that gives each the sense of being respected, valued and protected. We welcome each other to join our community's holidays and festivals to affirm the diversity of our environment.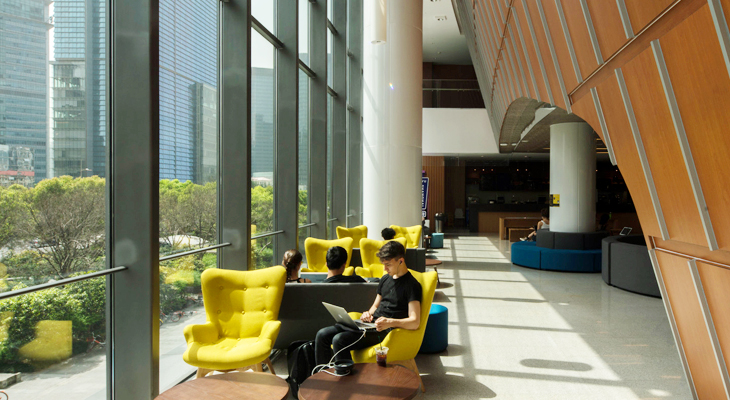 Benefits
NYU Shanghai offers very competitive salary and benefit package to employees. This introduction is to acquaint you with the general features of NYU Shanghai's benefit plans.
Statutory Social Insurance and Housing Fund (including the Supplemental Housing Fund)
Supplemental Insurance (Health, Life and ADD, Business Travel)
In addition to statutory social insurance, NYU Shanghai offers supplemental health and life insurance to employees and their dependents comparable to the offerings at other elite academic institutions. International business travel insurance and Life and ADD apply to all full-time employees. High-end commercial insurance or international health insurance options are available according to eligibility.
Supplemental Retirement Plan
Besides statutory retirement plan, NYU Shanghai provides supplemental retirement plan to eligible employees.
Employment Assistance Program (EAP)
EAP (Employee Assistance Program) is a free, professional mental health welfare purchased by NYU Shanghai for all the employees and dependents.
Birthday and Festival Celebration
All full-time employees of NYU Shanghai will enjoy gifts on festive occasions, such as New Year, Mid-Autumn Festival, Lantern Festival, Women's Day and Children's Day. We offer university-wide recreational activities for employees. 
Leave
NYU Shanghai offers its employees various types of paid leave, including annual leave (12-20 days), full-pay sick leave, NYU Shanghai Special Holidays, marriage leave, maternity leave/paternity leave, and others.
Phone Bill
NYU Shanghai covers your monthly phone bill up to certain amount for business use.
Relocation Service
NYU Shanghai offers a broad range of relocation services and support to prospective and newly appointed faculty and staff who are moving to Shanghai from abroad in aspects of immigration, housing, shipping, schooling, settlement and repatriation support, etc.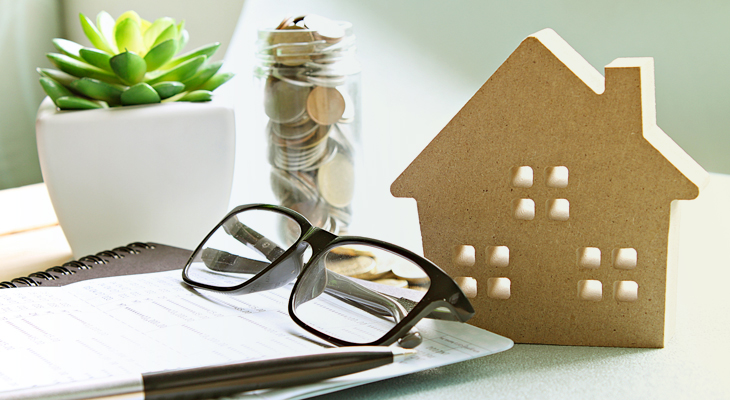 Career Development
We provide numerous opportunities to take on higher challenges and hone potential.
We enjoy a variety of learning programs that help us deepen knowledge and skill sets to better fulfill our duties and achieve professional advancement.
We have a clear internal job grading structure which provides guidance for career planning. 
We also have numerous opportunities for individuals to explore new areas through horizontal career development paths.
Internal job opportunities are regularly circulated with all staff members.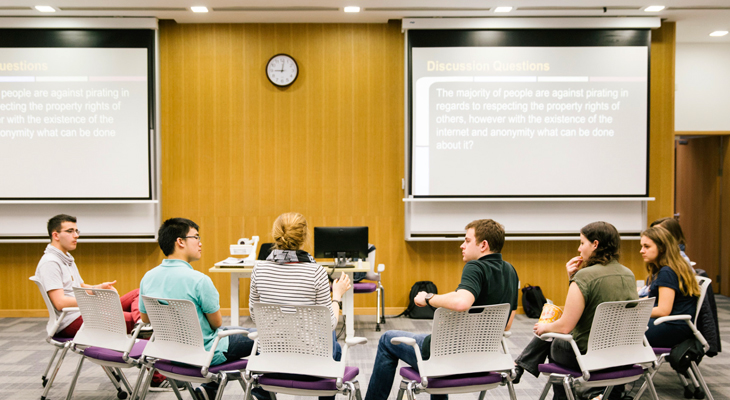 Work and Life Balance
NYU Shanghai provides a variety of community programs to encourage employees in achieving a balance between work and personal life, such as:
Global Walking Challenge
Yoga Classes
Employee Badminton Club / Reading Groups