Anyone interested in visiting the NYU Shanghai campus can sign up for a campus tour. Directions for getting to our campus and residence halls are here. If you are visiting someone from the NYU Shanghai community, please go to the reception desk to register with the receptionist or verify your appointment code.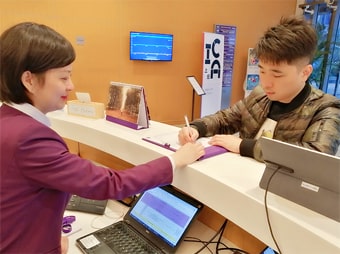 Registrations can be completed on a tablet computer at the reception desk or via your mobile phone. Our receptionist will contact the NYU Shanghai community member to confirm your visit.
If you've already made an appointment, you should have an appointment code from the individual you are visiting. Simply present the appointment code to the receptionist, and you will be able to enter the campus.
Registration
BORDER DO NOT TOUCH
Visitors register at reception desk upon arrival
Receptionist confirms with community member
Appointments
BORDER DO NOT TOUCH
Visitor receives appointment code before arrival
Visitor presents code to bypass registration
Reception Desks
BORDER DO NOT TOUCH

Academic Building
Location: North and South Lobbies
Open 24/7
Visitor cards are valid for 24 hours
Residence Halls
Located at each residence hall
Open 24/7
Visitor cards are valid for 24 hours. Visitors must leave before 11 PM
Rules for Visitors
BORDER DO NOT TOUCH
There is no smoking inside the Academic Building and residence halls.
Remain in public areas unless otherwise invited.
Follow safety instructions issued by staff.
Visitors are responsible for their own belongings. The university will not be responsible for any loss of personal property.
Stay with your host throughout your visit.
Do not take photos of people without permission.
Return your visitor card to the reception desk after your visit.
In case of emergency or fire, take the stairs and exit the building through the nearest exit. Do not use the elevator to evacuate the building. Check the evacuation chart for the nearest assembly point and go there for headcount.
If a safety issue arises, please dial +81-21-2059-5500.
Academic Building Layout and Floor Guide
BORDER DO NOT TOUCH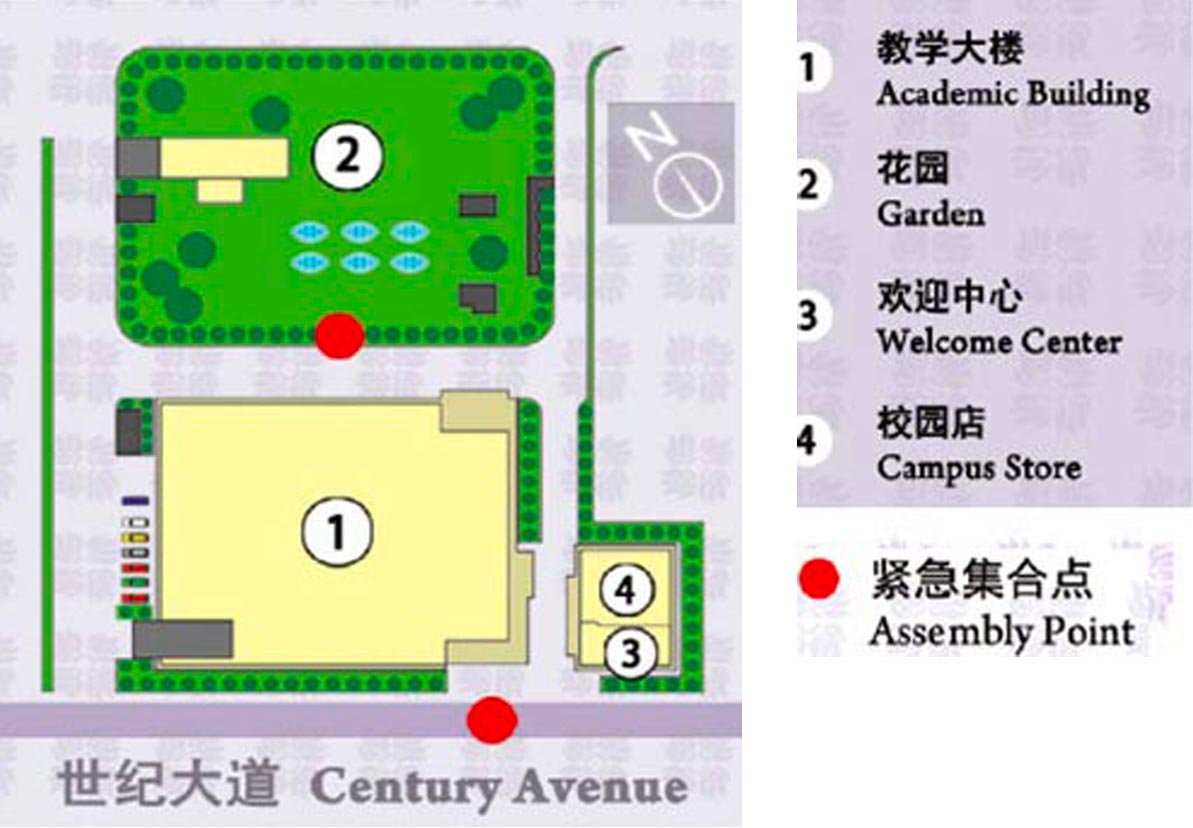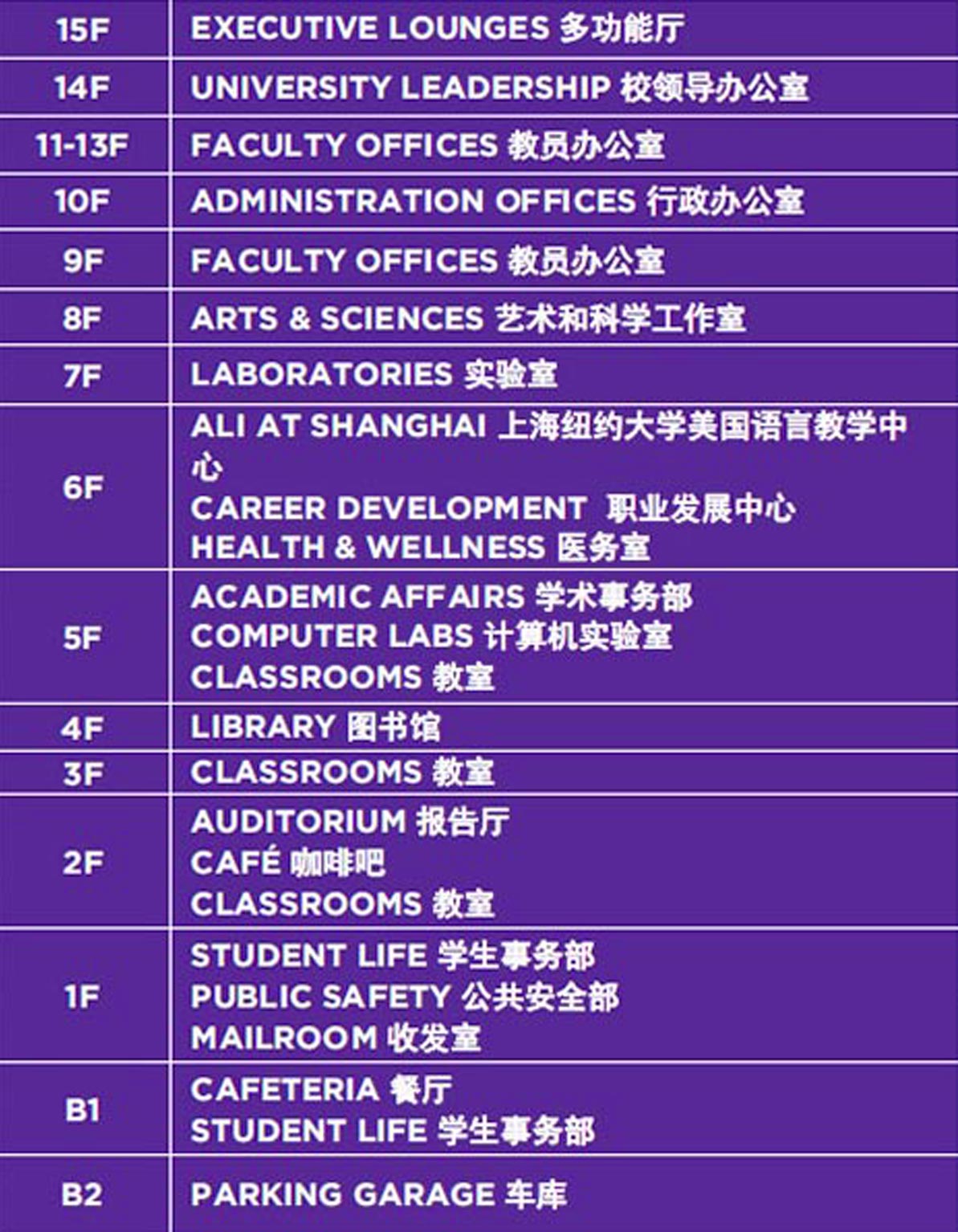 How are we doing?
Give us your feedback by scanning this QR code or filling out a form at reception before you leave.