NYU Shanghai provides shuttle bus services for community members to commute between the Pudong Campus and ECNU Campus, as well as shuttle buses for the students to commute between Pudong Campus and Jinqiao/Jinyang and Pusan Residential Halls.
Bus schedules for each location are provided below:
Residence Halls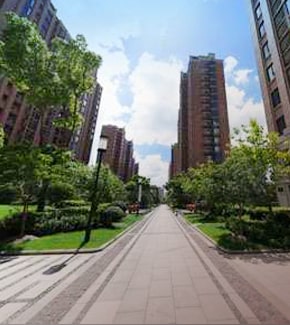 ECNU/Zhongbei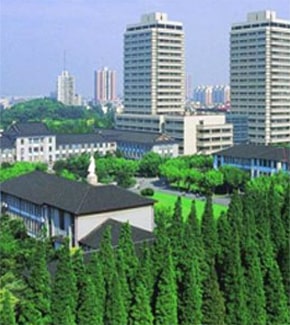 Pick-up/Drop-off Maps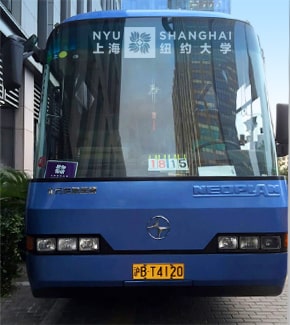 Bus Safety Tips
Fasten your seatbelt.
Only get on and off at designated stops.
Check your belongings before getting off the bus.
Never tamper with safety equipment on bus.
Please do not sit in the passenger seat next to the driver.
Report any suspicious activity to Public Safety Officers.
Rules of the Road
Present your NYUCard to the driver to board the bus.
Refrain from eating or drinking on the bus.
Seats are "first come first serve."
Please do not hold seats or ask others to hold seats for you.
Public Safety reserves the right to withdraw shuttle access at any time.
Public Safety will adjust the bus schedule in case of emergencies.
Public Safety may adjust the bus schedule for each semester after a month-long trial period.
Request a Shuttle for Your Event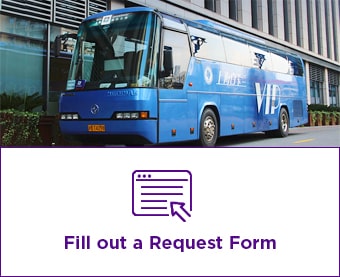 Please fill out the form below to request a shuttle for your event. Make the request at least two working days in advance to ensure that a shuttle bus is available to you. For coach bus services, please plan for a longer lead-time (at least one week in advance).
We will make every effort to accommodate requests for shuttle buses made on short notice, but cannot guarantee a shuttle or coach will be available.
How are we doing? Give us your feedback by emailing shanghai.publicsafety@nyu.edu or filling out this form.