Emergency Contact
Hotline
+86 21 2059 5500
(24/7)
Walk-in
Room 118, Academic Building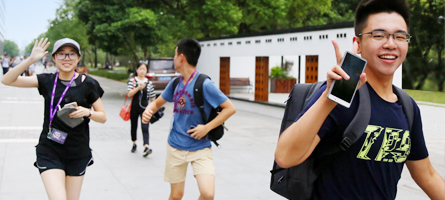 Life Threatening Situations
border
Call 120 or 110.
Then notify Public Safety at +86 21 2059 5500 and provide the following information:
- Building Location
- Flat or Office Number
- Contact Number
- Whether aided is male or female
Public Safety will assist the medical response team with access to campus and accompany them to the exact location of the medical emergency.
Non-Life Threatening Situations
border
Call Public Safety at +86 21 2059 5500.
Provide Public Safety with your contact number.
Public Safety will then notify the ambulance or taxi and secure a vehicle for transport.
Public Safety will notify you when the vehicle is available and will transport you to the medical facility of your choice.
Public Safety is available to assist with medical transportation 24 hours a day, 7 days a week.

Quicklinks
Contact Us
Hotline: +86 21 2059 5500
Email: shanghai.publicsafety@nyu.edu
Address: Room 118, Academic Building