Date & Time
Friday, December 8, 2017 -

18:00

to

19:30
Location
Room 1505, 1555 Century Avenue, Pudong New Area, Shanghai
Simultaneous translation provided. Live broadcasting: http://live.nyushmedia.com/post/meet_pankaj_ghemawat.
Professor Pankaj Ghemawat is Global Professor of Management and Strategy of Stern School of Business, NYU, Director of the Center for the Globalization of Education and Management of Stern, NYU and Anselmo Rubiralta Professor of Global Strategy, IESE Business School.
Professor Pankaj Ghemawat will visit NYU Shanghai after his Fortune Global Forum trip to Guangzhou. He will share with us his research and views on global economy. Professor Ghemawat earned his BS in Applied Mathematics and his Ph.D. in Business Economics from Harvard University. Ghemawat was the youngest "guru" included in the guide to the greatest management thinkers of all time, published in 2008 by The Economist. Professor Ghemawat has written a number of books and more than 100 research articles and case studies on global business strategy and is one of the world's best-selling authors of teaching cases. He also compiles an annual globalization index that looks at the connectivity of more than 130 countries with the rest of the world in terms of trade, capital, information and people flows. His most recent book, World 3.0, reexamines beliefs about markets and globalization, praising market integration while addressing its potential negative ramifications against the goal of increasing prosperity.
Books: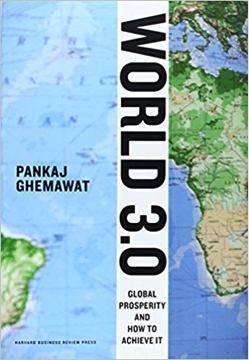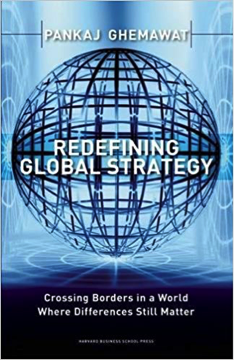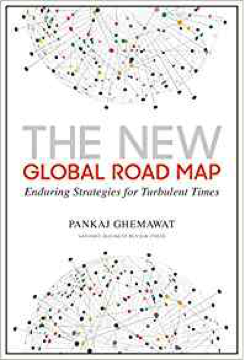 Please scan the QR code to RSVP by December 3rd.
Any inquiries, please contact:
+86 21 2059 5266
Location & Details
To our visitors
RSVP may be required for this event.  Please check event details
Visitors will need to present a photo ID at the entrance
There is no public parking on campus
Entrance only through the South Lobby (1555 Century Avenue) 
Metro: Century Avenue Station, Metro Lines 2/4/6/9 Exit 6 in location B
Bus: Century Avenue at Pudian Road, Bus Lines 169/987