Guided Meditation
Academic stress, relationship tension, and culture shock are only a few challenges you may face. Scheduling time to unwind will ease physical and emotional tension. Come and find your inner calm with weekly guided meditation exercises at the Health and Wellness Center in Room 605 of the Academic Building.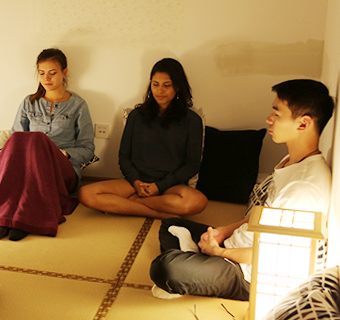 The group will consist of 2-3 relaxation/mindfulness exercises (e.g. breathing and awareness exercises that bring our attention to the present moment) and a brief group discussion afterwards. Participants are encouraged to provide feedback about the group as well as ideas for future group activities. The purpose of the group is to help students learn new ways to manage the stressors of academics, relationships, and family conflicts and use relaxation and mindfulness skills as coping strategies. This group is coordinated by health professionals.
Lunch and Learn Sessions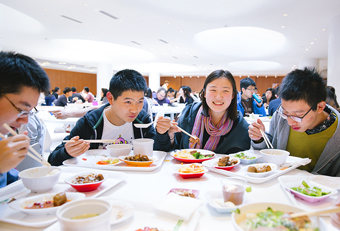 Health and Wellness offers a program of guest speakers who address contemporary health and wellness topics impacting young adults. Our goal is to introduce students to general health knowledge and encourage them to participate in activities which promote personal development and self care. We offer students a healthy lunch and an interesting environment to learn good skills for a healthy life.
Workshops
The Student Health Center hosts a weekly forum to discuss many of the issues college students may face.  In small groups, students are guided by health professionals to discuss a range of topics and sensitive issues impacting their lives.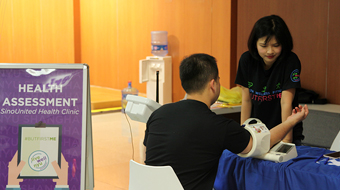 ToolKits
Toolkits are workshops designed to help students develop new skills that enhance personal, academic, and social well-being.
Art Therapy
Art or expressive therapy encourages students to express emotions and think about yourself using the creative process.
Sexual Health
Sexual health is a state of physical, mental and social well-being in relation to sexuality. It requires a positive and respectful approach to sexuality and sexual relationships, as well as the possibility of having pleasurable and safe sexual experience, free of coercion, discrimination and violence.
Please download this document for more information.