Undergraduate Admissions and Financial Aid
For general questions regarding undergraduate admission and financial support for NYU Shanghai:
New York City Office (9am–5pm, Eastern Standard Time)
+1-212-998-4500 or shanghai.admissions@nyu.edu
Shanghai Office (9am–5pm, China Standard Time)
+86-21-2059-5599 or shanghai.admissions@nyu.edu
Financial Aid, New York (9am–5pm, Eastern Standard Time)
+1-212-998-2838  or shanghai.financial.support@nyu.edu
Find an Admissions Counselor in your region
Graduate and Advanced Education
For information about NYU Shanghai graduate degree and advanced education programs, please visit the Office of Graduate and Advanced Education pages. Questions about admissions for these programs may be directed to nyushanghai-ogae@nyu.edu.
Study Away @NYU Shanghai 
For information about the NYU Shanghai study away program, please visit the NYU Shanghai Global Affairs pages. Questions the program may be directed to  shanghai.globalaffairs@nyu.edu.
Careers @NYU Shanghai
For details about open faculty positions and information on applying, please visit the Faculty Positions and Fellowship Positions pages. For staff vacancies, please visit our Staff Recruitment page.
Directories
Browse our faculty directory for biographies and contact details of our professors, or look up staff members in our staff directory (NYU login required).
Other Departments
Office

Phone

Email

 

NYU School of Professional Studies at NYU Shanghai

Education Development Foundation

NYU-ECNU Joint Research Institutes

Press Office

Public Safety

Registrar (for all transcript and verification requests)
General Inquiries
If you cannot find the contact information you need on our website, please call +86-21-2059-5000 or direct your inquiry to nyushanghai@nyu.edu.
Maps & Directions
Pudong Campus
1555 Century Avenue, Pudong New District, Shanghai, China 200122
Metro: Century Avenue Station, Metro Lines 2/4/6/9 Exit 6
Bus: Century Avenue at Pudian Road, Bus Lines 169/987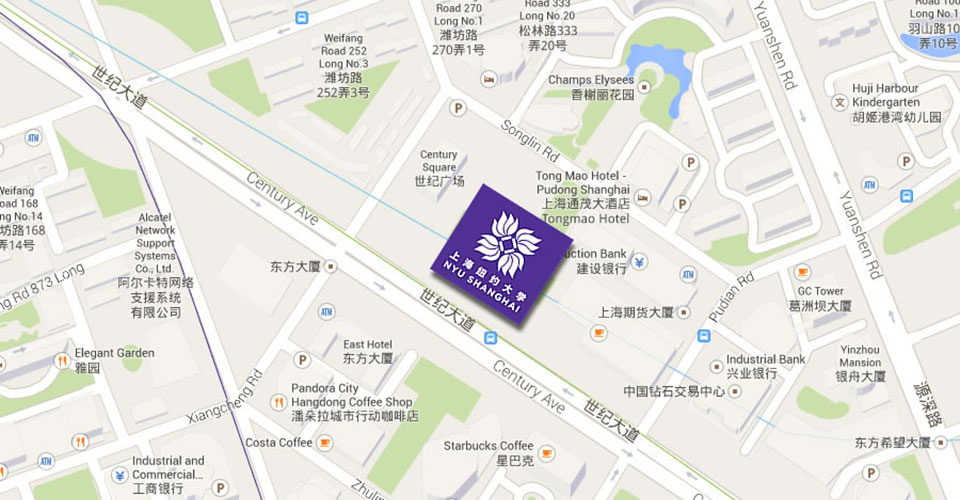 View on Google Maps (outside China) or Baidu Maps (inside China)
 
Zhongbei Campus
ECNU Geography Building, 3663 North Zhongshan Road, Shanghai, China
Metro: Jinshajiang Road Station, Metro Lines 3/4/13 Exit 5
Bus: East China Normal University, Bus Lines 67/69/224/309/754/765/829/856/909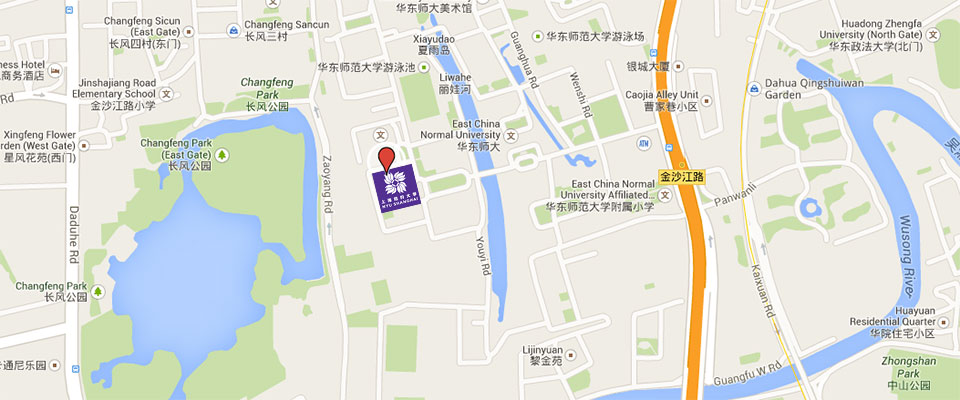 Download campus map (PDF) or view on Google Maps (outside China)