Living in the Pusan Residential District
The Pusan Residential District is the neighborhood in Shanghai's Pudong district that many upperclassman NYU Shanghai students call home during their years at the university. The area is up and coming with an abundance of local restaurants and modern grocery store across the street.
The Pusan Road residence halls are a short 25 minute commute to the Academic Building via shuttle bus, which runs based on the academic calendar.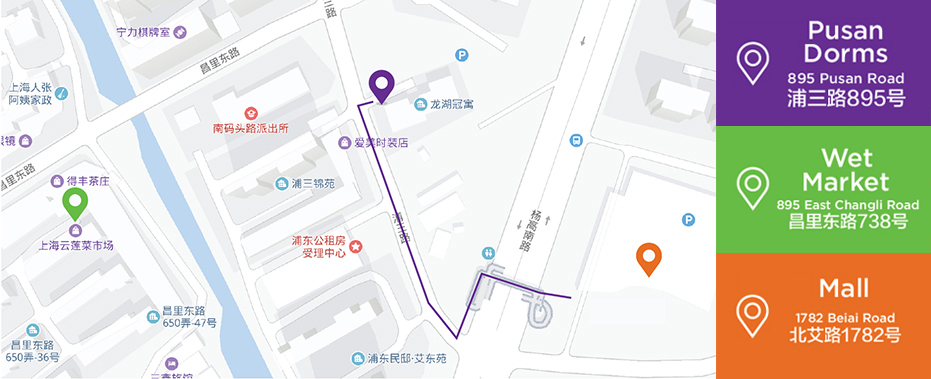 Packing List PDF
---
Wondering what you need to pack?
Download the NYU Shanghai Packing list to find out exactly what you will and won't need.
Housing Rates and Gallery
NYU Shanghai residence halls are located at 895 Pusan Road. There are six housing options available, including double and triple occupancy dorm rooms. Building facilities include a communal kitchen and laundry facilities, a small fitness center, a large communal lobby with a billiards table, 24/7 security on site, and a en-suite bathroom in every room.
Pusan Road Dormitories Housing Rates