Living in Jinqiao
Jinqiao is the neighborhood in Shanghai's Pudong district that NYU Shanghai students call home during their years at the university. The area boasts a lively expat community, and is notable for a number of international schools, shops, restaurants, and other leisure and healthcare amenities.
The Green Center Towers residence halls are a short 25 minute shuttle ride or six subway stops away from Academic Building. The Pusan Road Dormitories are also approximately 25 minutes away. During the school year, both are served by shuttle buses that are scheduled around the academic schedule.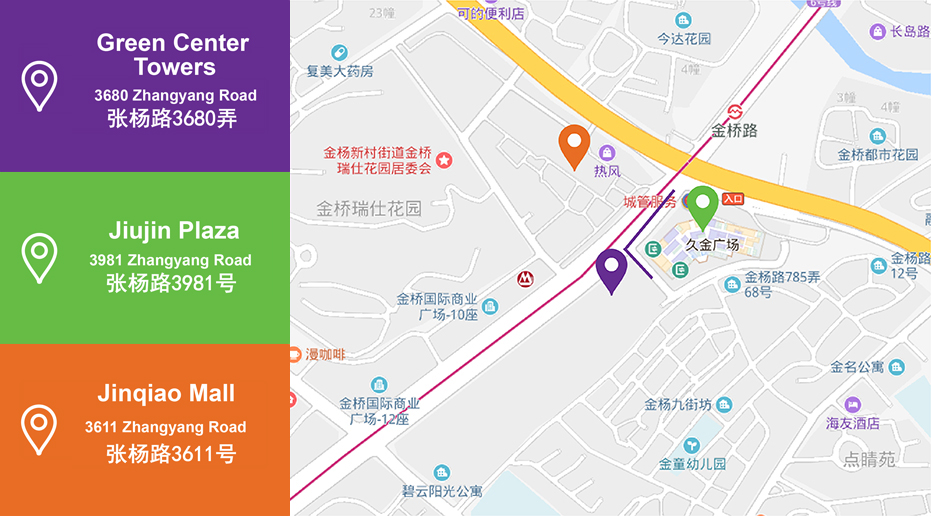 Living in Jinqiao
---
Download the Life in Jinqiao brochure for a detailed overview of what it's like to live, study, and grow in Shanghai.
Packing List PDF
---
Wondering what you need to pack? Download the NYU Shanghai Packing List to find out exactly what you will and won't need.
Housing Rates and Gallery
NYU Shanghai residence halls are located in towers 2, 3, and 4 at Green Center Towers. There are six housing options available, including double and triple occupancy dorm rooms. Building facilities include communal bathrooms, a communal kitchen, and shared laundry facilities as well as 24/7 security and facility staff on site. Towers 2 and 3 generally house underclassmen, while Tower 4 houses upperclassmen.
Green Center Towers Housing Rates