Fall 2020 course offerings are now available in Albert Course Search starting Friday, March 20.
If you are an NYU Shanghai student who is continuing to study away or plan to study away next semester, please follow the registration steps below.
Step 1: Know your registration window for enrollment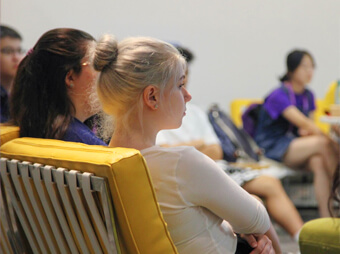 Registration appointments for Fall 2020 classes will take place during the week of April 20.
Please check your own specific registration appointment time in the Albert Student Center under "Enrollment Dates." Note that times are in U.S. Eastern Time (New York Time) so you'll need to convert to local time. Mark the exact time on your calendar so you will be ready to enroll as soon as your registration window opens!
Step 2 (optional): Declare or change your major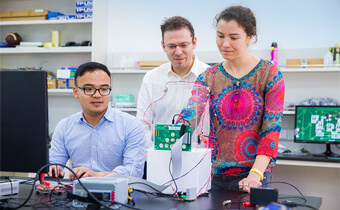 If you would like to declare or change your major, follow these instructions. If you want your major posted in Albert in time for course registration, the deadline to declare is 5pm, Monday, April 13, 2020 (China time). For some courses, students with a declared primary major will have enrollment priority over students who are not. Students may not declare a major in their first semester.
Step 3: Check degree completion requirements
Review your Degree Progress Report in Albert to see what requirements remain for degree completion.
Let your advisor know right away if you find any discrepancies or mistakes in the report so your advisor can take steps to resolve them. If you have questions about degree requirements and what courses fulfill which requirements, refer to the All Majors Requirements Record for your year of matriculation (when you started at NYU Shanghai).

Step 4: Explore courses
Before choosing courses at a study away site, review the major requirements for year of matriculation by reviewing the major requirements spreadsheets above.
After you know your major requirements, figure out which courses at your study away site will fit into your degree plan by reviewing this spreadsheet.
The course list for New York is not exhaustive, so if you have a course in mind that you believe could satisfy a major requirement, you can have it evaluated by filling out this Course Evaluation Form, and you advisor will inform you of the evaluation results.
Additional considerations to keep in mind when selecting courses:
Make sure you have fulfilled the prerequisite(s) for courses you want to take.
Check the time for each course to avoid scheduling conflicts.
Consider your senior year plan when planning the Fall 2020 semester to stay on track for graduation. Keep in mind that you need to fulfill the core, major, and language requirements and pass at least 128 credits by the end of your senior year to graduate on time.
Step 5: Add courses to Albert and VALIDATE them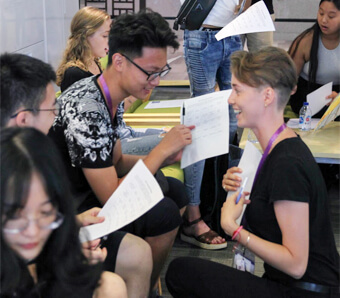 It is crucial to validate your study away courses, as more variables are in play. In some cases, you will need a permission code from the relevant department to sign up for a course. The NYU Office of Global Programs will review your eligibility to take a course, and communicate with the departments for processing and obtaining permission codes. Please do not reach out to any Global Site or department in New York about enrollment in specific courses unless you are specifically instructed to do so.
If your course does not validate, you can request a review. HOWEVER, courses that did not validate because of the following reasons will not be reviewed:
Time conflicts: Reschedule your classes to avoid time conflicts.
Exceeding the term credit limit: Do not validate more than 18 credits of classes at a time.
Instructor consent: Email the instructor for permission to enroll.
Course that did not validate because of the following reasons can be reviewed:
Albert says you do not meet course prerequisites, but you believe your courses in Shanghai do meet the prerequisites.
Albert says you do not have consent of the department.
If your request passes review, you will receive a permission code that allows you to enroll in the course
Request a review
Important things to know if you plan to study away in New York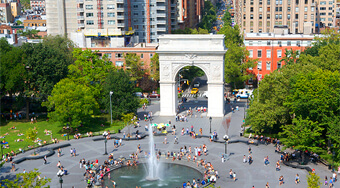 Read the New York Registration Procedures for Fall 2020 Courses carefully. This document includes general information, special instructions and specific notes about enrolling in major courses at each of the New York schools (including Stern). You MUST know this information before you start choosing courses for NYU New York.
Step 6: Clear your plan with your advisor and register
Students currently in Shanghai, should arrange in-person meetings. Students currently studying away can discuss your course plan with your advisor via email or video call.
After checking your "Degree Progress Report" and identifying your course plan, please make an appointment with your advisor via Albert. In the meeting, your advisor will review your degree progress, go over your course plan, and answer any questions you have about registration and study away. If everything looks fine, you will be cleared for registration.

Step 7: Enroll
After you have validated your courses, you can enroll in your study away courses. It's always a good idea to have some alternative courses in mind, in case your first choice is not available. Read through the course registration guides if you run into any issues during enrollment.