Zheng Zhang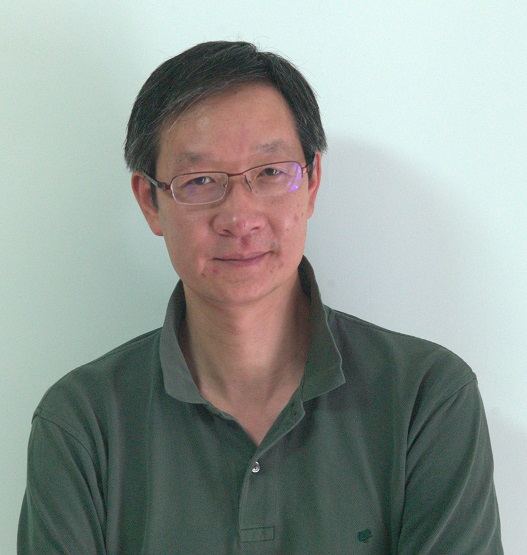 Professor of Computer Science, NYU Shanghai; Global Network Professor, NYU
Zheng Zhang is Professor of Computer Science, NYU Shanghai; Global Network Professor, NYU. He also holds an affiliated appointment with the Department of Computer Science at the Courant Institute of Mathematical Sciences and with the Center for Data Science at NYU's campus in New York City. Prior to joining NYU Shanghai, he was the founder of the System Research Group in Microsoft Research Asia, where he served as Principle Researcher and research area manager. Before he moved to Beijing, he was project lead and member of technical staff in HP-Labs. He holds a PhD from the University of Illinois, Urbana-Champaign, an MS from University of Texas, Dallas, and a BS Fudan University.
Zhang's research interests are theories and practices of large-scale distributed computing and its intersection with machine learning, in particular deep-learning. He has published extensively in top system as well as machine learning conferences (OSDI, Eurosys, NSDI, NIPS, CVPR etc.), and is also known for his column "Zheng Zhang on Science," which is published in Chinese Business.
Zhang is a member of the Association for Computing Machinery and founder of the SIGOPS APSYS workshop and the CHINASYS research community. He served regularly as PC members of leading system conferences. During his tenures in industrial labs, he was awarded 40 patents and made numerous contributions to product lines. He has several Best Paper awards as well as awards for excellence from Microsoft and HP-Labs. Professor Zhang's works can be found on his Google Scholar Page.
Zhang was founder and advisor for DL platforms such as MXNet, MinPy and most recently DGL, bringing deep learning practise to graph (see his github page)
As of fall of 2018, Professor Zhang is taking a leave of absence and has joined Amazon AWS, taking the role of Director of AWS Shanghai AI Lab.
Select Publications
Loss Function for Multiset Prediction. Sean Welleck, Zixin Yao, Yu Gai, Jialin Mao, Zheng Zhang, Kyunghyun Cho.

MXNet: A Flexible and Efficient Machine Learning Library for Heterogeneous Distributed Systems.

Tianqi Chen, Mu Li, Yutian Li, Min Lin, Naiyan Wang, Minjie Wang, Tianjun Xiao, Bing Xu, Chiyuan Zhang, and Zheng Zhang. In NIPS Workshop on Machine Learning Systems (LearningSys), 2016

Scale-Invariant Convolutional Neural Networks

. Yichong Xu, Tianjun Xiao, Jiaxing Zhang, Kuiyuan Yang and Zheng Zhang.

Under submission

.

Distributed Outlier Detection using Compressive Sensing

, Ying Yan, Jiaxing Zhang, Bojun Huang, Jiaqi Mu, Zheng Zhang, and Thomas Moscibroda.

To appear in SIGMOD 2015
Education
PhD, Electrical and Computer Engineering
University of Illinois

MS, Electrical and Computer Engineering
University of Texas at Dallas

BS. Electrical Engineering
Fudan University