Junchao Lin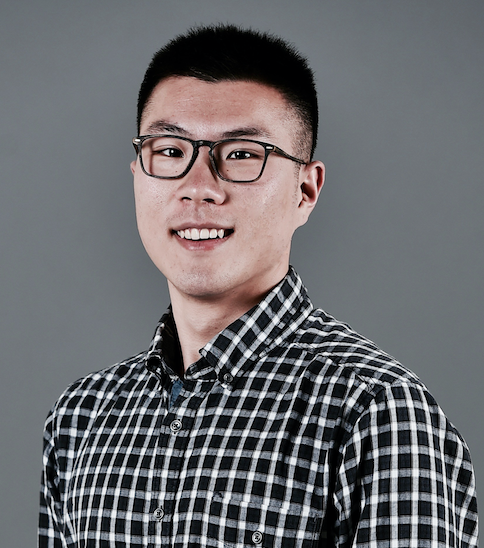 Adjunct Instructor of Interactive Media Business (IMB)
Junchao (David) Lin is an adjunct faculty at IMB, instructing the IMB Capstone. He has over 3 years of experience conducting mixed-method user research in both academia and the industry. Currently, he is leading user research for enterprise products at ServiceNow as a UX Researcher. Before ServiceNow, he led the research efforts for Duolingo China.
His academic research focuses on understanding people's behaviors and attitudes on technology use in closed social groups like a family or a romantic couple and designing technologies to address their needs. His research works were published at CHI and CSCW.
In his spare time, you can find him playing tennis (he founded NYU Shanghai's tennis team in 2016), doing badminton, hiking, sketching, and cooking.
Select Publications
Serena Wang, Cori Faklaris, Junchao Lin, Laura Dabbish, Jason Hong. "It's Problematic but I'm not Concerned: University Perspectives on Account Sharing with Remote Work." (CSCW 2022)

Junchao Lin, Jason Hong, Laura Dabbish. "It's Our Mutual Responsibilities to Share: The Evolution of Account Sharing in Romantic Couples." In Proceeding of the 2021 Conference on Computer Supported Cooperative Work and Social Computing. (CSCW 2021)

Irene Chen, Jennifer L.Gibbs, Junchao Lin. "Understanding and Designing for Disaster Preparation on Social Media." Late Breaking Work, The 2021 CHI Conference on Computer-Human Interaction. (CHI 2021)

Morgan C. Evans, Adela Kapuscinska, Maya Greenholt, Junchao Lin, Xuanyuan Liu, Tianyi Zhang, Jessica Hammer, Geoff Kaufman. "Designing a Self-efficacy Game for Health Literacy in Marginalized Communities." Late Breaking Work, The 2021 CHI Conference on Computer-Human Interaction. (CHI 2021)

Junchao Lin, Irene Yu, Jason Hong, Laura Dabbish. "Did You Just Purchase a Butt Head on Amazon? – A Diary Study of Couples' Everyday Account Sharing." Companion Publication of the 2020 Conference on Computer Supported Cooperative Work and Social Computing. (CSCW 2020)
Education
Master of Integrated Innovation for Products and Services,
Carnegie Mellon University

Interactive Media Arts,
NYU Shanghai (2018)