Ezra Claverie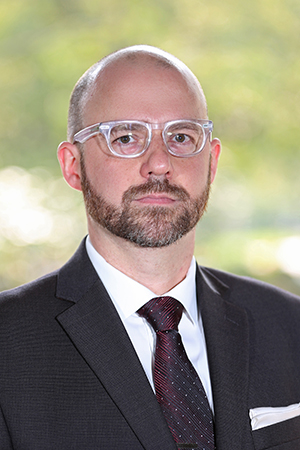 Ezra Claverie is a Senior Lecturer in the Writing Program at NYU Shanghai. Prior to joining the faculty, he served as a visiting lecturer in the department of Film and Media Studies at Washington University in St. Louis. He has a PhD in English from the University of Illinois at Urbana-Champaign.
His research interests include discourses of film authorship, adaptations of print texts for multimedia franchises, weird fiction, and fan studies. His work has appeared in Intensities: The Journal of Cult Media, The Journal of American Culture, The Journal of Popular Culture, and Jump Cut.
The Department of English at the University of Illinois granted him their award for excellence in undergraduate teaching. He belongs to the Popular Culture Association/American Culture Association and the Society for Cinema and Media Studies.
Education
PhD, English
University of Illinois, Urbana-Champaign
Research Interests
Film adaptation
Media Franchises
Commercial Discourses of Authorship
Weird Fiction
Fandom
Courses Taught
Chinese Science Fictions
Global Perspectives on Culture - Workshop
Global Perspectives on Society - Writing Workshop I
Perspectives on the Humanities: American Superheroes
Seminar Topics
Writing as Inquiry (Writing I)