Christian Grewell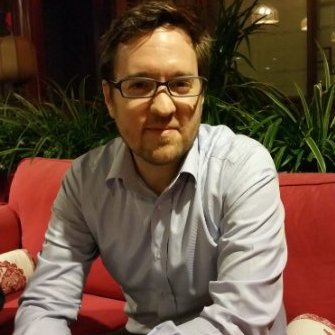 Adjunct Assistant Arts Professor of Interactive Media Arts
Christian Grewell was an Adjunct Assistant Arts Professor at NYU Shanghai. He is also Associate Director, Program Management. He holds a MBA from the NYU Stern School of Business.
Professor Grewell's research interests are primarily in the area of Virtual Reality (VR), including VR interaction design, VR as a social presence multiplier and concepts of immersion and presence – specifically the degree in which VR technologies increase spatial and social presence through realistically modeled environments and audio design.
Professor Grewell is also a co-founder of SHVR, a free community VR developer lab focused on the emerging Virtual Reality (VR) technology sector in China, as well as a frequent speaker at technology events.
Education
Masters, Business Administration
New York University, Stern School of Business, 2010
B.A, Economics
New York University, 2007
Languages
English (Native)
Chinese (Advanced)