In fall 2014, NYU Shanghai students moved into newly constructed residence halls located in Jinqiao area of the city, a short bus ride from the academic building. 
NYU Shanghai dorms are as wired, integrated, and diverse as the university's classrooms and as the city itself. By living alongside fellow students and residential advisers, students form intimate communities free from classroom walls and limitations, allowing for a continuous flow of education and ideas.
Residence Hall Address
Green Center Towers 
Zhangyang Road, Lane 3680(张杨路3680弄)
Pudong New Area, Shanghai 200135, China
Take a Virtual Tour! 
Explore the Pudong campus virtually in our 360-degree tour. In this tour, you can visit Jinqiao residence hall and see where students live, as well as step off campus and see some of the sites of the city that are on our doorstep.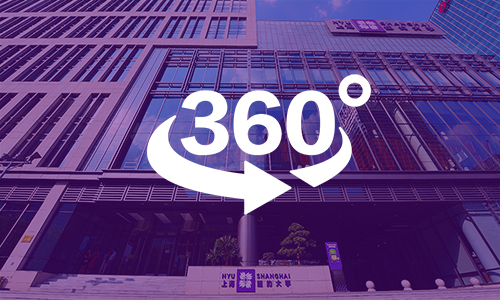 Find out more
Visit our Residential Life and University Housing pages for more information about living in Shanghai.